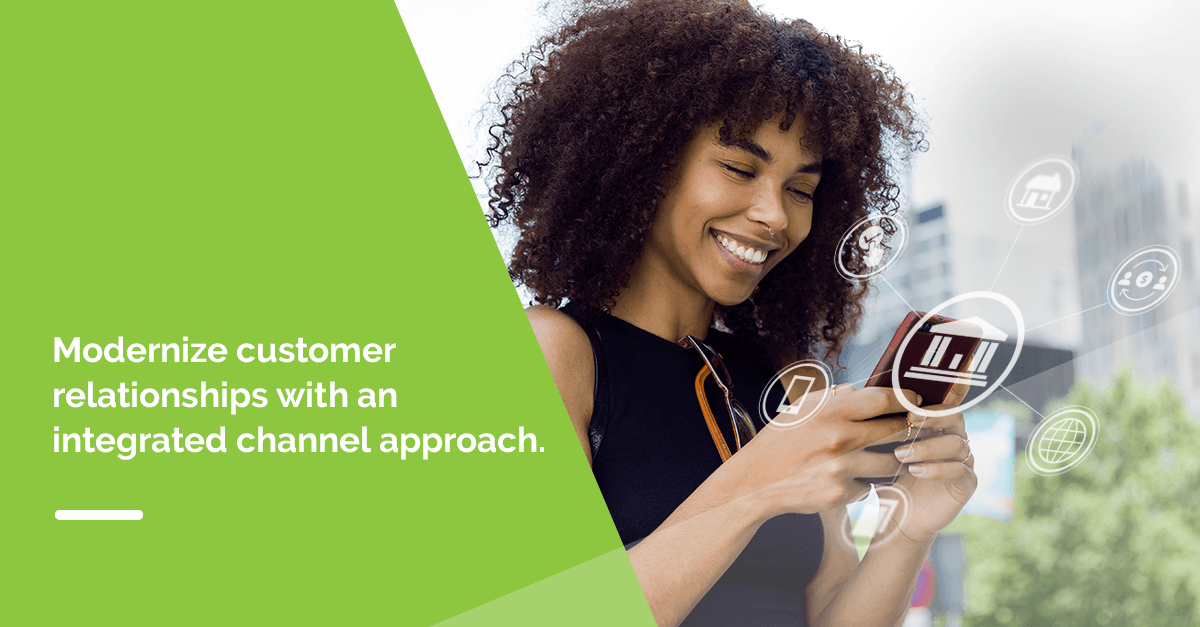 Banks may be closing branches in developed countries, but in emerging markets they are opening new ones, writes Brian Caplen.
Reports of the death of the bank branch have been greatly exaggerated. Banks are cutting back on branch numbers in the US and the UK, but in emerging markets they are still expanding.
While this reflects the difference between stagnant mature markets and developing ones that are healthy, it defies the prediction that emerging markets would leapfrog straight from underbanked to mobile. Clearly this is not happening.
Figures from thebankerdatabase.com (see chart) show substantial rises in branch numbers in India, Russia and Brazil, and a modest rise of 3.8% in China. In some cases, leading banks have increased their total network through mergers, but there has also been greenfield expansion.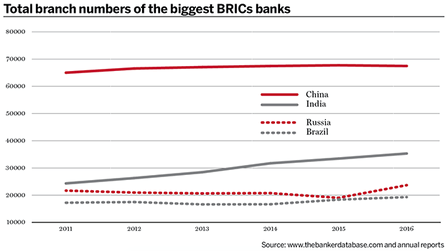 India's Axis Bank is opening between 300 and 400 branches a year, even though more than 80% of transactions go through digital channels. In an interview with news website Quartz, Axis Bank executive director for retail Rajiv Anand said: "As you move towards the hinterlands or smaller cities, a physical presence is important. It helps build trust and acquire new customers… it is premature to talk of the death of branch banking or ATMs."
The challenge in emerging markets is to cater for both highly sophisticated customers doing everything online as well as low-income folks in remote areas who need a physical outlet. Brazil's Bradesco has solved the problem of covering a huge country by combining regular branches with use of correspondents and service points. Bradesco Express is a model whereby banking services are performed by correspondents such as pharmacies and supermarkets.
Bradesco has also expanded its ATM network by placing them on company premises.
China is a country that comes closer to the leapfrog model. The adoption of mobile and online banking has been rapid, and accelerated further by tech firms such as Tencent and Ant Financial. But even in China, branch numbers are flat rather than shrinking.
Banks must think carefully about their branch strategy and ensure they have the right one for their clientele and their market. Blindly following the general trend will not produce the best results.
This article was licensed through Dow Jones Direct.
Tags: Customer Experience, Consumer Trends
Let's Talk
Together, we can work to solve your business goals. Please provide your email address below and a representative will reach out to you soon.