Payments Leader
Members Love Their Credit Unions, But Still Look to Banks and Other Financials…Why? by Maria Schuld
November 27, 2018
Maria Schuld, Group Executive – Financial Services Group
High levels of member satisfaction continue to propel credit union growth in the United States. Membership is up 4.5 percent year-over-year (YOY) to 117.8 million as of August 2018, according to CUNA. Loan growth remains strong, at 9.7 percent YOY and assets have increased by 6.6 percent YOY.
The 2018 PACE findings underscore high levels of member satisfaction – 60 percent extremely satisfied and another 32 percent very satisfied – more than any class of bank. Despite love for their credit unions, however, nearly half of members still do business with other financial institutions.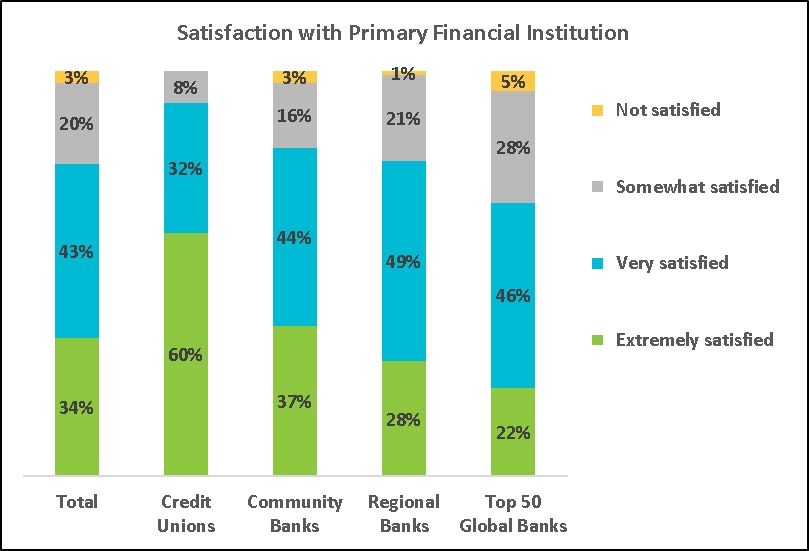 Source: FIS PACE 2018.
What can banks learn from credit unions and, importantly, what can credit unions learn from banks that are delivering where credit unions struggle?
What Credit Unions Can Teach Others
Comparison between credit unions and major bank types shows credit unions well outdistancing their competitors on perceptions of safety and security, privacy and personal, human interaction. The human element continues to be their competitive advantage. And, the personal touch produces a halo effect on how members perceive their credit unions overall, including ratings of safety and security and privacy.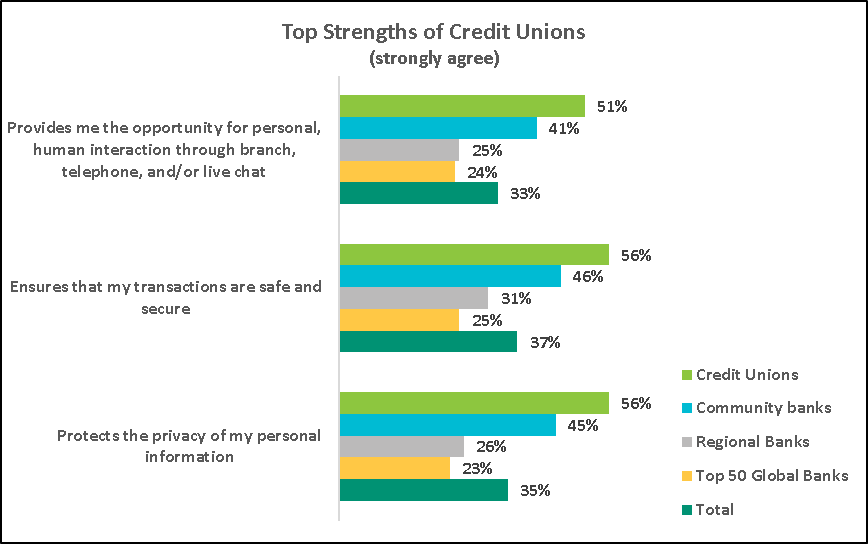 Source: FIS PACE, 2018.
What Credit Unions Can Learn from Others
Although credit unions enjoy deeper relationships with consumers than banks, one-third of member households have accounts with top 50 global banks and another 15 percent use a direct bank for at least one product. To be fair, 18 percent of credit unions members turn to other financial institutions for investment accounts, including retirement accounts over which they often do not have a choice of providers. However, one-quarter own credit cards from other financial institutions and one-fifth have loans elsewhere.
If members love their credit unions so much, why do they go to other financial institutions? An obvious explanation is that other providers offer better credit card programs or better loan rates. Not so obvious is that credit unions still fall short in delivering digital products that members, especially younger ones, are habituated to using. Although only 55 percent of credit union members use financial mobile apps, for example, nearly three-quarters (73 percent) of millennials, in general, use them.
Source: FIS PACE, 2018.
In fact, the digital disparity between credit union members' and millennials' usage of financial mobile apps likely contributes to a less-than-fair share of millennials among credit union members. Young consumers require anywhere, anytime, digital access to their money for transactions, which large banks and digital banks provide.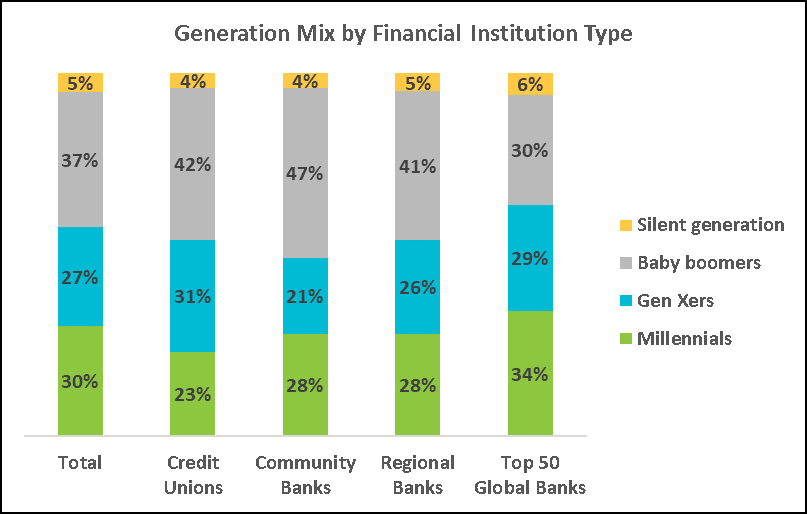 Source: FIS PACE, 2018.
Financial institutions must offer products for the customers they want to attract, not just the ones they already have. Although investment in the products fueling digital transformation is imperative, PACE found that credit union executives place lower priority on such initiatives than bank executives do. As quickly as consumers – not just younger ones – are transforming their lives digitally, financial institutions must be quicker.
Ranked as the "most reputable bank" of 2017 among customers by Reputation Institute and American Banker, direct bank USAA takes pride in its ability to create personalized digital interactions. The vice president of Reputation Institute pointed out that ethical behavior and fairness were key trigger points for enhancing reputation in 2017. But, he added that products/services and innovation are major factors driving reputation in 2018 – underscoring the urgency to invest in innovative products and services.
Let's Talk
Together, we can work to solve your business goals. Please provide your email address below and a representative will reach out to you soon.