Payments Leader
Thoughtful Leadership: Top Banks Do the Right Thing for EBT Recipients
Feb. 21, 2019
Kim Bynan, SVP, Head of EBT and Valutec, FIS
Did you know the average EBT cardholder only receives about $125 monthly in supplemental food benefits – about $1.40 per meal? Or that the average ATM surcharge is about $3 – two meals worth? EBT recipients must stretch every penny to cover their basic needs. But, a recent breakthrough with leading U.S. banks is enabling public benefit recipients to keep more of the funds they receive from states through electronic benefits transfer (EBT) cards.
"Ultimately, it is the right thing to do to make sure families get the full use of every dime they need rather than allowing taxpayer funds to be siphoned off to pay ATM fees," says Paulina Gonzalez-Brito, executive director of the California Reinvestment Coalition.
The initiative started in California following years of advocacy by a coalition of community groups and social service providers – known as the "EBT Avengers" – to encourage banks to provide free ATM access to low-income families who receive EBT benefits through the state.
FIS was appointed in 2016 as the administrator of the state's EBT program and was tasked with developing a strategy that increased surcharge free cash access. FIS gladly accepted the challenge.
The High Cost of Poverty
Until recently, more than half of California's EBT card users have been paying ATM fees when withdrawing cash from their accounts. This adds up to During the first quarter of this year, 210 million cyberattacks occurred globally – a rise of 62 percent year-over-year. Attacks like that have left billions of records open to compromise as hackers use the so-called "dark web" to share personal identification information (PII), including social security numbers and payment card numbers.
A recent Bankrate survey found the average ATM surcharge has risen for 19 out of the past 20 years. The irony is that consumers who most need money often pay the highest fees to obtain cash.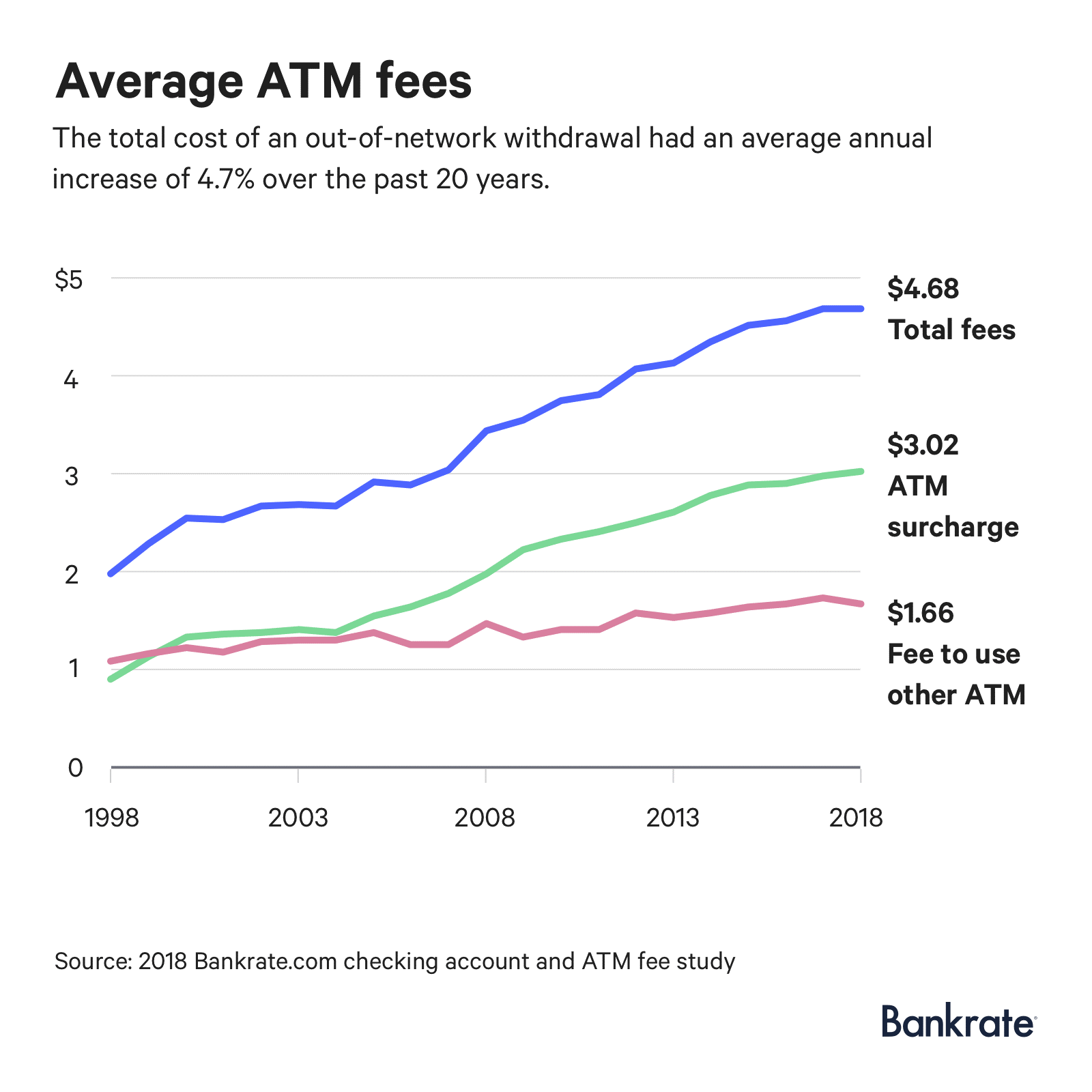 Stepping Up to Fix the System
FIS negotiated for free ATM access with Bank of America, which became fully surcharge-free last November. In January, FIS signed an agreement with JP Morgan Chase to provide surcharge-free access to California's EBT cardholders. Recently, Wells Fargo has followed suit, raising the number of surcharge-free ATMs in California from 4,081 to more than 14,000.
Seven of the top ten banks in California – also including Bank of the West, Comerica, Rabobank and Citibank – will now provide the state's EBT cardholders with statewide, surcharge-free ATMs.
"For a family struggling to get on a better path to financial wellness, every dollar counts," said Gary Norcross, CEO and Chairman of FIS Global. "I'm proud of the hard work our team did to promote and secure this fee-free initiative, which directly helps families most in need."
A Bank of America spokesperson says, the bank "has a clear purpose to make the financial lives of those we serve better, and we are committed to ensuring our policies, practices, products and programs all align to this purpose."
Let's Talk
Together, we can work to solve your business goals. Please provide your email address below and a representative will reach out to you soon.