Fintech Insights
Why a modern transfer agency is critical in today's complex investment environment
Mike Melles and Jeff Young | Transfer Agency Solutions, FIS
February 10, 2020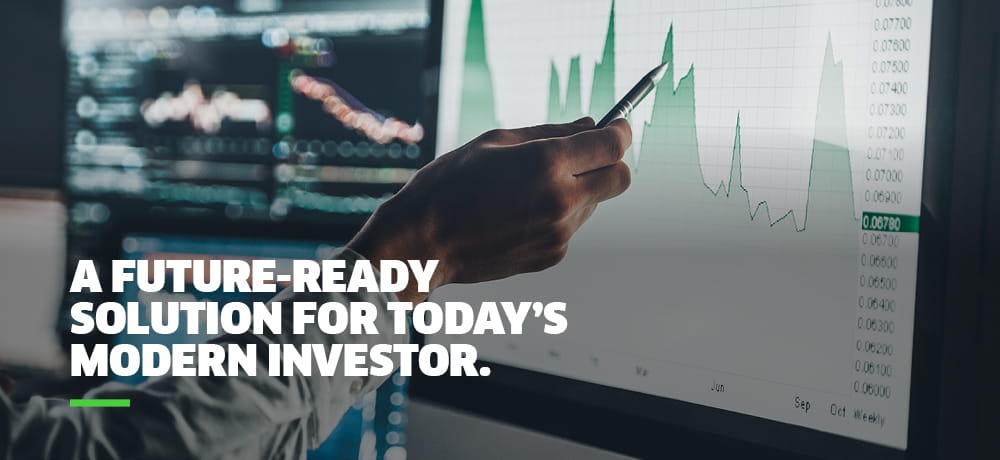 As global economic conditions remain uncertain, investor demands increase. Between the pervasiveness of passive strategies, increasing pressure to provide fee transparency, a changing regulatory landscape, the need to control costs, and a global shift that's moving asset management into the digital realm, there's no question trickle-down pressures are putting unprecedented stress on investment managers' operations.
And while investment performance and growth are the asset manager's responsibilities, it's the transfer agency service provider that gives them the confidence investor records are maintained, available cash to invest is both timely and accurate, information is readily available at all times. and their investor and intermediary relationships are well cared for.
Technology is changing the way we work, live and invest
As the investment environment continues to evolve, asset managers need to capitalize on the latest opportunities as soon as they arise. Behind the scenes, they need a modern transfer agency that can keep up with and even anticipate their ambitions. And that means a partner that has committed to continuous investment in hardware, infrastructure and technology innovation.
In today's marketplace, those investments must be directed towards flexible solutions that can adapt to market volatility and product evolutions. Critical features include:
Business process management tools that automate redundant functions, manage workflows, monitor processing activities and generate instantaneous alerts and processes to address items that require immediate action
A robust technology backbone with a flexible modern architecture that can cope with multiple products and distribution strategies
Real-time access to data plus 24/7 processing and reporting of activity
Protection of sensitive data while at rest and while in transit
Global processing options to support worldwide expansion
Support for today's sophisticated investor experience tools
In times of sweeping change for the financial services industry, transfer agency may be losing its place in the suite of fund services offered by the global banks. But the function now has an emerging champion in the form of technology providers, like FIS, that offer tailored technology and servicing options. This new breed of transfer agency partners can offer technology prowess and enterprise resources that allow asset managers and servicers to concentrate on their core competencies without trying to compete with them. At the same time, they can deliver the pricing advantages, scale and efficiencies of a large, global service provider.
With innovation an important part of its remit, an independent transfer agency solution is designed to support the ever-broadening portfolios, processing nuances and regulatory demands that create such major operational challenges for today's asset management industry. After all, special requirements deserve specialist attention. So, what better way to meet the needs of today's complex investment environment than through a dedicated industry managed service solution?
Learn more about FIS' Transfer Agency and how it empowers transfer agent professionals to deliver the best possible service, while remaining flexible as market requirements evolve.
Let's Talk
Together, we can work to solve your business goals. Please provide your email address below and a representative will reach out to you soon.