Fintech Insights
Decoding APIs: New business models
Jordan Esbin | Director, Developer and Marketplace Experience Product, FIS
April 26, 2021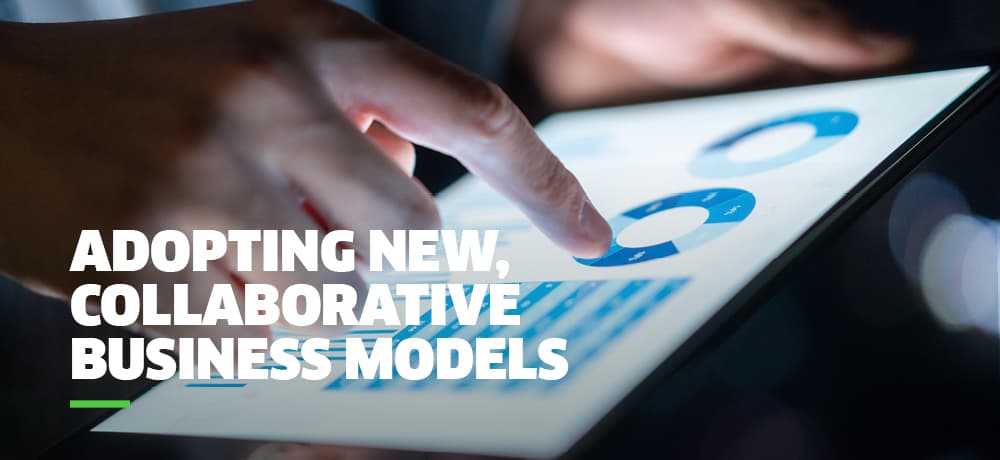 APIs empower a bank to do new things and to do things differently. Here we consider how banks can use APIs to serve customers better, reach new markets and become more agile.
The digital age brings business and technology much closer together. Although banks have always been heavy consumers of technology, this is no longer confined to back-office processing. Technology is now at the heart of everything a bank does and provides a new flexibility to business strategies. With access to an API ecosystem, banks have the building blocks to create new digital experiences to meet emerging banking and payment needs.
Application program interfaces (APIs) are of growing importance in any bank's business strategy. They affect how a bank interacts with its customers, competitors and partners. Although relatively new in banking, open APIs have been around in many other industries for decades and have played a pivotal role in delivering new services, particularly in the sharing economy. Companies like Uber depend on open APIs for their very existence and many other companies with a digital focus - such as Apple, Salesforce and Facebook - could not have grown at the pace they have without the business accelerating benefits of APIs.
APIs are a major component of the "platform strategies" of tech-first companies. This new and evolving approach to business acknowledges that customers do not always buy products in isolation but as part of a bigger proposition. Businesses in many sectors are adopting platform strategies but the model is highly relevant in banking, particularly in relation to open banking. Bank customers often demand products and services as part of a bigger transaction, for example a mortgage in context of a house purchase.
Open Banking and APIs
Within financial services, open banking initiatives in global locations give customers access to their data, and the ability to share it with authorized third parties. Open banking is in effect a technology driven evolution of the banking business. APIs are the main technology driving this major change, enabling banks to extract, exchange and combine data across multiple platforms easily and cost-effectively.
From a business perspective, open banking challenges traditional business models and how banks create value, distribute products and interface with customers. As the world goes digital, market participants increasingly use API technologies in new ways to create value.
Banks have discovered that using APIs to open up systems to the outside world is becoming essential for several reasons: to drive traffic towards the bank's own assets, to co-create customer value in an evolving ecosystem, and, to share the investment and benefits between participants in new ventures.
Banks as manufacturers and distributers
Traditionally, banks have manufactured and distributed their own financial products, through their own channels, for example branch, web and mobile. In this case, the bank controls the entire product and distribution chain. Within open banking, APIs enable banks to decouple the product and distribution functions, so banks can choose to play different roles in the value chain, as product manufacturers, distributers of third-party products or both.
APIs as products
Application program interfaces (APIs) facilitate connectivity between platforms, which may be within the same organization or with third parties. As we have seen, banks can use APIs to distribute core financial products, such as payments, loans and mortgages to those who need them. In addition, services can be tailored and customized to meet the needs of specific market segments. In principle, APIs usher in a new era of mass customization where bank products and services are tailored at the individual customer level.
New aggregated service propositions can combine products from several origins to give customers exactly what they need. With a carefully crafted API strategy, banks can improve their reach and enter new markets cost-effectively. If a customer requires a service not offered by the bank this can be supplied by an associate or even another bank. The new age of competition is also one of collaboration.
Banking as a Service
Banking as a service (BaaS) is a value network that integrates multiple service providers into one seamless process. For example, as a producer of APIs a bank can distribute core financial products - such as payments, mortgages, and loans - as part of larger, integrated service. BaaS is particularly well suited to banks with a strong product manufacturing capabilities that are supported by robust processes. This service model is gaining popularity in payments, credit products, treasury, and transaction banking segments.
Like all value networks, BaaS offers benefits for all market participants. Banks can enjoy a rapid expansion of their distribution channels and increased market reach to new customers at low cost. Third parties benefit from potential new revenues and customers for bespoke offerings. Customers enjoy an integrated digital journey and reduced friction, leading to an enhanced digital experience.
Banking as a Platform
A platform in a business sense, facilitates the business of others by acting as an intermediary. There is growing interest in banking as a platform, which enables banks to offer specific capabilities to the market, such as know your customer, security, or credit scoring. The important thing to note is that the bank need not act as a provider or distributor but is instead a facilitator.
Many digital businesses are defined by platforms, including iTunes. AirBnB and Pinterest, which create value by facilitating the exchange of value between interdependent groups. There are many opportunities for banks to embrace a new role as platform providers, but it requires major change in the business and operating model.
To assess the size of the opportunity a bank must consider such issues as its brand and customer loyalty, market position and its IT stack. Banks with a large customer base and a strong digital footprint are well positioned to offer new services or expand into new markets in partnership with other ecosystem partners – the possibilities are only limited by the imagination.
Let's Talk
Together, we can work to solve your business goals. Please provide your email address below and a representative will reach out to you soon.