Fintech Insights
The next generation of cloud services
Randy Guy | Chief Technology Officer, Capital Markets, FIS
April 26, 2021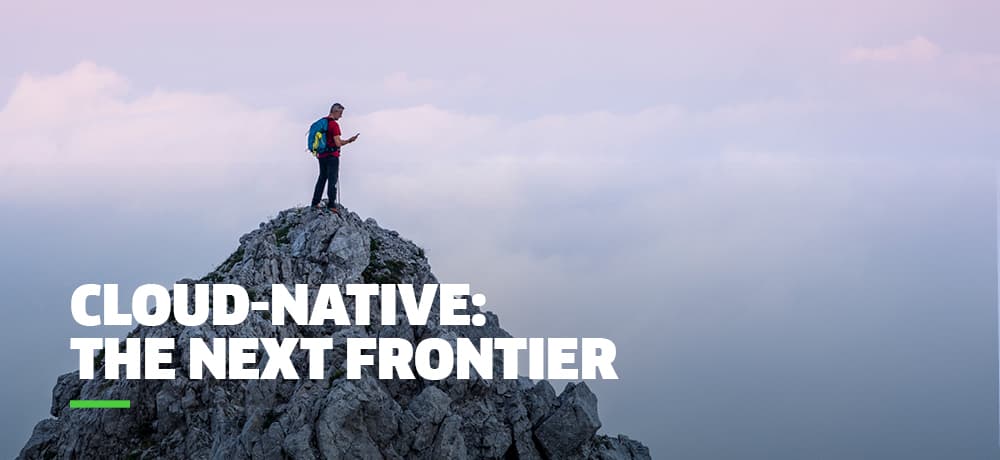 The cloud has become more and more widespread as firms recognize its broad range of benefits, including reduced TCO and risk as well as greater scalability and security.
However, to maximize your ROI from the cloud, you need to think cloud-native from the outset.
Most of the time we talk about cloud-enabled applications, which are typically built to run on premises or in a data center but can also be deployed in the cloud. Cloud-native, however, is one step beyond that, because the technology is built from the ground up to leverage the cloud. This, in turn, allows you to get even more out of cloud technology.
Cloud-native applications consist of a series of microservices – small, purposeful services that run independently. Each can be deployed, upgraded or scaled separately from the rest of the application. Furthermore, microservices promote higher fault-tolerance due their small size and ability to run concurrently.
So, once a portion of the code has been updated, the corresponding microservice can be independently tested, packaged and released. This lowers the time to market, so you can get the latest functionality and upgrades more quickly.
Contrast that to monolithic, on-premise applications, where updates to a single area of the code require testing, packaging and then re-releasing the entire system.
In addition, through using compute-on-demand instead of needing to buy capacity for peak volumes, further savings can be passed onto you and your customers. And, of course, you get the scalability and flexibility of the cloud itself.
Considering the cloud from the start allows us to capitalize on the underlying cloud technology to unlock greater efficiency, lower time-to-value and a better TCO – and pass all of these benefits to you.
Let's Talk
Together, we can work to solve your business goals. Please provide your email address below and a representative will reach out to you soon.