Payments Leader
Loyalty Programs Evolve to Meet Changing Consumer Preferences – by Mladen Vladic
February 6, 2018
Mladen Vladic, General Manager – Loyalty Services
Loyalty programs remain an important tool for merchants to attract and retain top consumers. However, traditional programs – those where currency comes in the form of points or cashback – no longer work the way they once did.

To motivate modern consumers, you must integrate with their lifestyles and that's where technology can help.
A new world
Loyalty programs were first created when baby boomers defined the market. That's no longer the case. In fact, millennials surpassed baby boomers as the largest segment of the workforce in 2013 and Gen X in 2015. With such large numbers, millennials' aggregate spending power now exceeds that of all other generations.
This new world means new preferences to cater to and, for millennials, that means adjusting loyalty programs to connect with their personal lifestyles and choices.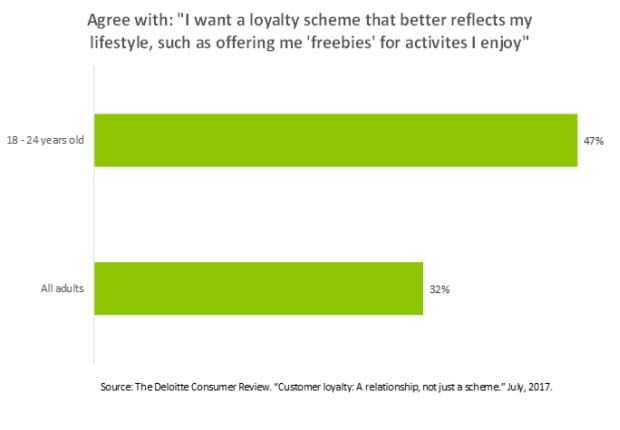 Three ways that loyalty programs are evolving to better integrate with lifestyles
New types of rewards reduce friction in communication, engagement, and redemption – the fewer clicks, the better.
Real-time rewards represent a fundamental shift by offering point-of-sale (POS) redemption as an option. For example, when enough points are accumulated, FIS Premium Payback™ presents a rollback offer to consumers as they swipe their payment card at gasoline pumps. Through seamless reminders at the POS, issuers are able to integrate rewards and redemption with consumers' routine activities. Expect to see more real-time rewards programs rolling out in the near future.
Memorable experiences as rewards create stronger links to issuer brands. Think about the experiential value of VIP tickets and backstage passes that enable consumers to get as close as possible to their favorite bands. Such experiences live on through social media connections and can provide issuers with a viral network of brand ambassadors. Now compare that with the consumer experience of receiving a generic-looking package in the mail. Which would you prefer?
Rewards can also deepen relationships through cross-selling products in conjunction with redemption. For example, many credit unions offer loan rate reductions of one-quarter to one-half a point as a redemption option.
2. Today's loyalty customers expect to have a prominent voice in communication choices.
Issuers must improve the relevancy of communications. According to the most recent

Colloquy Loyalty Census

, 59 percent of program participants agree that they ignore irrelevant loyalty program communications and 36 percent have left a program due to irrelevant communications.
Issuers must find the right balance of communication frequency by enabling consumers to dictate how often they want to engage with the brand and their products.
Issuers must also engage in the way in which consumers want to communicate. Today, that's often via text.

More than three-quarters of Americans now use smartphones and the percentage jumps to 92 percent among young millennials.
3. Customer segmentation – from entry level to the most profitable – allows for program customization for the purpose of producing incremental revenue.
For example, issuers can encourage usage by offering more point bonuses and redemption options to their most profitable customers.
Disruption is a given
All of us must learn to thrive in an environment of disruption. It's the new normal. It's far bigger than chasing the latest loyalty app invented by five folks in a garage. It's really about adopting a corporate mindset of continuous evolution, designed to keep pace with shifting consumer preferences.
Successful relationship rewards programs require a strategic perspective – one that focuses on a more thoughtful and comprehensive approach that creates a reciprocal relationship with consumers and promises to delight customers.
How does your loyalty rewards program compare?
Let's Talk
Together, we can work to solve your business goals. Please provide your email address below and a representative will reach out to you soon.