Wolves of All Streets – How the Evolution of Trading Technologies and Communities Is Shaping the Future of Amateur Trading
Fintech2030
When the COVID-19 pandemic hit last year and trading volumes tripled, trading floors on Wall Street went quiet as professional traders packed up their multiple screens to trade from home.
But it wasn't just professionals who were doing the trading. A record number of amateur traders jumped into the market in 2020 to take advantage of the plunge in equity prices. In the first quarter alone, a record three million new users registered for a Robinhood® account, according to CNBC®. eToro®, which touts its mission to "make trading accessible to anyone, anywhere," gained a record five million new user registrations in 2020, enabling the online trading platform to double its revenues, according to Business Insider®.
Jaime Rogozinski, founder of the Reddit® community r/WallStreetBets, sees the trend toward amateur trading as positive overall, with one big caveat.
"The problem," he said, "is that most new users just don't know what they're doing."
Unlike Wall Street professionals, who have access to a wealth of sophisticated tools and analyst reports to help guide their trading decisions, many amateurs are relying on web searches and advice found in digital trading communities to help them make their next trade.
Rogozinski cites lower barriers to entry to financial markets and the convenience of easy-to-use apps and social networks as fueling the rise of amateur trading. According to articles in the Washington Post® and NY Times®, Robinhood users frequently cite the app's simplicity as its main appeal: It's free to join, has an intuitive user interface, doesn't require a minimum investment and lets users buy a fraction of a share.
As well, the growth of digital trading communities on Twitter®, Discord® and Reddit has made it easy for anyone to get in on the trading game.
For Rogozinski and other experts, the trend toward amateur trading raises interesting questions: Will the next decade bring a host of sophisticated investing tools to the masses that were previously only available to specialized traders? And if that happens, how can online communities evolve in a way that help inexperienced traders use these tools and gain the knowledge they need to mitigate trading risks?
The future of amateur trading tools
For Pontus Eriksson, head of Trading Strategy at FIS®, the answer to the first question is an unqualified yes.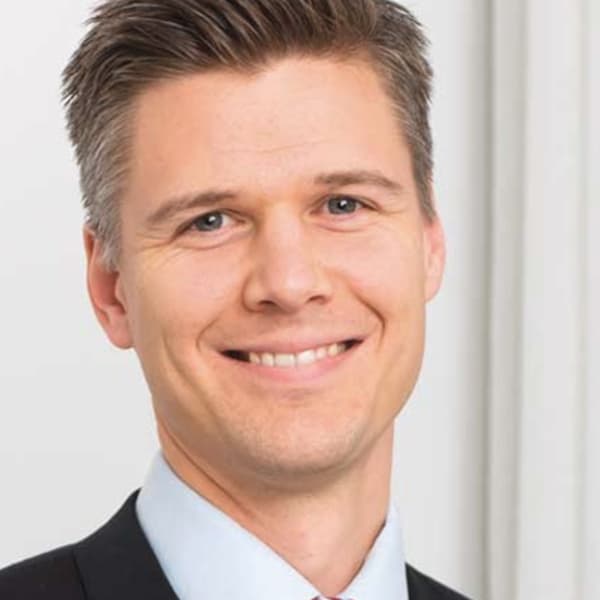 "The future means a world where anyone can trade anything."
Pontus Erikssonhead of Trading Strategy at FIS
"Access to the stock market is already pretty close to fully open, so the natural evolution includes access to more sophisticated instruments," Eriksson said. "We're talking about things like interest rate- and credit-linked products, futures and access to trading on an international scale, a challenge that will be solved by the availability of emerging cross-border payments networks. In short, the future means a world where anyone can trade anything."
Eriksson sees simplicity of design and a streamlined user experience as critical to the future of amateur trading tools.
"The natural evolution of trading technologies needs to mirror the habits and expectations of millennials and Gen Z who are entering, or will soon enter, the world of investing and are drawn by immediate gratification and gamified experiences," he said.
Trading, in other words, will need to be fun for amateur investors. Already, some amateur trading apps are making use of animations, banners and emojis to recommend stocks and celebrate trades. Experts expect these features to become only more prominent in the years to come.
The experience also needs to be easy: easy to enroll, to understand and to choose the right investment plan. A great example of this is Slavic401k®, whose Bespoke Portfolio Service® is ideal for first-time investors, allowing them to enroll from their smartphone into a personalized retirement savings and investing plan in less than eight minutes. And it does this through a robo-advisor and without the need for human financial planners.
"About 90% of Bespoke participants enroll without any other investments besides a 401k. In other words, they find themselves being asked to make big decisions that they don't have experience making," says John Slavic, CEO and president of Slavic 401k. "Through a quick electronic enrollment process, Bespoke simplifies this for them by customizing a plan that is unique to the participant's individual goals and life circumstances."
And when the participant's life circumstances change, the Bespoke solution automatically changes with it. Additionally, the solution auto-generates weekly updates that investors could then act on and make changes to the plan itself by simply swiping their finger on their mobile device.
"For first-time investors, we find that when they are given accurate information in a simple way that they make good decisions," says Slavic. "Of our Bespoke clients, 90% enrolled from their smartphone and 80% are millennials or Gen Xers, so it is imperative that the solution strike the right balance of taking the complicated world of the 401(k) and making it simple so they can take the best first steps toward saving for retirement."
The future of amateur trading communities
Rogozinski at r/WallStreetBets is quick to admit that he doesn't have a crystal ball as to what other trading tools and advancements are coming for amateur traders in the years ahead. But he has a good idea where those advancements are likely to come from, and that's from the open source communities.
Just as online communities will be key to the development of future trading tools, so will they be instrumental in providing amateur traders access to the knowledge they need to be educated investors. r/WallStreetBets and TikTok® saw a huge uptick in 2020 in uploads of educational trading videos in 2020. MarketAxess®, which operates an electronic trading platform for the credit markets, recently incorporated trader ratings on its bond platform using the same five-star rating system Uber uses to rate drivers and customers.
"It's safe to assume that most people, professional or amateur, will lose some money actively trading; that's the nature of it," says Eriksson. "What's important is that they learn in a collaborative environment and adjust their behavior so they either lose smaller or lose smarter in the future."
In this way, experts expect amateur trading apps to take a page from popular consumer apps such as Spotify®, which encourages its users to see what their friends are listening to in real time, collaborate on playlists and send music recommendations to each other.
eToro, for example, gives users who don't have time to do their own research the option to copy trades made by other people. Users with enough people copying their trades are eligible to earn a percentage of the total value of the investments made on their recommendations.
Without doubt, the evolution of trading tools and trading communities is symbiotic.
All third-party trademarks are the property of their respective owners and not affiliated with FIS.
Read Next
Load more posts