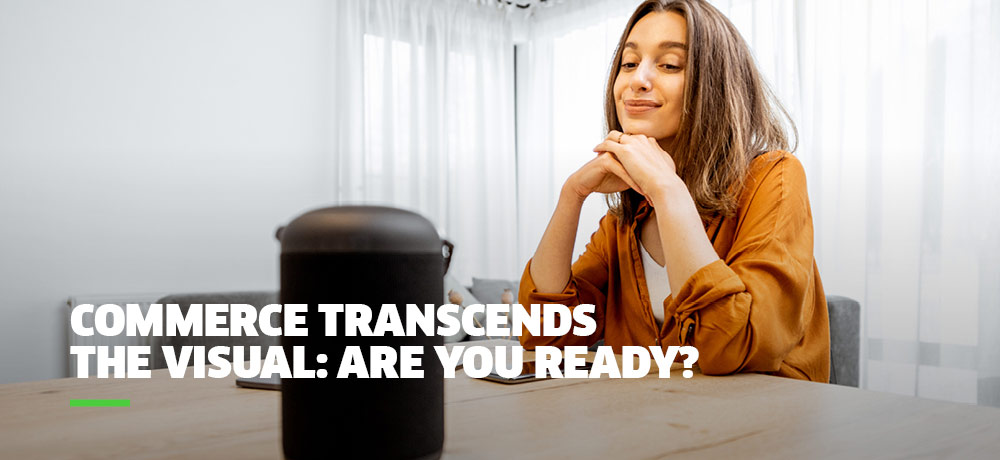 Visual branding is about how your brand looks. Audio branding is about how your brand sounds. Learn how a new generation of audio technology is elevating the art and science of branding.
Audio has been an important part of commercial branding since the earliest days of radio. Today, audio is everywhere. Podcasts, personal digital assistants, and voice-enabled smartphones are as common as electricity. Digital audio is a routine part of our everyday lives. That's elevating the importance of audio branding.
Sound sparks the full spectrum of emotions: a favorite song recalls memories of special times, the sounds of nature are renowned to inspiring calm, while loud or unexpected sounds might provoke fear. We intuitively gravitate to familiar, trusted voices, voices we can identify even through the loudest noise.
The power to evoke specific emotions through ambient sounds, music, and voice offers brand marketers a powerful set of tools to connect with shoppers. Sound offers the ability to craft consistent sonic experiences that immediately and intuitively engage consumers across virtually every customer touchpoint.
The emotional nature of sound is helping elevate the art of brand marketing allowing for connection to customers in different ways.
New ideas… a century in the making
Audio branding emerged in the last century alongside radio, movies, and television. Short music clips, lively jingles, and live bands entertained audiences—all while promoting a brand. Audio branding works, as evidenced by the global brands we can identify instantly by hearing just a hint of their jingles.
Audio branding is the unique expression of a brand's identity through sound and music. It uses unique sounds, rhythms, melodies, voices, and vibrations to help companies weave a holistic sonic identity. This new generation of audio technologies, hardware, and best practices are helping brands forge more valuable connections with consumers.
Today's digital audio capabilities are propelled by rapid advancements in AI, machine learning, big data, and small hardware, helping brands realize the practical potential of voice. In 2017, Domino's introduced an Alexa skill that allows users to order pizza and other stored favorites with a single voice command.
That's just the tip of the iceberg for brands, as voice interfaces spread to our cars, the Internet of Things, and seemingly everywhere in between.
Sonic innovation and the future of branding
Consumers are growing accustomed to synthetic—yet distinctively familiar—voices in their lives. The digital voices that popular digital assistants like Amazon's Alexa, Google Assistant, Microsoft's Cortana, and Apple's Siri serve as the front doors of engagement to a world of possibilities.
Sound was central to advancements in consumer payment technologies in 2019. Visa introduced Visa Sensory Branding , a three-sensory branding experience that allows shoppers to know that their payment was confirmed with a split-second sound, animation or vibration, in-store or online. Meanwhile, Mastercard debuted its sonic brand identity , "the sound equivalent of their iconic red and yellow circles," a comprehensive sound architecture that will be help engage customers with seamless familiarity wherever and however they shop.
The future of audio will help even more brands cut through the clutter with distinctive messages that resonate like the voice of a trusted friend. In an age of voice-first and voice-only interfaces, developing effective audio that conveys the essence of your brand's value could be a valuable tool and an increasingly important part of overall brand efforts.
If you haven't already, it's enough to start considering the question: what does your brand sound like?
Audio branding is just one component of a voice commerce that's helping companies reduce friction and make shopping easier, safer, and more fun than ever. To discover more on how voice commerce is changing how we shop, download the 2020 Global Payments Report and explore our trend report on "The Voice of Commerce."
Start Accepting Payments Today
We can help you integrate easier payments that fit with what your business needs and what your customers want.