Article
Innovative Businesses Will Drive Latin America`s Post-pandemic eCommerce
October 08, 2020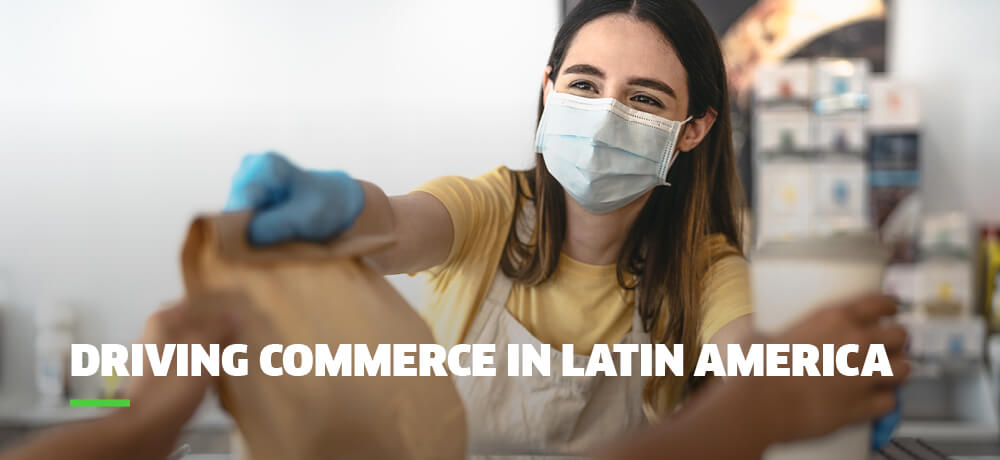 Companies around the globe are reconsidering their strategies in light of pandemic-related changes not only the flow of their operations but also the needs and expectations of customers and partners. In this environment, Latin America emerges as a key market for merchants looking to turn these challenges into opportunities.
Growth in LATAM
With more than 210 million consumers, Brazil is the largest market in the region. The 2020 Global Payments Report by Worldpay from FIS™ indicates that the country's eCommerce rate is set to grow 53 percent by 2023. Mexico is the second most vibrant market, and the sector is projected to expand 57 percent over the same period. Impressive numbers also come from Argentina, where eCommerce is set to increase by 104 percent over the next three years.
Part of this exponential growth is linked to innovative businesses that are part of the gig economy, also often called the sharing or freelance economy. We are talking about digital platforms facilitating business between freelancers and customers, marketplaces for products and services, and super apps for ridesharing and home-sharing solutions.
According to Mastercard, the sector is set to move US$455 BN by 2023 worldwide, but the sky is the limit for this innovative industry. Powered by new technologies, it grows and develops according to people's needs. Merchants who are part of the gig economy and are looking to expand their horizons in this new post-pandemic era should pay special attention to Latin America's enormous potential.
Driven by change
Changes in people's habits towards a more digital lifestyle were accelerated by the COVID-19 pandemic in the region and are set to bring more publicity to the gig economy. Adding to that acceleration, Latin Americans in general have a drive for entrepreneurship and working on their own, which fits perfectly with the concept.
Choosing the right market at the right time is not enough to guarantee success in this new model, however. These companies need to offer a superior customer experience and a beneficial collaboration for their partners. A big part of keeping all those stakeholders satisfied comes to payouts – they need to move quickly from the customer to the partner, making the wheel turn.
Winning with payouts and Worldpay
Traditionally, companies make payouts by instructing their bank, a process that can be slow, expensive and have unpredictable extra costs due to hidden fees.
However, the ideal disbursement partner should offer speed, the right mix of cost savings and a sizeable global breadth of service destinations. With Worldpay from FIS solutions, merchants can send money to more than 155 markets in 99 local currencies. Partners can get a deposit on their banking accounts or have the value available on their credit and debit cards in as soon as 30 minutes. Lastly, they can use settled funds already on hand within Worldpay from FIS' processing to execute disbursements rather than adding new funding to the system.
Having a partner that genuinely understands how payouts work in the LATAM market is also crucial for businesses outside of the gig economy that need to move money as fast as possible. This is the case for the insurance industry, which could be completing claims more efficiently by having their customers paid faster.
Gig platforms are expected to continue extending their operations in Latin America, offering a greater diversity of services to customers, enabling the industry to expand and mature while creating new opportunities for freelancers, entrepreneurs and businesses.
Let's Talk
Together, we can work to solve your business goals. Please provide your email address below and a representative will reach out to you soon.