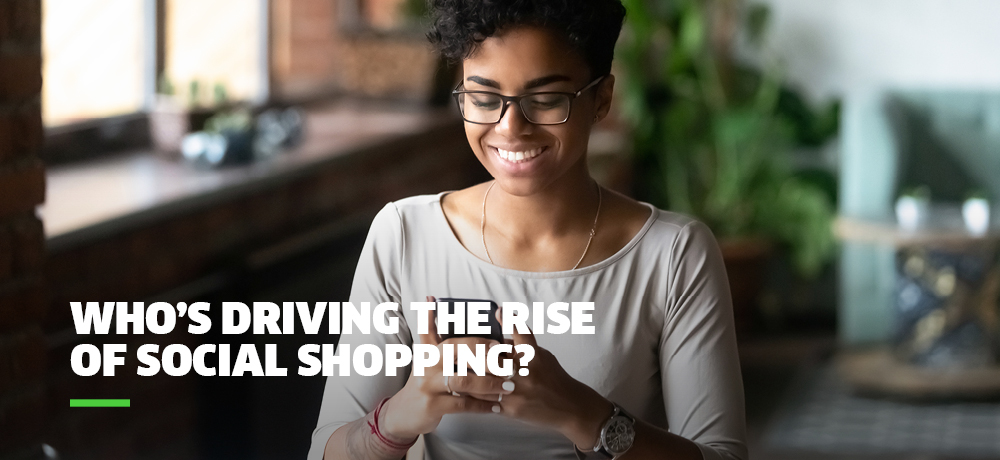 Much has been made about the ubiquitous use of mobile devices and social media among the youngest generations. Since the arrival of Facebook in 2004, social media has grown to a point where few of us can imagine a world without it. That's especially true for Gen Z, for whom social media has always been an integral and important part of their daily lives.
Today, 72% of US adults have at least one social media account. Among 18-29-year olds, that figure rises to 90%. Savvy brands recognize that to engage with consumers and engender fierce loyalty, they must reach them where they spend most of their time. Increasingly, that's on their favorite social media platform.
Unboxing the secret of social shopping
Worldpay commissioned Dynata for an August 2019 survey of over 2,500 consumers across the US, analyzing their purchasing behavior across different buying channels. We uncovered how consumers want to use their mobile phone for shopping and where they prefer to use their mobile wallet. We also found out what they really think about biometrics and how concerned they are about fraud. And lastly, we explored what they think about the technological changes affecting how we pay, from self-service kiosks to automatic payments.
There are several interesting takeaways we learned from Gen Z when it comes to social media and shopping.
85% of Gen Z consumers follow brands on social media
Nearly half of those consumers purchase via a social media platform
34% of Gen Z make a purchase on social media every single day
Brands that already have a strong social media presence and highly engaged fan base are well-positioned to capitalize on this rising trend. But it's not too late to establish an active social media account. Gen Z consumers have a high interest in interacting with brands, and companies that allow for two-way communication and organic interactions will be able to gain their attention.
Overall, consumers have a few favorite categories of companies they prefer to follow.
Food and restaurant
Clothing and footwear
Electronics
A number of brands targeting the Gen Z and Millennial demographics have gotten very creative with social selling. For example, one personal hygiene subscription company employs a dedicated Pinterest board to capture customer feedback and photos of "unboxing." By making their most loyal customers part of the social conversation, they add the critical element of social proof, empowering their most loyal fans to do the selling for them. This approach brilliantly harnesses the unique power of social media to organically amplify the brand's message.
As brands prepare to engage consumers through social media, it's worth mentioning payment security. A large portion of consumers are comfortable making purchases, but there are some consumers who would rather shop directly through a retailer's site and app. Brands should be sure to visibly communicate the security they have in place to protect sensitive customer payment information.
Social is a key to the customer's purchase journey
Social media is already a hub in many consumers' omnichannel purchase journeys. Social commerce is rapidly gaining acceptance and represents a convenient way for consumers to make buying decisions and interact more closely with their favorite brands.
Download the US Consumer Behavior Report to learn more about what consumers think about biometrics, protecting your business, and what our payment preferences mean for the future.
Start Accepting Payments Today
We can help you integrate easier payments that fit with what your business needs and what your customers want.