Take Payments – Marketplaces
WORLDPAY FOR PLATFORMS
Unleash your possibilities with new products, new markets and new experiences, all with Worldpay for Platforms.
About
Discover a payments platform that puts you and your software customers first.
Embed payments and financial services into your platform or marketplace with Worldpay for Platforms. As your payments partner, we're here to provide you with a purpose-built, delightful and unique experience for both you and your customers.

Our all-in-one payment facilitation platform offers more than just embedded payments; we offer a full set of solutions including professional, managed and advisory services to enhance your business. Make your software even better with a solution that easily integrates and adapts to your needs, helping you create experiences beyond payments.
Get live quickly
Single integration enables you to harness the advantage of being a full payment facilitator without the heavy infrastructure risk or compliance investment.
Make and take payments
Accept hundreds of currencies and payment methods including online, mobile, point-of-sale, subscriptions, billing and invoicing at scale.
Move and manage money
Route payments, split funds, change user information, send money, issue refunds, manage chargebacks, create customizable reports.
Take control of compliance
Operate globally within the boundaries of compliance. Manage all requirements in-house, including KYC and more.
Get started
Load more
Load less
Features
We give you more so you can do more
More than a payments platform, we're the recognized leader of emerging technologies that influence the payments ecosystem.
Worldpay for Platforms
Take, make and manage payments with a global payment solution, now available in SaaS
A custom, purpose-built solution to meet your needs, and your customers'
Access to a full set of solutions including professional, managed and advisory services
Customer access to the tools they need to build, operate and grow their business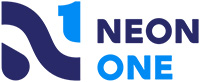 Let's talk
Let's connect to discover how we can help your business innovate and prepare for the future, today.