Instant Payments Solutions
With the arrival of instant SEPA payments many European institutions are looking at what they need to do to move to real time. Delivering real-time payments is much more than processing payments faster. It has an impact across the board on core and back office systems.
FIS has global experience with real-time payments, including UK Faster Payments, FAST/G3 in Singapore, NPP in Australia and with The Clearing House in the USA, which has enabled us to formulate forward-looking solutions.
Read our solution overviews to understand how FIS solutions can help your institution address the opportunities and challenges.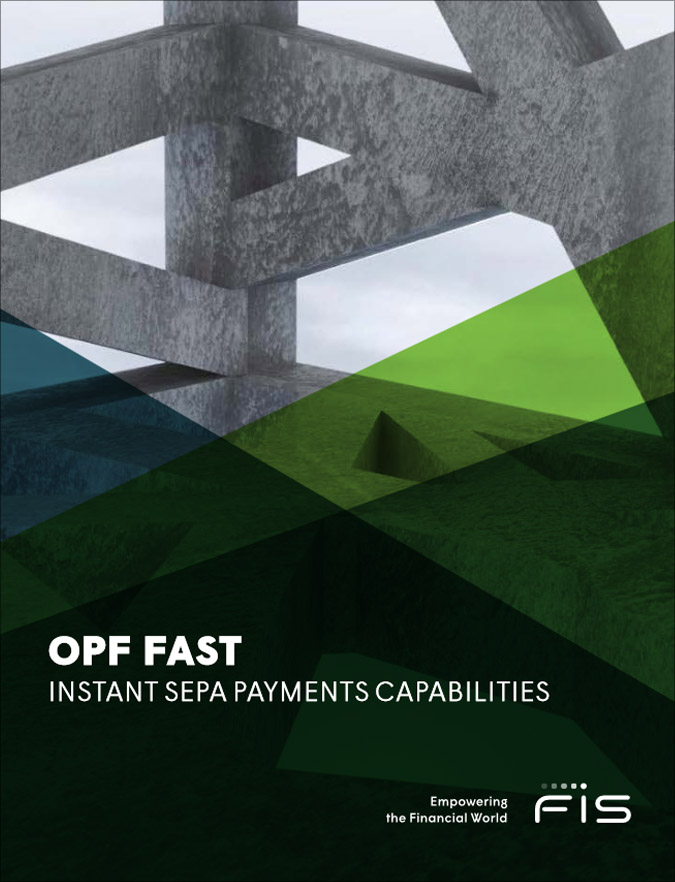 INSTANT PAYMENTS OVERVIEW
OPF Fast – Instant SEPA payments processing
OPF Fast is the leading real-time payments processing solution from FIS. Many core banking systems are not able to operate in real time. Read our solution overview to understand how OPF Fast can help you to shield your back-office systems and address the challenges of moving to Instant SEPA Payments.
INTELLIMATCH PRODUCT SHEET
IntelliMatch operational control for faster payments
FIS' IntelliMatch Operational Control is designed to work with real-time payments processing to deliver more accurate funding decisions, improved reporting, increased efficiency and better customer service. Our integrated solutions for position and limit monitoring, intraday data integrity checks and payment investigation and exception management provide a solid foundation for operational control.
Read this overview to learn more.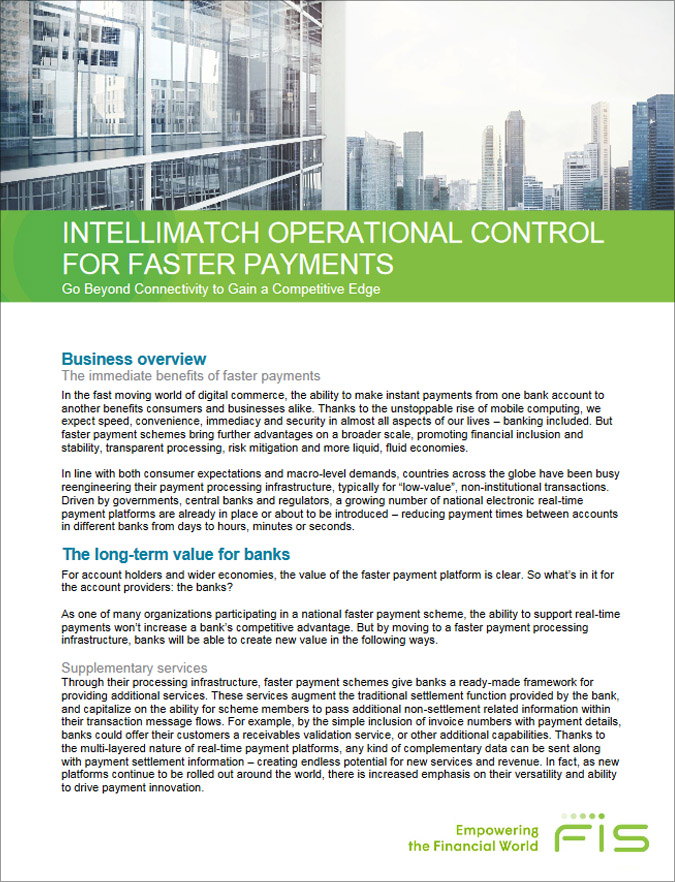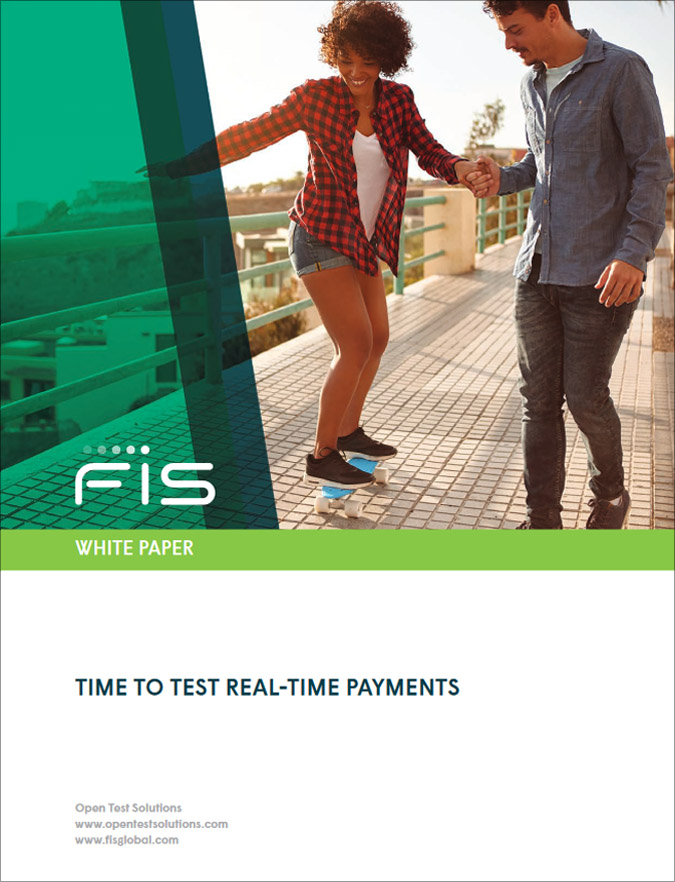 REAL-TIME PAYMENTS WHITE PAPER
Time to Test Real-time Payments
Effective testing is key to delivering a high-quality service and is essential in the demanding real-time payments environment, where there is little room for error. This white paper describes how financial institutions can benefit from the right test approach to deliver robust payment systems that perfectly meet the changing demands of their customers. It takes a close look at the challenges that real-time payments bring and explains the different test approaches that are available.