RISE WITH FIS
Resilience, efficiency and time to value: Business Process as a Service
Guillaume Bunouf | Global Head of Product Management, SDT Derivatives, FIS
November 15, 2021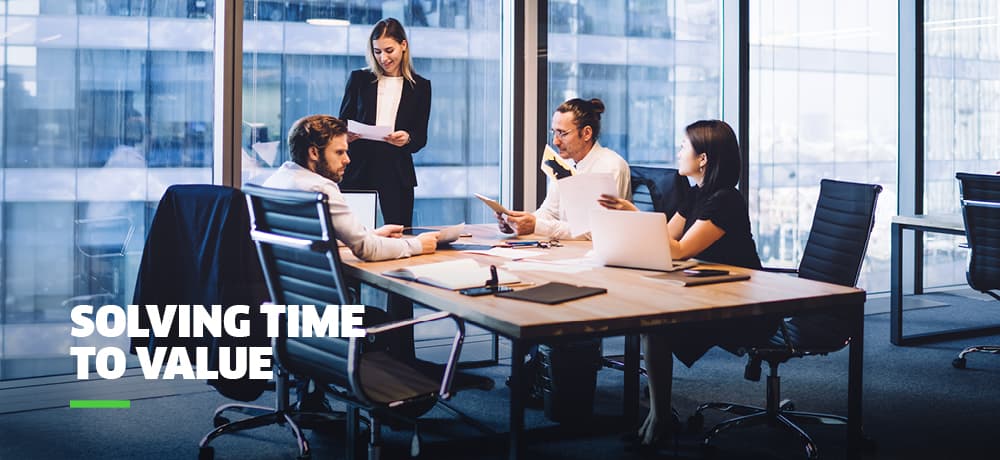 The capital markets fun house
Capital markets operations are complex as you attempt to provide end-to-end services to clients, investors, intermediaries, regulators and other firms. You must track an intricate, fast-moving web of transactions across disparate ecosystems. Each ecosystem consists of multiple front-, middle- and back-office platforms, and each is often bridged by manual operations and internally developed applications. It's like racing through a mirrored fun house!
But managing derivatives operations isn't a trip to the amusement park, and unexpected complications are no laughing matter. To bring sanity to their processes, many firms are moving to a new operating model – Business Process as a Service (BPaaS) – to integrate the flow of information in a more efficient, sustainable way. BPaaS is based on a cohesive, end-to-end ecosystem and operational processing. It not only lowers cost and risk; it enables scalable growth by placing less strain on your internal resources.
Indeed, as sell-side firms take aim at new growth opportunities, scalable BPaaS technology and services will be central to their success. The 2021 Readiness Report found that already 88% of sell-side firms are increasing their reliance on BPaaS for one or more functions over the next 12 months to improve competitiveness.
Move from a house of mirrors into a house in order
Many firms struggle with a distorted view of where they stand on risk and compliance. BPaaS technology that incorporates artificial intelligence (AI) and machine learning (ML) delivers new visibility that reflects reality – and at a lower cost.
In addition, cloud-based solutions provide flexibility and scalability, not only for risk and compliance management, but for trading and post-trading processing.
An end to the confusion
FIS Derivatives BPaaS is a multi-tenanted operating model that covers 70% to 80% of all common non-differentiating clearing operations, technology and support. Its scope spans everything from trade clearing, margining, funding and control, and brokerage, to technology, infrastructure and change management. As a forward-looking, cloud-based solution managed services, Derivatives BPaaS is provided by highly experienced, dedicated staff under a service level agreement (SLA) that's tailored to meet your specific needs.
Derivatives BPaaS leverages an array of new technological capabilities such as ML, AI and natural language processing to read emails for margin processing, automating the updating of our collateral system. Among other innovations, it features a robust pipeline of automation designed to reduce risk in process breaks and SLA breaches.
Tilting floors, moving stairways and crooked rooms with wavy mirrors are fun for kids of all ages, but they have no place in capital markets operations. Derivatives BPaaS can bring new efficiency, lower your costs and enable you to grow. Explore more of our insights and see how you can solve time to value.
Let's Talk
Together, we can work to solve your business goals. Please provide your email address below and a representative will reach out to you soon.