Fintech Insights
How AI is Making Investing Smarter – and Richer
Dae Kim, Director Strategy and Solutions Management, FIS
July 15, 2019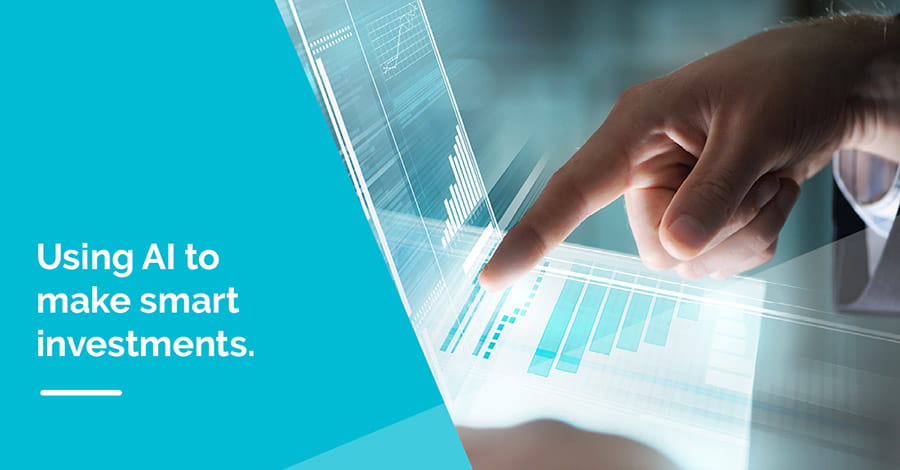 They say trading and investing is an art, not a science. Well, that could be changing. On a typical trading day, computers account for 50% to 60% of market trades.
The rise of big data coupled with the boom of artificial intelligence (AI) and machine learning (ML) is transforming the traditional investment process. The adaptive, predictive power of these technologies is enabling firms to dramatically deliver new kinds of value and reshape operating models. From improving operational efficiencies to delivering smarter investment ideas, AI is becoming a game-changer.
AI is helping firms cut significant amounts of manual activity from operations. Firms can see up to an 80% improvement in operational efficiencies using AI technologies such as robotic processing automation (RPA) and machine learning.
But that's not the only place firms can benefit from the power of AI. Today, asset managers are turning to AI to sift through their troves of data and inform their investment decisions. Our 2019 Readiness Report found that 80% of asset managers are developing AI solutions focused on enhancing investment intelligence.
In market, we're already seeing investment and portfolio management sectors leveraging AI applications to predict the performance of their investments and modeling risk. Asset Managers, for instance, are using AI and alternative data to calculate and enrich their investment decisions.
But it's not as simple as plug and play. While the cool technology is here – and likely to stay – it requires firms to create an operating model that can support these modern technology solutions.
The battle for talent
Implementing AI entails the right combination of technology, processes and people. Today's firms are looking for data scientists and data miners; those who can advance past the traditional skills of analyzing large amounts of data and master the full spectrum of the data life cycle, understanding how to maximize returns at each phase of the process. The problem is, with a limited talent pool, financial institutions are competing with other industries to attract and retain candidates with the knowledge, skills and capabilities needed to create an AI-enables workplace. Some of the largest hedge fund managers are competing for talent with the likes of Google and Facebook.
Helping clients grow their finances and portfolio has always required asset managers to 'raise the bar' in terms of technology. Today, the combination of endless new data sources and new AI techniques is powering fundamental change. Firms that can deploy a winning strategy of learning new skills, building new teams and mastering the latest computing techniques will be poised for growth.
Jumpstart your day in a matter of seconds with quick snapshots of industry trends and leading perspectives delivered straight to you. Sign up for RISE here.
Tags: Technology, Digital Innovation, Investments
Let's Talk
Together, we can work to solve your business goals. Please provide your email address below and a representative will reach out to you soon.