Fintech Insights
Prepaid wearables let fans keep having fun
Jerry Uffner | SVP and Group Executive for the FIS Prepaid Business
January 27, 2020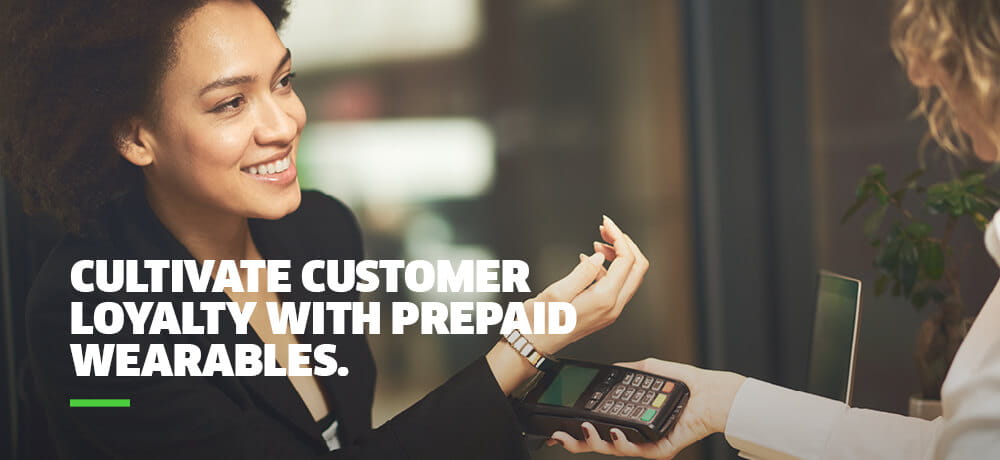 If you've attended a game or another event on a college campus lately, you've probably experienced waiting for a long time in a long line. Given a choice, who would want to spend time squeezing through a crowded entrance or waiting in queue at the concession stand or at the campus bookstore checkout over engaging with the main attraction?
Whether you manage a college, university or entertainment venue, you want long lines at your events because they signify strong sales. The problem for customers isn't the length of the line; it's the length of the wait. The long wait is what prevents customers from having positive experiences with your brand – enough for them to abandon the queue when their perceived value of what they give up – such as listening to the band at halftime – outweighs what they receive – such as buying high-priced hotdogs and soda.
Prepaid wearables bust the line
Operators of crowded entertainment venues can reclaim lost opportunities and provide more positive customer experiences with line-busting prepaid wearable bands. Prepaid wearable bands deliver on key benefits that consumers now expect in payments – convenience, speed and security.
Convenience: "Tap and go" payment at POS eliminates fishing around for payment credentials in one's wallet. Prepaid wearables also allow users to easily reload funds securely via their mobile application.
Alternative- One master account can be linked to multiple wearables and mobile payment apps for families, allowing parents to load several sub accounts for family members and friends
Speed: A flick of the wrist near the POS device when checking out replaces dipping a card or waiting for a cashier to make change.
Security: Near-field communication technology is embedded in the band, which transmits payment data through secure over-the-air connections. Also think about how less vulnerable to theft a band around one's wrist is compared with one's wallet in a crowd.
Wearable bands have additional features that add value for both consumers and institutions – no batteries to charge, waterproof construction and the ability to customize by color and branding – school colors, logo, and cobranding opportunity for example.
Cultivate customer loyalty with prepaid wearables
According to a recent report from eMarketer, 56.7 million or twenty-two percent of U.S. adults were projected to use a wearable device at least once a month in 2019. Young consumers remain the largest group of wearable users, with penetration at 38 percent among 25- to 34-year-olds. The report also states, "using the devices to enhance branded experiences makes sense."
Financial institutions and other companies that work with colleges, universities and major sports organizations have an opportunity to "wow" their students and fans with a wearable solution such as FIS prepaid wearables for contactless payments and event access. These prepaid wearable solutions consist of entirely configurable items that can enhance existing infrastructure or be a standalone system. The flexible nature of wearable devices enables many innovative applications for organizations to interact with their customers, cuts costs, improve loyalty and make an overall better payment experience.
Let's Talk
Together, we can work to solve your business goals. Please provide your email address below and a representative will reach out to you soon.