Fintech Insights
Providing a better payments experience for your customers
Melissa Jankowski | SVP and Head of Debit, Credit, ATM and Software at FIS
February 01, 2021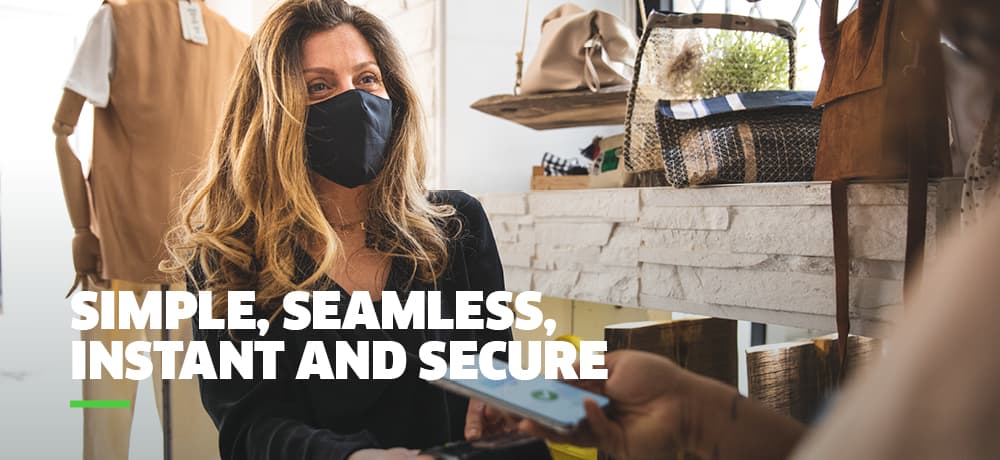 Consumer expectations for rapid innovation, digital-first technology and seamless accessibility is impacting everything we do, especially since COVID-19. As the business of payments continues to rapidly evolve, financial institutions need to be more sensitive to what payment solutions they are offering to their customers/members as well as ensuring the end user experience is meeting the needs and preferences of those customer/members. The bottom line is – competing and winning requires a financial institution to deliver an exceptional payments experience on the customer's terms, leveraging digital solutions at an accelerated pace. That is why FIS is ramping up investments and focusing on digital delivery, advanced analytics, dynamic loyalty programs and better contextual engagement through a single platform – Payments One.
Consider four philosophies: simple, seamless, instant and secure. As financial institutions consider the future payments experience these four philosophies will be fundamental in the approach to solve for the new demand. Almost 70% of young adults use mobile banking applications daily, with 68% wanting instant P2P payments. Today's connect customers expect businesses to provide whatever payment option they deem appropriate for their transacting needs. And they are looking for this in a simple, seamless, instant and secure manner. This line of sight into how the industry is transforming should shape how you invest in new technologies, what features/functionality you adopt and how a financial institution should modernize their payment solutions.
FIS' Payments One delivers a complete ecosystem that focuses on protecting your financial institution and customers from fraud, growing your payments revenue streams through better payment experiences with loyalty programs and campaign management, leveraging data intelligence by creating actionable insights that drive higher customer engagements and connecting the payments ecosystem.
Our modernization strategy was guided by a few key principles:
Seamless integration across solutions
Creating open platforms – API and component-based offerings that allow a build once, leverage many capability
Cloud-native solutions that are secure, scalable and on-demand
How FIS helps clients achieve their goals
FIS clients who have transitioned to the Payments One platform have experienced several exciting upgrades. Most notably, the FIs now have access to new products and solutions via APIs for faster integration into their programs. If they consolidated both their debit and credit solutions onto the Payments One platform, they consolidated the total cardholder view into one best-in-class user interface equipping their teams with the ability to service their cardholders needs quicker and more efficiently across all card programs, and providing a more in-depth view of their buying behaviors while also enabling a view of fraudulent activity across card programs. FIS is enabling an experience for our clients with Payments One that will allow them to deliver on all the technology and solutions that they need to run their business, and at the end of the day, make it easier for customers to transact.
Vamos conversar
Juntos, podemos trabalhar para atingir seus objetivos de negócios. Por favor forneça seu endereço de e-mail abaixo e um representante entrará em contato com você em breve.