PSD2 and Open API solutions
PSD2 and Open API solutions
With the increasing role of third parties in the payments value chain, innovation will flourish, driving more transactions and additional use cases.
However, providing secure API access to systems that were once closed is costly, and banks are actively seeking ways to justify the investment. It is also essential to maintain trust with customers and deepen banking relationships by offering fine-grained access controls.
FIS solutions such as Open Access can help your institution meet the requirements for PSD2 and manage the new three-way relationship between the customer, the bank and third parties.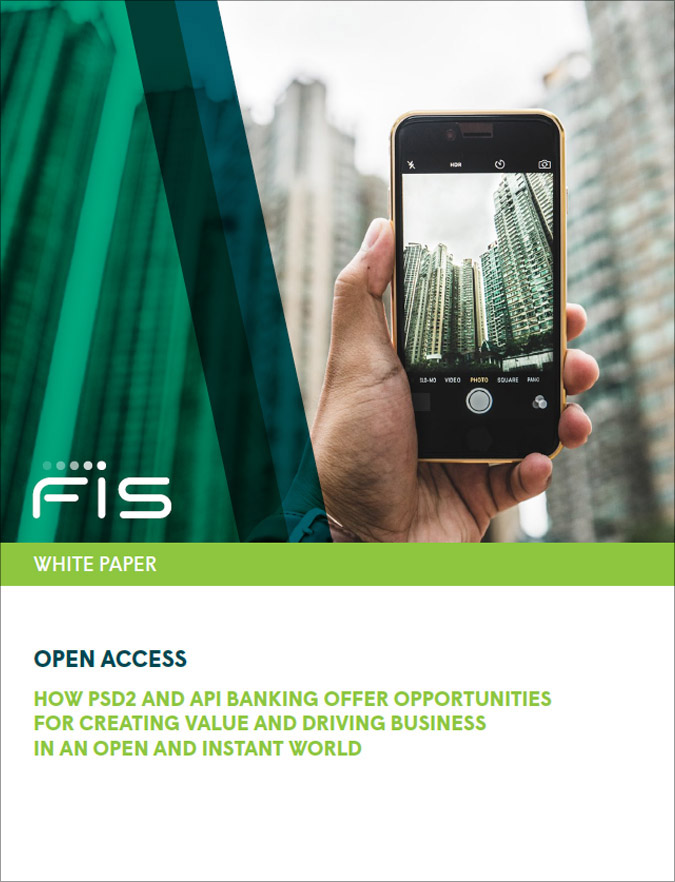 OPEN ACCESS WHITE PAPER
How PSD2 and API Banking Offer Opportunities for Creating Value and Driving Business in an Open and Instant World
The FIS Open Access solution provides the API implementation required to comply with PSD2. It also manages the fine-grained entitlements and consent agreements between the bank, third-party developers and customers. No app can request customer information without the expressed consent of the customer, and the Open Access layer strictly controls what information is made available to third parties.
Read more to learn how the FIS Open Access solution can help your institution to deliver PSD2 compliance and beyond.