Fintech Insights
Leaning on something certain in uncertain times
Tim Nargassans | Data Solutions Group, FIS
August 17, 2020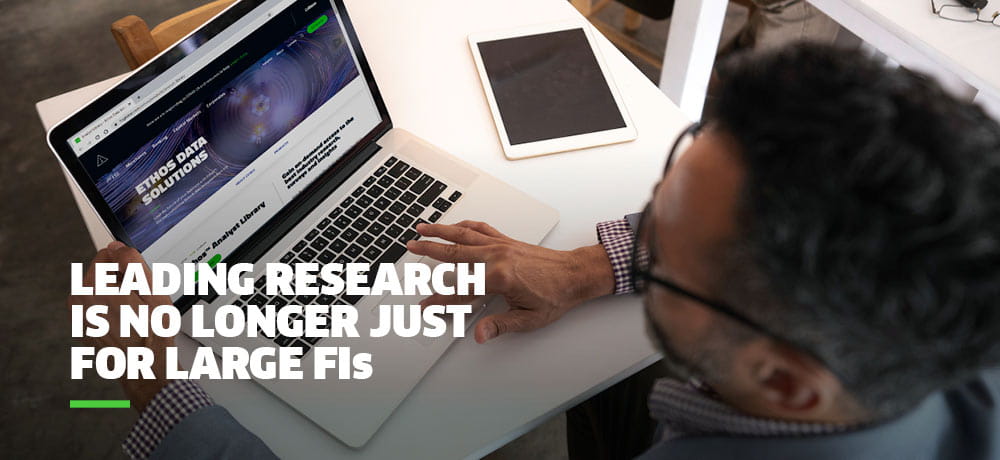 Earlier this year, I published an article about how data is your friend in uncertain times, and I'd like to revisit that with an eye on what we've learned, as well as the tools that can help. I've been very interested in how industry research is helping us verify our business plans, our road maps, and better align our trending models with what will have the greatest impact on everyone's data strategy.
It's amazing how three to four months can seem like three to four years. Usually, it takes the latter for trends to substantially change, but when confronted with a global pandemic, I think it's fair to say that virtually no aspect of our day to day lives hasn't changed. Some trends have completely reversed while others have accelerated beyond anything we previously thought possible. We have also seen some of our most reliable and stable trends turn into the proverbial Rubik's cube; however, with the right algorithm, even the cube can be successfully solved.
To unlock each business' unique challenges, we must look at data as the cornerstone of the solution algorithm. Unfortunately, the pandemic has turned your traditional and trustworthy models into a big question mark. It's not just about your data…context matters in your analysis and interpretation. There is simply no substitute for experience and that's why we've partnered with a leading research firm, Mercator Advisory Group, to help put the pieces in place. While we're laser focused on taking care of our employees and clients, Mercator is keeping an eye on the industry at large.
"What is being illuminated by the impact of the pandemic at this particular time is the inter-connectedness of payments," said Sarah Grotta, director of Mercator's Debit and Alternative Payments Advisory Service. "Consumers are using debit in all its form factors, and credit less as their personal financial futures become less certain. We see a rise in the use of other payments funded through deposits that may be enriched through government stimulus funding, unemployment and other benefits, including digital account-to-account transfers and mobile person-to-person apps. For many financial institutions, this means that they will be managing more of their customers' and members' payments. This is a challenge, yet also an opportunity."
FIS is using data from Mercator's research to understand what solutions are important to the market right now. We're gaining live survey feedback about what's resonating with consumers and businesses as things change. Mercator is generating critical insights that are providing an industry barometer that is enabling FIS to make the right choices, to invest in the right initiatives, and accelerate as appropriate. In fact, we've recently introduced several new solutions specifically designed to help our clients through these challenging times.
As we all adapt to new operating models, we need to adjust the way we invest and accelerate change moving forward. For example, while we know that digital experiences and remote interaction has increased rapidly and will likely continue, what do those new engagement models look like for your business? How do you engage your customers remotely? How do you execute remote acquisition strategies? How do you continue to be top of wallet while ensuring loyalty? The industry is shifting and undoubtedly institutions are struggling with a lot of options combined with limited bandwidth, tight budgets, and accelerated timelines. From digitalization and personalization to P2P, Contactless, and new innovations, where will you focus and how do you find and execute best practices?
With so much uncertainty in our lives right now, we must keep a clear eye on contextual data, key research, direct survey results, and listen to what the market is telling us. Your decisions may still require some pretty big leaps of faith and more risk than you'd like, but you can reduce that risk and make smarter decisions if you have the right insights and trusted analysis to set your institution up for the best possible chance of success.
Let's Talk
Together, we can work to solve your business goals. Please provide your email address below and a representative will reach out to you soon.