Fintech Insights
Let's advance the digital experience
Chris Cline | Sr. Vice President, Digital Banking, FIS Global
February 01, 2021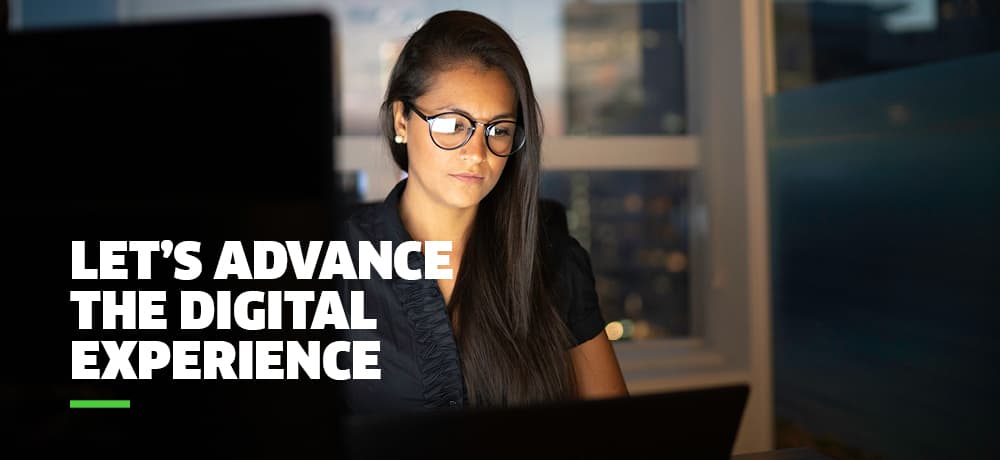 As everyone knows, digital transformation is an extremely large initiative for financial institutions. One of the first steps to take when beginning the transformative journey is to understand how digital technology helps move your business forward – how does it bring value to the FI, to the customers, and ultimately to the shareholders.
I recently had the pleasure of hosting a virtual roundtable with three large financial institution executives to get their direct perspective as each leads their FI through very large and comprehensive digital transformation programs. Joining me were Jennifer Wilson, chief digital officer from Hancock Whitney Bank in Gulfport, MS; Sally Mannix, chief information officer at United Missouri Bank in Kansas City; and Ravi Vakacheria, chief transformation officer at People's United Bank in Bridgeport, CT.
With so much experience to draw from, attendees were able to hear from –and pick the brains of – peers that could provide front-line information. The amount of information provided was voluminous as expected, but I would like to distill it down to some high level, salient points as we answered the following questions:
How was digital transformation approached and what thought process went into selecting a partner?
When you cut to the chase, customer experience is one of the highest priorities when it comes to digital transformation. Obviously, you want to ensure that all digital capabilities are competitive, intuitive, easy to use and perform flawlessly. And of course you need to guarantee that your own institution will reap the benefits of the move to digital. You want to be able to leverage the operational efficiencies and the access to enhanced data to fully benefit from a digital transformation.
Choosing the right partner is imperative as well. Look for a partner like FIS who knows and understands the business and understands the needs of the FI as well. The right partner can help accelerate your digital journey and assist in building out your APIs and services.
What challenges and barriers can be expected when undergoing a digital transformation?
One of the biggest challenges that can be expected is ensuring your organization is on board. In other words, you need to be ready to tackle the cultural transformation necessary to successfully migrate to digital. Changing processes, managing expectations, and communicating the progress every step pf the way are keys to success. It is a bank-wide effort, and to navigate through the cultural changes takes discipline. If you do not have everybody changing their mindsets it can be painful.
How is success measured on what can be a long journey?
At the end of the day, one of the primary ways to measure whether your digital transformation has been a success is to determine if you kept your promises to customers, and did you solve their problems. That sounds basic, no doubt, but it really hits on the heart of the matter. On a more tactical level, you'll want to make sure you have the right benchmarks in place as you launch, whether that is revenue generation, greater efficiencies, or customer engagement. Other success factors may include integration and speed to market, coming in on budget and hitting the targeted timeline.
Where are banks seeing overall success, especially as it relates to 2020?
One of the prime takeaways from the panelists was that the COVID-19 pandemic validated their decision to undergo a digital transformation and accelerated the expectations of the customer. They are not looking for products – customers need solutions that ensure access to their money whenever, wherever and on whatever device they choose. This became especially true as they struggle to adapt to the changing world.
FIS – Your digital transformation partner
As previously mentioned, each of the panelists emphasized the need to choose the right partner as you undertake your digital transformation. FIS is that partner, and our Digital One solution can be the foundation for your success. Digital One enables your bank to engage customers with a simplified user experience throughout their life journeys, resulting in deeper, longer lasting and more profitable customer relationships. With Digital One, you have the power to transform every customer interaction into a relationship-building opportunity while showing them how banking should be -- in every channel.
Let's Talk
Together, we can work to solve your business goals. Please provide your email address below and a representative will reach out to you soon.