Fintech Insights
Telling a believable ESG story with better ESG reporting
Tony Warren | EVP head of Strategy and Solutions Management, FIS
October 24, 2022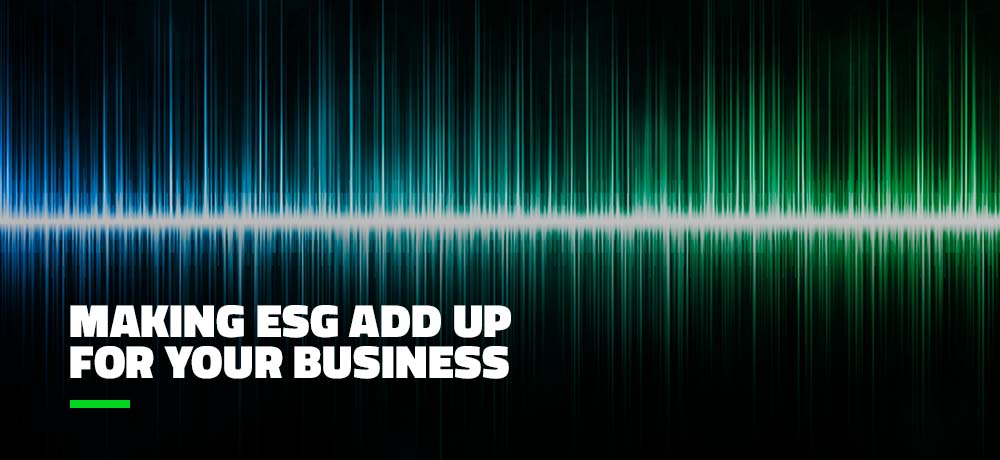 ESG is top of mind for many capital markets firms. The market is growing fast. No doubt you want to take advantage.
But today's investors are savvier than ever, and credibility is key. If you can't back up what you say in your ESG reporting, then both current and prospective clients simply won't trust you – and they'll move to a more believable alternative with a strong ESG score and the transparency to back it up.
From deficient ESG metrics to inadequate ESG tools, the challenges are clear.
The answer is clear, too. To put it simply, you need better ESG reporting if you want to be confident in your ESG storytelling.
ESG technology has leapt forward in just the last few years. At FIS®, we're investing in data processing, predictive analytics, AI and machine learning to provide new solutions as well as incorporate ESG tools and analytics into our capital markets products and services.
Learn more in my podcast.
Don't have two minutes to spare? Read the transcript below.
With ESG on everyone's radar, we are being strategic here at FIS regarding how best to address the current and future client needs within capital markets.
Currently, many firms are looking for guidance on how best to capture and report ESG metrics as well as how their firm compares with peer groups and benchmarks. So, we're developing tools that will address these needs and solutions as the industry continues to grow and evolve.
At this point, it's really about telling a believable ESG story to your clients and investors. And we are developing the tools needed to help our clients do so effectively and accurately. How do we expect ESG to change capital markets over the next two to five years?
Well, ESG is a juggernaut and it is showing no signs of abating. Investors these days are savvy and they want information delivered quickly and efficiently. This is especially true for those focused on ESG. This can be difficult in the current state of the ESG space with numerous data providers, and no accepted best practice methodology for applying analytics.
The main technology that will continue to drive ESG adoption forward is advances in data processing and predictive analytics. This will be accomplished with artificial intelligence and deep machine learning techniques that will allow for disparate data sets to be connected and for insights from big data to be quickly surfaced.
So in partnership with C3 AI, we have created a number of new products for FIS in the capital market space. These have recently come to market within these concepts, and we have many more in the pipeline for 2022 and beyond. In addition, we'll be incorporating ESG analytics and tools as applicable into all of our capital markets, products and services.
As ESG investments and demand continues to grow, we and our clients will be well positioned to grow along with it.

Let's Talk
Together, we can work to solve your business goals. Please provide your email address below and a representative will reach out to you soon.