Fintech Insights
Accelerating digitization across treasury, payments and receivables
Steve Wiley, vice president, treasury solutions, FIS
October 26, 2020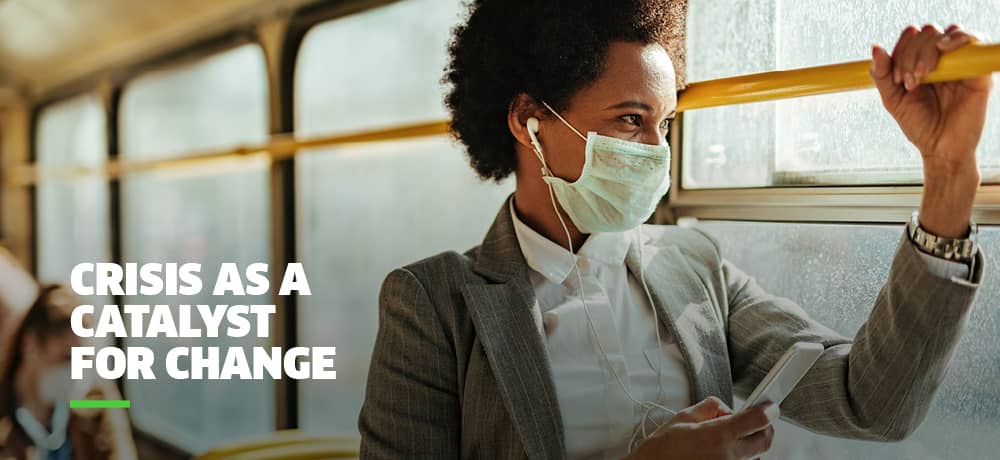 The COVID-19 pandemic has created major challenges for corporations – not least across the connected ecosystem of treasury, payments and receivables. As a result, companies have had to overcome numerous new issues in recent months, from soaring payments fraud to disrupted customer behavior. Meanwhile, lockdowns and distancing requirements have forced many organizations to rapidly embrace new ways of working and communicating.
Against this backdrop, the importance of adopting digital technology has never been clearer. Our 2020 research study, Crisis as a Catalyst for Change, surveyed 336 executives across treasury, payments and receivables. An overwhelming 88 percent of respondents say adopting digital technology is extremely or very important. This is poised to translate into action, with two thirds of respondents planning to ramp up their investment in digital technology in the coming 12 months.
While the rise of remote working is certainly one driver for technological modernization, companies are seeking a wide range of improvements through the adoption of digital technology, from improving liquidity and risk management to replacing outdated systems with better security and controls. What's more, they're not only aiming to overcome the immediate challenges of the crisis; they're taking steps to position themselves for future success.
Historically, companies have tended to adopt technology in just one area, such as treasury. Now, many are approaching digital technology in a more holistic way across treasury, payments and receivables. And they are looking for vendors that can support the adoption of digital technology across the full spectrum of responsibilities.
For many, this is also translating into greater interest in cutting-edge digital initiatives, including real-time payments and API-based bank connectivity, along with the use of AI for enhanced cash forecasting. As well as seeking advanced technologies, companies are looking for solutions that are both simple to use and functionally rich.
Last but not least, they are seeking cloud solutions and managed services that can accelerate their adoption of digital technology while keeping them on the latest versions of their chosen systems – all without the need for costly infrastructure.
Find out more about the impact of COVID-19 and corporations' changing strategies;
download the full research report.
Let's Talk
Together, we can work to solve your business goals. Please provide your email address below and a representative will reach out to you soon.