Fintech Insights
The Critical Pursuit for Innovation in Fintech
By Mike Silverman, FIS Corporate CIO Office, Global Head of Enterprise Technology Strategy
May 21, 2018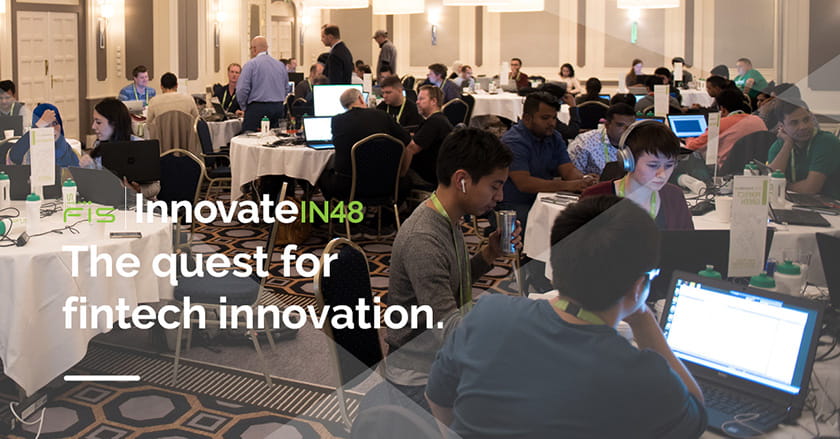 "Brands evolve over time. If they are not contemporized and kept relevant, they [can] become stale."
- Sean Connolly, CEO of Conagra Brands (CNBC, Jan 2017)
All companies need to innovate to stay relevant and competitive, and to manage industry disruptions. Just look at Ford Motors; Ford used to be 'just an automotive company,' now they are looking to be a mobility company. The latter needs new core competencies, acquiring new skills and delivery models never seen before for an automotive company. Ford can acquire some of these skills inorganically, but it will need organic innovations to cement and capitalize on the new direction.
Like Conagra and Ford, FIS is not a Silicon Valley firm, but it must innovate to keep thriving and meet customer demands. According to the 2017 FIS Readiness Report, over 70% of FIS' buy and sell-side customers feel their current technology isn't strong enough to support their growth plans. To help these customers, FIS needs to modernize existing systems, find innovative ways to speed solutions to market, embrace emerging technologies, and much more.
FIS weaves innovation into its cultural fabric. Continuous improvement is how we work daily. At FIS, there is no one person or team responsible for innovation. Innovation happens organically through evolving products and services, through market-leading research investment, and through internal platforms and challenges. When it comes to the latter, FIS is particularly proud of its "FIS | InnovateIN48" competition.
This competition is an investment in our staff, where anyone across the firm can spend time focusing on ways to help FIS, whether through new products or solutions, enhancements to existing offerings or making internal processes more efficient. People self-form into teams of 3-5 people, and at the starting time have 48 uninterrupted hours, around the clock, to develop their solution from scratch.
There are two rounds to the competition. The regional round is five mini competitions held regionally: Americas, APAC, EMEA, India, and Tunisia & Poland. The winners from those regional competitions go on to compete in the final round, where 14 teams from across the globe vie to be the FIS global champion.
FIS | InnovateIN48 is in its sixth consecutive year. While other firms hold innovation competitions such as this, the sustained continuity from FIS is impressive. Every year, we get a marked increase in participation across the firm. In the upcoming 2018 regionals, more than 1,400 people will compete. That equates to about 7.7 FTE non-stop years of development; and we get that in just a few days!
The innovation inspired by InnovateIN48 does not rest solely with the competitors. FIS keeps the information and knowledge gained as part of FIS | InnovateIN48 in a central repository, giving benefit for all teams across FIS. Everyone involved brings a renewed sense of vigor back to their day jobs – and that is contagious. And ideas from prior events have made their way into product improvements, which completes the cycle in benefitting customers!
FIS | InnovateIN48 is a big undertaking for FIS, and this article is just the first in a three-part series about the competition on RISE. The next article will be a recap of the regionals, and reveal the challenge for the finals. Then we will report on the finals themselves. Stay tuned!
Tags: Innovation, Technology
Let's Talk
Together, we can work to solve your business goals. Please provide your email address below and a representative will reach out to you soon.