Fintech Insights
The future of payments is real time and it's already arrived
Raja Gopalakrishnan | Executive Vice President, Global Real-Time Payments, FIS
October 19, 2020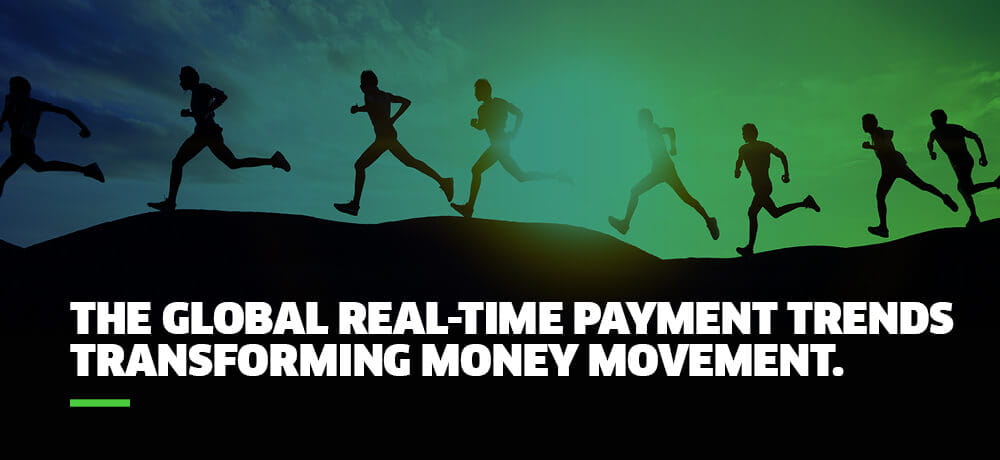 This year marks the release of FIS' seventh annual edition of Flavors of Fast, our global real-time payment trends report. While there are now 56 countries with live faster payments schemes, compared to the 14 live faster payments schemes that existed when we first produced Flavors of Fast in 2014, real-time payments are still a relatively new payments mechanism. Yet, I predict that 2020 marks the year where real-time payment platforms definitively become the future of payments, based on the security, finality, speed, cost-efficiency, data richness and added value they offer. Here's why.
Digital payments acceleration isn't a passing trend.
There has been a seismic shift in consumer behavior during the pandemic that has accelerated the pace of digital adoption by many years. Banks must now contend with how to modernize legacy infrastructure for the long term, and leverage software as a service (and similar modernized platforms) in the short and medium term, to keep pace with continued changes in digital payments.
Money talks and real time delivers.
Compared to other payment mechanisms, real-time payments cost a consumer next to nothing to use and offer control, convenience and transparency. For payment providers who bring the business cases forward, real-time payments offer an opportunity to make money from the whole ecosystem in the form of richer data and services. In business and corporate use cases, real-time enables liquidity to be increased.
Data is its own currency.
Fast, efficient, modern and flexible payment processing systems are less expensive than most legacy systems and include enhanced data-carrying capabilities that provide a means to use rich data to add real value in the form of enhanced customer experience, and automate tasks, like reconciliation. Data is a currency, and it's the bedrock of the future state of payments.
The new value chain is partnership.
The definition of payments has expanded dramatically and is now a large value chain that includes origination, clearing and settlement, overlay services and industry-specific services. Because of this expanded value chain and need for interoperability, there is considerable movement in the industry to one platform, and one partner to connect with to facilitate those moving parts, via a seamless integration of technology through messaging standards and increasingly, cloud technology.
Payment partnerships will flourish in a contradictory ecosystem; there will be collaboration in some markets, revenue-sharing in others, and competition in others. These are the kind of things we at FIS consider from a platform perspective, as we create the "network of networks" that will further fuel real time.
Download your copy of FIS' Flavors of Fast 2020 report today for more exclusive insights and industry insider commentary on the global real-time payment trends that are driving money movement.
Let's Talk
Together, we can work to solve your business goals. Please provide your email address below and a representative will reach out to you soon.