Fintech Insights
Choosing the right data partner for you
Jim Woble | Data Solutions Group, FIS
July 11, 2022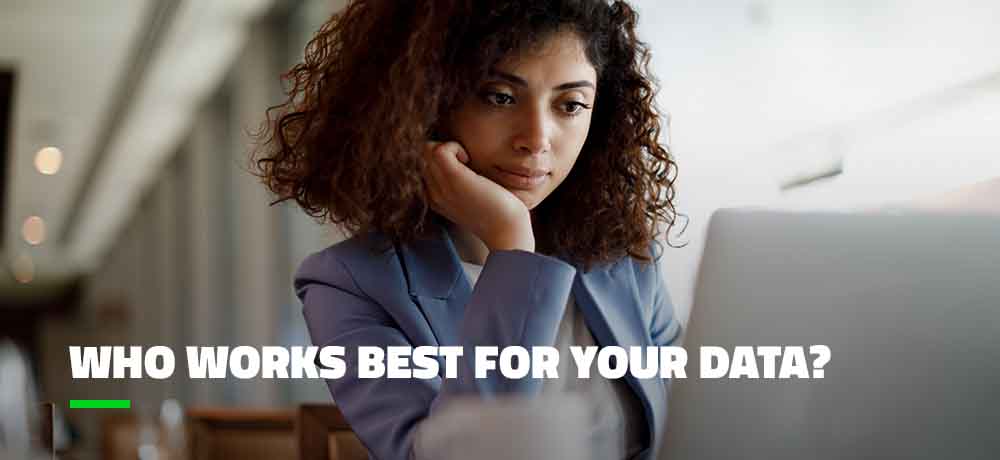 As the volume of data produced by businesses continues to grow exponentially, the importance of selecting a flexible data partner is more important than ever before. Regardless of industry, companies are struggling with data overload, storage issues, data privacy, evolving data sources, compliance concerns and security considerations. Building a data-driven business is easier said than done.
Choosing the right partner to help you organize and make practical use of your data to realize a return on your investment is critical. Due diligence starts with asking the right questions. Here are some important areas of consideration when choosing your most effective data partner.
Knowledge
It seems like a simple question, but it is important to know how experienced and capable the partner is in all things data and data analytics. Data analytics is the crucial aspect of studying and evaluating your data to help you understand its inherent value. There are many generic companies in the market that are unfamiliar with your business and data, which is a waste of your time and resources. Your data partner should understand every nook and cranny of your operation and be knowledgeable of the protocols and pain points that are unique to your business.
Scalability and customization
Leveraging data properly usually means huge investments and equally huge returns. It is critically important to choose a partner that can provide data insights and future-proof solutions. With a flexible data partner by your side, you will have data support that can be scaled up as your business changes and grows.
Data privacy
Details matter in the compliance and the ethics space, especially in dealing with data and data privacy. CCPA, GDPR and other regulations across the world are only going to accelerate the scope of data privacy. Responsible use of data is priority number one, and your data partner must have very meticulous controls in place to ensure they do not violate any data privacy rights. Just as your organization prioritizes the protection of your consumers' information, your data partner must put the highest importance on protecting the data you entrust them with and use it responsibly. A flexible data partner must be competent enough to face the challenges of your business while providing world-class data security and protection.
Iron-clad reputation
Throughout the process of finding a trusted data partner, you cannot leave any stone unturned. Taking the time to find a company that has both brand recognition and a time-tested reputation will give you a boost of confidence. Choose a partner with a track record of understanding your industry that will be a part of long-term vision as you face future challenges together.

Let's Talk
Together, we can work to solve your business goals. Please provide your email address below and a representative will reach out to you soon.