Fintech Insights
Automation key first step in moving towards AI and emerging technologies

Jason Baldesare | director Strategy and Solutions, FIS
July 16, 2018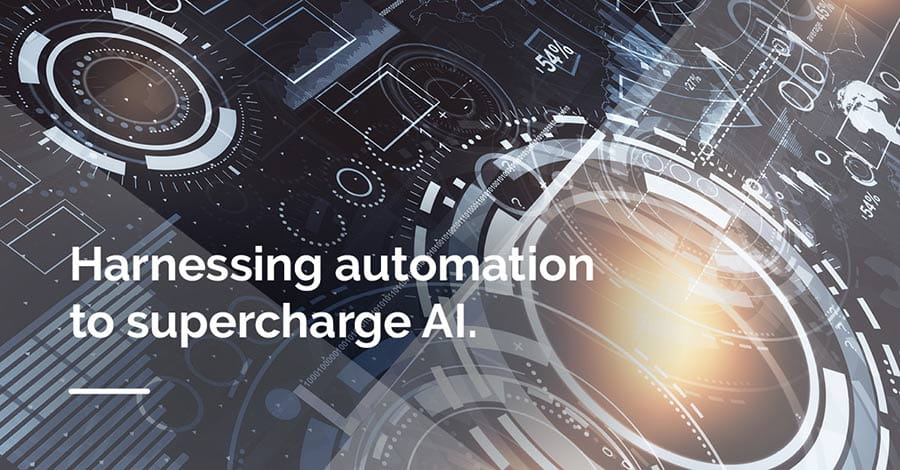 Driven by a growing number of partnerships between financial institutions and fintech providers, revolutionary robotics software and advancements in artificial intelligence (AI) are helping front, middle, and back offices make huge leaps forward in improving efficiency and service, increasing automation and reducing costs and risk.
As firms are now learning, emerging technologies - like robotics processing automation (RPA), machine learning and AI - can help cut significant amounts of manual activity from operations – picking up the baton from automated workflow technology, then running much faster than previously possible. In fact, firms can see up to an 80% improvement in operational efficiencies using RPA and machine learning techniques.
But it's not as simple as plug and play. While these technologies certainly have the "cool factor" associated with them, there's one thing that must happen before AI can take off and become truly intelligent. Firms must have a solid foundation of standardized and automated processes and workflows in place. With all the data that firms generate, either for themselves or about their clients, it must be integrated and automated before it can become powerful.
Today, many firms still operate without effective process standardization, and some even still rely too heavily on people and paper processes. Moreover, firms that have operations in multiple locations, often experience processes being done differently in different locations. Not only does this create efficiency challenges, it also makes it difficult to truly understand what is happening within your operations. The correct implementation of a workflow or operations management solution will help standardize processes, eliminate manual processes and provide the transparency across the operation that is most likely missing.
With this solid, underlying foundation, a firm is in a much better position to explore RPA and machine learning technologies to automate processes that remain manual or where there is a large uplift in efficiency gains or /risk reduction through application of these technologies.
In fact, the FIS™ Readiness Report 2018 finds that firms that have achieved the highest levels of automation are more likely to be further advanced in their deployment of machine learning and/or AI solutions. And this is important because – based on our research – firms can only accelerate their growth if they evolve the traditional operating model of data management, efficiency and risk management into a modernized operating model that is built on digital innovation, emerging technologies and advanced automation.

There's great excitement and a growing number of relevant case studies of how emerging technologies are enabling efficiency, risk reduction, growth and increased client satisfaction across the asset management industry. While there's no doubt these will increase in number, the firms that approach emerging technologies with an understanding of the process and the key element of automation, will discover new ways to transform and grow their business.
Tags: Digital Innovation, Investments, Technology
Let's Talk
Together, we can work to solve your business goals. Please provide your email address below and a representative will reach out to you soon.