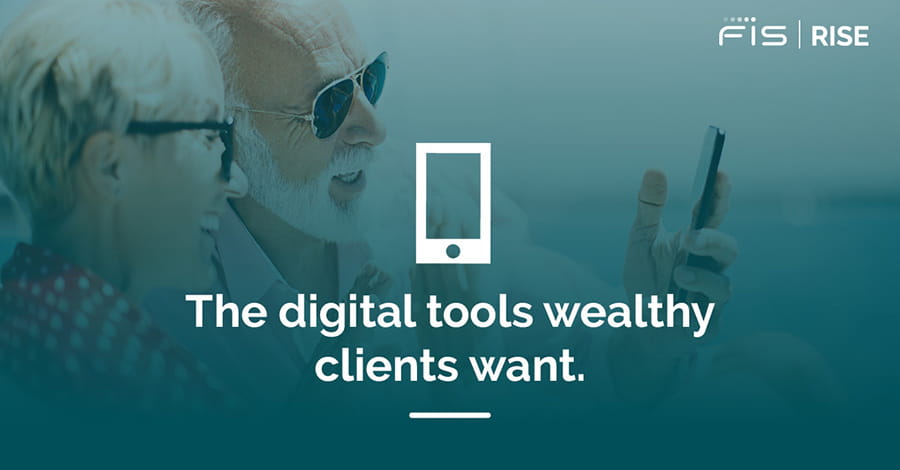 American Banker Online
Bryan Yurcan
10 July 2018
In today's digital world, traditional banks must find new ways to compete while controlling costs. Digital business models have become essential to offer a truly personalised service, provide a multichannel customer experience, and to harness the power of modern technologies, such as artificial intelligence and machine learning.
High-net-worth clients tend to want more of a hands-on experience from their advisers and bankers, which has historically limited the development of digital tools for those customers.
Yet these clients still want digital services, and banks and financial firms need to understand what this clientele wants when it comes to online apps, Kraleigh Woodford, managing director and head of digital client experience for the U.S. wealth management division of UBS, said at In|Vest on Tuesday.
"They do care about digital," she said. "There are some similarities in what clients want in digital regardless of wealth segment, but of course there's also differences" for wealthy clients.
These ultra-rich customers are typically not looking for robo-investing services or other digital tools for the mass affluent, she said. Instead, they are seeking information about their total wealth position.
"Their needs are more complex," she said. "They still want the human element, but look to digital to give them information, so they can be better prepared when they meet with an adviser or private banker. They come to the digital channel for a specific reason, they want to do something or know something that can help them plan better. Digital can make the elements of planning more efficient."
Deborah Waters, global head of private bank operations and technology at Citi, added that this client base "is most interested in seeing a consolidated view of their wealth. They want to go in and see right now where their wealth is and how it is performing. Most don't have all of their accounts at a single firm, but they still want to see that overall view."
Waters said that when designing digital applications for these customers, ease of use not just for clients, but also for attorneys, accountants or employees in a family office, is also important.
"You have to think about what the delegates do digitally in addition to the main head of the relationship," she added.
Digital tools also need to be designed with clients' age and experiences in mind, said Woodford. Very wealthy clients tend to be older, and while they use technology, they are not generally early adopters.
"You have to take into consideration the potential disruption they may experience as they move to the new from the old," she said. "It has to be an experience that works the same across multiple form factors, it has to be consistent and designed like it was all meant to work together."
At the same time, online tools can help bankers and advisers do their jobs better by automating previously manual or time-consuming tasks, noted Citi's Waters.
"If you can automate some things, and make information accessible in a simple and easy way, the adviser can make suggestions for clients in a different way," she said. "It's not just about the client experience, but changing the way we historically think of the back office."
And everybody — clients and bankers alike — can benefit from eliminating paper.
"We can capture information electronically much more than before, so we don't have to hand them a stack of forms and say 'here, fill these out'," Waters said. "And now the support staff doesn't have to handle all that paperwork, and instead they can focus on value-added work that adds to the client experience."
This article was licensed through Dow Jones Direct.
Tags: Customer Experience, Consumer Trends
Let's Talk
Together, we can work to solve your business goals. Please provide your email address below and a representative will reach out to you soon.