Fintech Insights
Four challenges of long-term working from home
Tony Warren | EVP head of Strategy and Solutions Management, FIS
December 21, 2020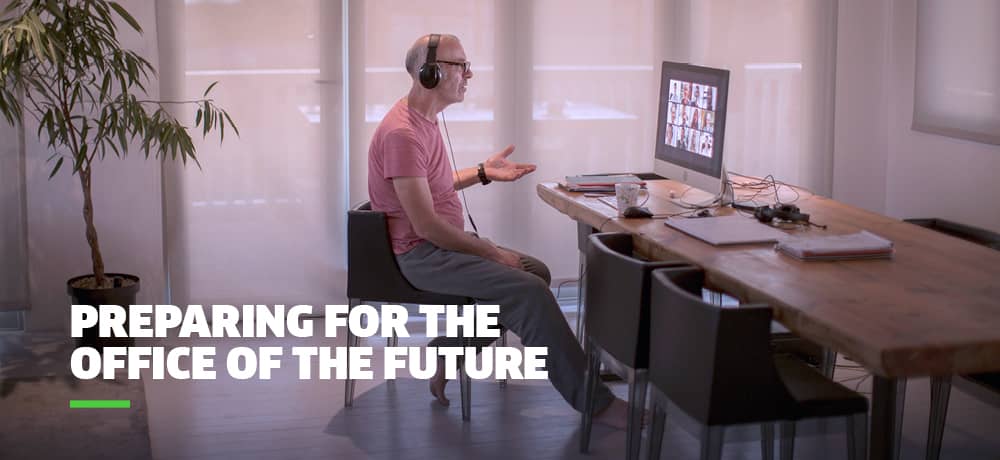 Our latest Readiness research reveals a big shift in thinking about working from home. In stark contrast to the uncertainty we found in the spring, most capital markets executives say they will continue remote working on either a full- or part-time basis. Only 21 percent say they'll bring employees back as soon as they can.
However, respondents also recognized that long-term working from home poses multiple challenges. Here are some of the most interesting ones.
1. Complying with new regulatory and compliance requirements – 44%
Nearly a year into the pandemic, regulators are assessing these new working practices. Their analysis will drive the requirements for remote environments. How will capital markets firms be mandated to safeguard their remote workforce, operations and end investors?
2021 will likely bring regulatory requirements for this new environment, particularly around monitoring activities. So, expect to invest in robust RegTech and market surveillance tools across operations.
2. Equipping employees with the necessary technologies or access to information – 42%
In the past decade, we saw constant improvements in resilience and functionality in online platforms, as well as increasing bandwidth and data flow. Now that's progressing even further. In fact, as we've all adapted to keep businesses running, we've witnessed the most incredible acceleration of online technologies. The next step will be to refine those platforms to be more efficient and robust, which will result in a lower total cost of ownership.
Modernization programs will continue to be important. Platforms need to accelerate their move into the cloud – both private and public – to provide access from multiple points as well as advanced remote control for onboarding of services as well as platform and business support.
3. Addressing cyber security risks – 32%
With remote workforces, company networks are being opened into their employees' personal wifi networks. You therefore don't have the same stringent controls that you'd typically have in the office. And while you may have already had safeguards such as VPNs in place, the industry has had to scale that from a minority of the workforce to all of it – and for a prolonged period of time.
There are also certain tasks that historically you wouldn't have done remotely; you would have waited to get into the office. Cyber security now has to be all encompassing. So, VPN capabilities have to be more scalable, sustainable and reliable across the board.
4. Monitoring employees' productivity – 29% – and supporting employees' mental and physical wellbeing – 26%
When this all started, we all broadly accepted what needed to be done in the hopes that it was a relatively short-term situation. We would get through it and go back to the way things always were.
But as the pandemic continued and communities went in and out of lockdown, it became clear that we'll all be working from home for much longer than anyone first thought. From isolation to a lack of exercise, as well as the physical and ergonomic limitations of working from home, everyone's mental and physical well-being is suffering. And that's without even factoring in the pandemic's toll on families juggling careers, home schooling and childcare.
Fortunately, many companies have already started to respond by investing further in employee assistance plans, community building and similar efforts to boost well-being and productivity. That proactive response may explain why these concerns rank comparatively lower on the list.
Looking ahead
Even with the very welcome news of promising vaccines, we know this environment will continue into 2021. Forty-eight percent of Readiness respondents say they are likely to reduce and/or consolidate their physical office space, and another 26 percent are considering it.
Now companies face a choice: do you continue with remote working with the associated cost benefits and as a competitive recruitment advantage? Or, as the health risk diminishes and locations reopen, would it make for a more productive, healthy and collaborative workforce to move back to the office? Only time will tell.
In the meantime, we can envision that the office of the future will likely be based on one of three physical models:
An anchor that is a focus point for in-person working
A magnet that is utilized periodically for specific purposes only
Or something of a hybrid where people frequently gather to collaborate.
What do you think?
Let's Talk
Together, we can work to solve your business goals. Please provide your email address below and a representative will reach out to you soon.