Fintech Insights
How More Than a Billion People Got Access to Financial Services in Less Than a Decade
Paul Kiernan
July 16, 2018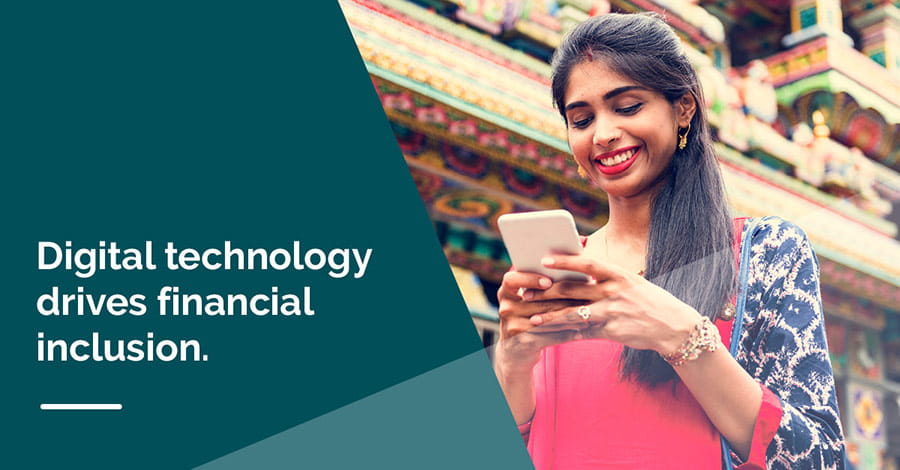 Dow Jones Institutional News, Paul Kiernan, 19 April 2018
About 1.2 billion adults gained access to financial services between 2011 and last year, the World Bank said Thursday, as the internet and mobile phones increasingly connected far-flung communities to the global financial grid.
The share of the adult population with an account at a bank or mobile money provider grew to 69% in 2017 from 62% in 2014 and 51% in 2011, according to the Global Findex, a database produced by the World Bank.
Global policy makers consider "financial inclusion" to be a potential tool for fighting poverty and inequality by giving people better ways to save, borrow, buy, sell and receive payments. As traceable, digital transactions gradually displace the use of cash, authorities say, the process may also help combat money laundering and other illegal activities.
The largest number of new bank customers are in South Asia, where hundreds of millions of Indians have gained access to financial services since 2011. Research suggests this was driven by a government initiative to give official identification cards to nearly all of India's 1.3 billion citizens using biometric data like fingerprints and eyeball scans.
In Africa, meanwhile, increasingly ubiquitous cellphones have given rise to so-called mobile money services that allow customers to carry out financial transactions without ever setting foot in a bank. These have helped Kenya nearly double the share of adults with an account to 82% since 2011.
Elsewhere, progress toward financial inclusion has been mixed. Account ownership declined between 2014 and 2017 in Nigeria, South Africa and Mexico, with only 37% of adults in the latter country reporting an account, among the lowest levels in Latin America.
Globally, financial inclusion is loosely correlated with economic development -- though there are plenty of developing countries with high rates of account ownership. The World Bank created the Findex by surveying people in 144 countries about how they use financial services.
This article was licensed through Dow Jones Direct.
Tags: Technology, Digital Innovation
Let's Talk
Together, we can work to solve your business goals. Please provide your email address below and a representative will reach out to you soon.