Fintech Insights
Ignorance May Not Be Bliss for Wealth Transfer Recipients (Or Inheritors)
June 04, 2018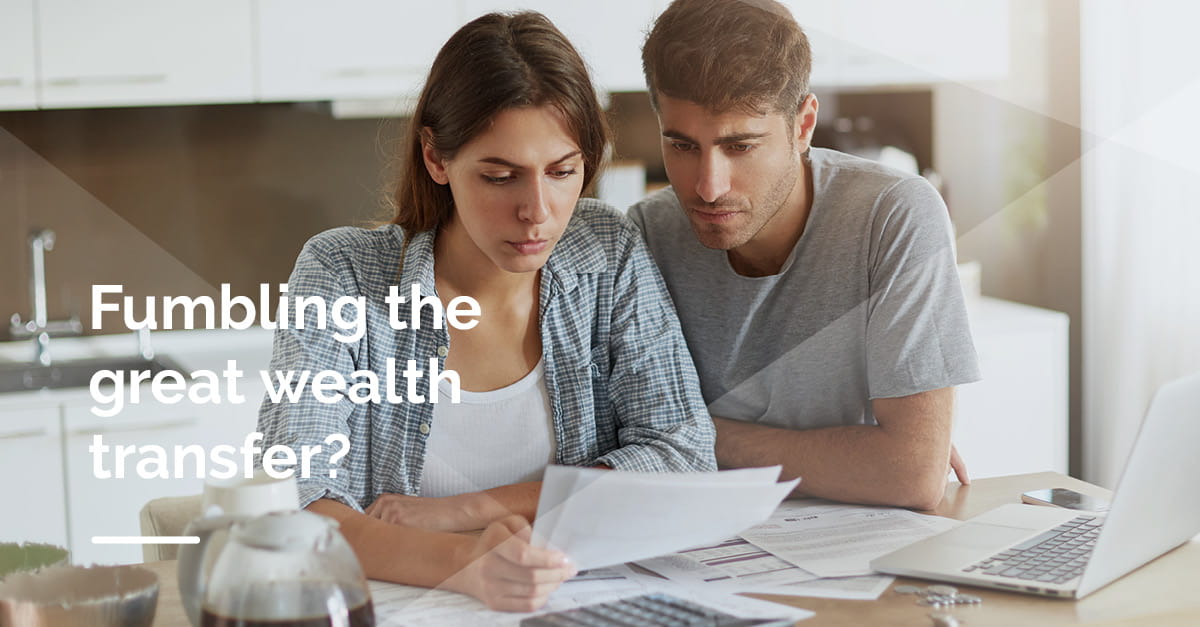 Just one in 10 U.S. consumers expect to receive an inheritance or wealth transfer in the next 10 years, according to the 2018 FIS Performance Against Customer Expectations (PACE) study. Specifically, just 9 percent of U.S. consumers aged 27-52 reported that they expect to receive an inheritance in that period. This is despite the nearly $9 trillion of household wealth and assets expected to transfer from Baby Boomers to Gen X and millennial Americans by 2028.
Wealth transfers are not just for high net worth and wealthier consumers, and they don't just happen upon death. Even passing on the old family home or a few thousand dollars in savings is a transfer and presents recipients with both opportunities and pitfalls. This gap in understanding highlights financial institutions' growing responsibility to be a trusted advisor and educator in their customers' lives.
It's time to start the conversation …
However, when asked who they would turn to for advice in handling a wealth transfer, less than a quarter of consumers surveyed said they would seek out a trusted financial institution or advisor. Nearly half of Gen Xers (ages 38-52) said they would first turn to a friend or family member for inheritance advice.
Only 29 percent of PACE respondents, and just 20 percent of Gen Xers, are currently working with a financial advisor. For deeper insights in U.S. consumer banking trends, explore or download the 2018 PACE findings at www.fisglobal.com/PACE.
Tags: Consumer trends
Let's Talk
Together, we can work to solve your business goals. Please provide your email address below and a representative will reach out to you soon.