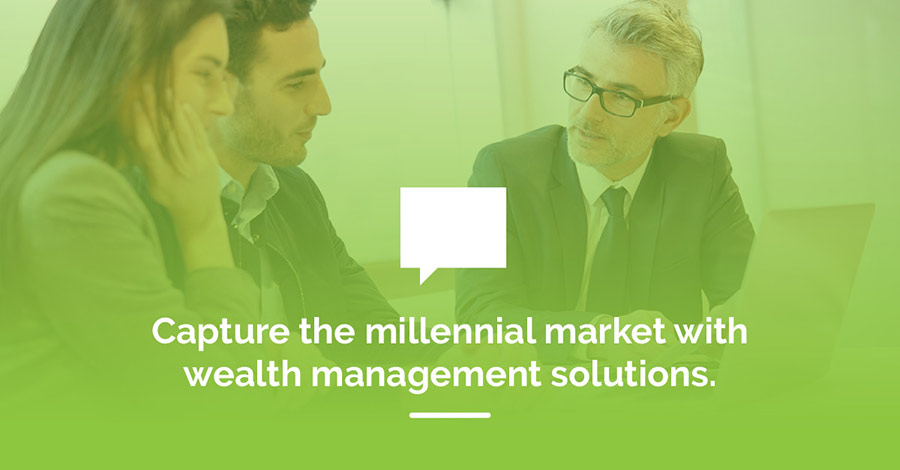 Millennials, after a slow start, are now accumulating wealth and entering more complex life stages, and that's reflected in their growing interest in financial planning. According to a new survey by Guardian, 87% of millennials say if they knew more about financial products and services, they would feel more confident about reaching their financial goals.
And the timing for millennials to take interest couldn't be better, as upwards of $9 trillion of household wealth and assets are expected to transfer from Baby Boomers to Gen X and millennials in the coming decade.
While the primary banking provider is the most preferred source for millennials to consult about inheritances, our 2018 Performance Against Customer Expectations (PACE) report found that only about 15% of all millennials surveyed are currently work with a financial advisor. The top reason millennials don't have a financial advisor: 65% say they don't have enough personal assets to warrant one. This provides a great opportunity for banking providers to capture the millennial market with targeted education and advisory services.
Financial advisory as a carrot
By identifying their financial challenges and helping them set the financial goals they see as important, banking providers can provide the advice and information millennials need to make smart financial choices and decisions. Offering free financial education—such as a complimentary advisory session with every new account opening—is one way to build long-term relationships with millennials.
Jumpstart your day in a matter of seconds with quick snapshots of industry trends and leading perspectives delivered straight to you. Sign up for RISE here.
Tags: Consumer Segments, Investments
Let's Talk
Together, we can work to solve your business goals. Please provide your email address below and a representative will reach out to you soon.