Fintech Insights
What Difference Three Decades Make: The Evolution of Direct Banks

What Difference Three Decades Make: The Evolution of Direct Banks
February 18, 2019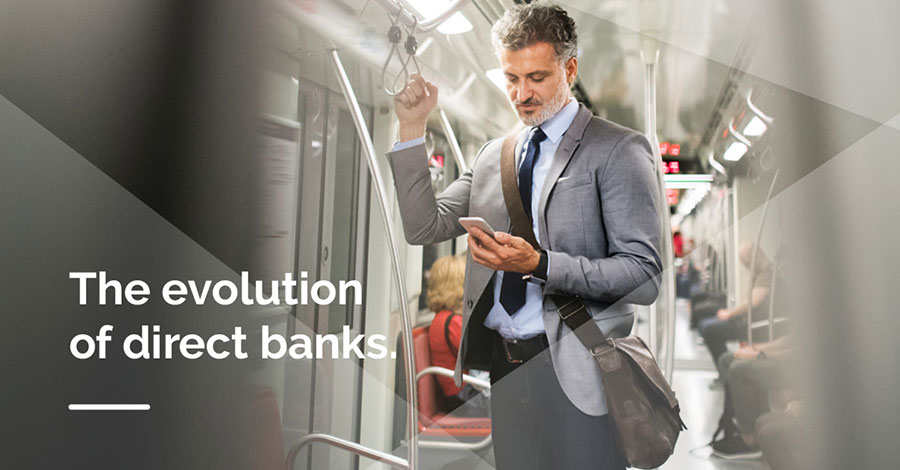 The digital capabilities, customer experience and technology sophistication direct banks offer has changed significantly since the first iteration of direct banking—a telephone banking model that allowed customers to bank from home, outside of traditional banking hours--was introduced in the late 1980s. Yet, the same on-demand convenience that helped direct banks rise in popularity has maintained this banking model's relevance in financial services for three decades (and counting).
We're now seeing the savviest financial institutions evolve the direct bank model further forward, beyond the traditional focus on a deposit relationship. An increasing number of incumbent banks are launching direct banks with expanded offerings that include transactional accounts and customer experiences. This offers several benefits, including the ability to:
Demonstrate digital and operational excellence. FIS' 2018 Performing Against Customer Expectations (PACE) report revealed that 72 percent of all bank interactions are now digital. Research from PwC indicates that 46 percent of banking customers use only digital channels. Financial institutions that leverage the technology advantage direct banks offer can attract digital-first customers and prove their ability to deliver a modernized, frictionless experience--regardless of the legacy platform on which their primary institution might rely.
Build on existing customer trust. Once the incumbent has used its direct bank to convince customers of its streamlined capabilities, it uses the customer trust and engagement it has established to offer contextually relevant services, products and experiences. In turn, this insights-driven approach yields deeper, richer, more profitable and more engaged customer relationships.
Leverage changing customer relationships with direct banks. Think direct banks are fighting an uphill battle for share of household wallet based on data like the recent research by J.D. Power which said just 43 percent of direct bank customers consider it their primary banking relationship? Consider how far direct banks have come in a short time: In 2006, only 4 percent of primary bank relationships were with a direct bank, according to Kantar TNS. To have nearly half of all customers say their direct bank is their primary bank just thirteen years later speaks volumes about the future role direct banks will play in financial services.
Craft the desired market perception. Incumbents who are using this deeper direct bank model are solidifying their position to compete against challengers and neo-banks, while at the same time, redefining their market presence parallel to their traditional business.
To see the many way other ways direct banks have evolved since the branch-less concept first came to market and learn the new market opportunities direct banks present for incumbents, challengers and neobanks, read the full "Evolution of the Direct Bank" infographic.
Jumpstart your day in a matter of seconds with quick snapshots of industry trends and leading perspectives delivered straight to you. Sign up for RISE here.
Tags: Digital Innovation, Investments, Technology
Let's Talk
Together, we can work to solve your business goals. Please provide your email address below and a representative will reach out to you soon.