Fintech Insights
Why Being Experience-Obsessed Is Vital for Banks and Financial Institutions

Spencer Jones, Senior Vice President, FIS Enterprise Product Office
May 27, 2019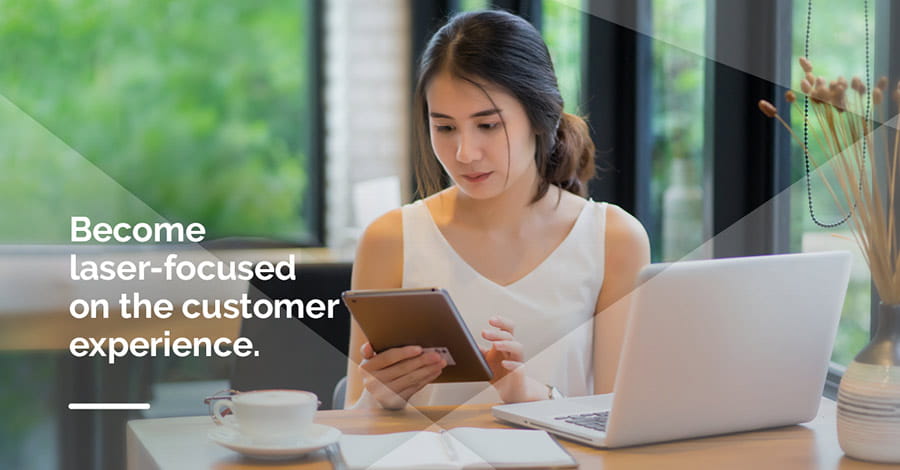 The early days of digital, when focus was simply on providing digital channels for customers, are long gone. Today's customers want personalized interactions, simplified banking and access to their accounts through digital technology. Our 2019 Performance Against Customer Expectations (PACE) report found that 97% of consumers say a "smooth", easy customer experience is important in choosing a bank. It's less about where it's being presented – laptop, phone, tablet – and more about the experience within those channels.
Experience drives better engagement, market share and retention and is the one metric that rules all the KPIs. It's also often the deciding factor when it comes to banking. Digital disruptors have changed how businesses operate. Companies like Amazon have shaped the way we now conduct business and those experiences. Leveraging new and emerging technologies, they've invested heavily in making every consumer experience fast, easy and personalized.
As digital continues to drive customer expectations, banks and financial institutions (FIs) need to start shifting the way they think about products and solutions. In the past, solutions were built process-driven; however, in today's digital banking world, products and solutions need to be experience-driven.
When it comes to strategy, start thinking horizontally
Everything begins and ends with experience and banking is no different. The challenge often lies in the fact that the banking industry is faced with the complexities of having multiple channels and entry points. Banks must shift their focus from vertical thinking to horizontal thinking. They must shift from thinking about products and solutions (in silos) and rather how they can provide a simplified experience across channels.
To accomplish this, banks and financial institutions must focus on the customer experience and leverage customer insights to build engagement.
Shifting focus to this concept of a horizontal strategy encompasses understanding what customers want and like, using data analytics based on established systems of engagement and simplifying those experiences. Plenty of banks have invested in the emerging art of data analytics, but most have leveraged those investments within channel silos. This often compounds the problem. The winners are the banks that have successfully combined information-rich data sources with advanced analytics, gaining valuable insights into their customer behaviors, preferences and life events. The target is to gain a complete picture of their clients and segments to be better equipped to offer new products, improve margins and reduce attrition.
A customer-centric view
Customers want to interact with their bank via their channel of choice, with little or no change in the service level. As mobile technology continues to impact how customers engage with their financial provider, and disruptors continue to redefine how financial providers serve customers, touchpoints become increasingly unimportant.
A well-calibrated strategy leverages customer data and insights and empowers banks to deliver highly targeted advice, products, and services to consumers across self-service and assisted channels.
Jumpstart your day in a matter of seconds with quick snapshots of industry trends and leading perspectives delivered straight to you. Sign up for RISE here.
Tags: Digital Innovation, Technology, Investments
Let's Talk
Together, we can work to solve your business goals. Please provide your email address below and a representative will reach out to you soon.