Fintech Insights
Managed services: Driving growth
Tara Winters | Global Head of Capital Markets Managed Services, FIS
December 14, 2020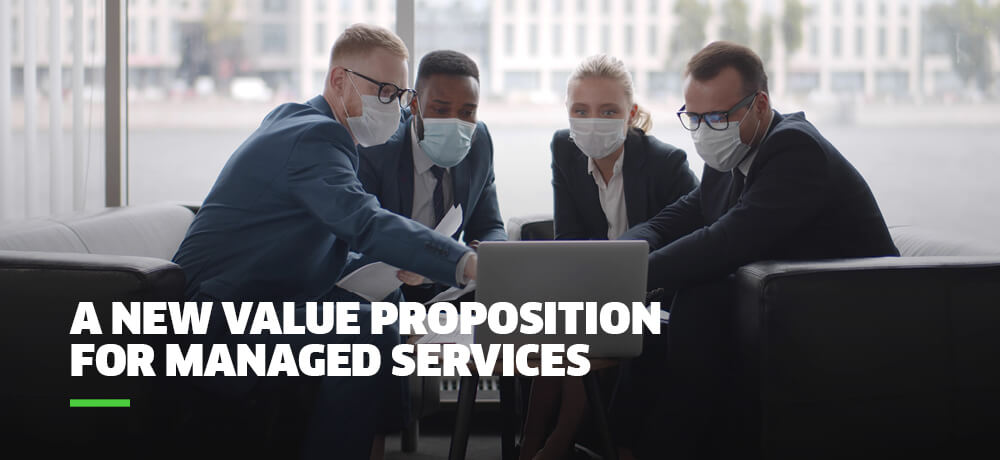 I've talked before about the way that the cloud, for instance, lets you leave business as usual functions to a partner to run for you. If you don't have to worry about back-office or data center operations, for example, you can free up your team to build new services, solutions and products for your clients.
But the Readiness research made me think about it in another way. When we asked why firms are outsourcing, we saw some familiar answers, including operational resilience, cost control and scale. But I was a little surprised to see that the most popular answer – chosen by 44 percent of respondents – is to increase their speed to market with new products.
When I thought about it though, it actually makes a lot of sense. Because when you have a cloud or managed services partner, you don't have to build out the infrastructure and processing capabilities for new products. You can tap into what your partner has readily available – and proven to work. And you can focus your energy on strategy and executing plans to scale the business while trusting your managed services partner to be able to securely support your growth
For example, say you want to target a new market. You've developed the strategy and built the GTM and execution plan. But how are you going to operate the business and support your needs in the new market? What software application will you run it on? How will you run it? How much infrastructure will you need to cope with peak periods? Do you have knowledgeable teams in place?
With the help of a managed services provider, you can leverage cloud capabilities and professional services to get up and running, relying on their expertise to manage the new operations. And you can also rely on your partner's capability to pick up business as usual functions like the additional client reporting and back-office accounting that the new product will generate.
New opportunities for outsourcing
In fact, more and more firms plan to outsource client reporting. Forty-five percent of executives say they are interested in using Business Process as a Service for client reporting. Of course, client reporting is traditionally an internal function. But today you can outsource elements such as production, distribution and publishing without losing the connection to the client. Reporting is no longer a differentiator; your digital presence, how you communicate with your clients, and the direct client interaction are how you can provide real value.
And that's really the whole story of managed services in a nutshell. Hand off what isn't differentiating, optimizing your costs, but continually consider how new technology can be used to add to your top line.
Let's Talk
Together, we can work to solve your business goals. Please provide your email address below and a representative will reach out to you soon.