Fintech Insights
Finding missed opportunities in corporate payments
Luc Belpaire | Sales Solution Manager, FIS
December 16, 2019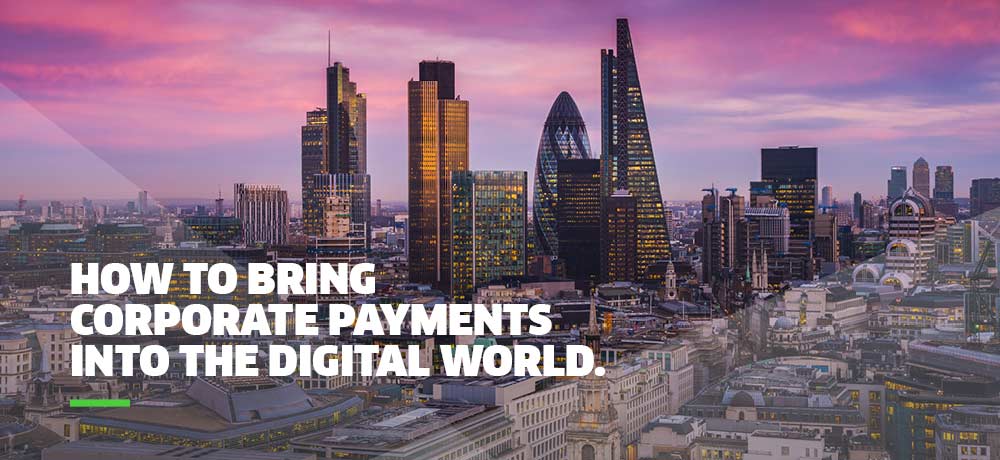 In the age of digital, treasurers and finance managers have unprecedented opportunities to modernize corporate payments and bank connectivity.
Our 2019 Corporate Payments and Bank Connectivity Report found corporations are increasingly adopting digital capabilities and payment factory and bank integration solutions to make their payments future-ready. Yet, many corporations still haven't adopted these capabilities, leaving them struggling with fundamental aspects of payment processes.
Here's a snapshot of the report's key findings:
While two-thirds say fraud-risk is a top driver, less than one-half invest in a payment factory to reduce fraud.
Payments are more complicated than ever: 48 percent of corporations manage more than 100 bank accounts, and 14 percent issue invoices to 10,000 or more suppliers.
Corporations are trying to simplify payments, and they've seen a limited pay off. More than 70 percent have improved visibility of cash, for instance. However, only about half have reduced costs.
Corporations recognize the impact of developments such as SWIFT gpi and real-time payments. Yet many aren't ready to take advantage: 59 percent have no plans to adopt real-time payments in the next 18 months.
Adoption of transformative technologies is also low; only 10 percent of companies are using a payment factory to originate and deliver payments to banks, and just 13 percent are using one to convert formats to ISO 20022. Yet 60 percent of those that are using a payment factory achieved an ROI in two years or less, and 65 percent achieved an ROI of over $100K.
To learn more about how to bring corporate payments into the digital world, read the full report here.
Let's Talk
Together, we can work to solve your business goals. Please provide your email address below and a representative will reach out to you soon.