Fintech Insights
Are you ready to serve investors in the marketplace of the future?
Melissa Cullen I Senior Vice President I Wealth & Retirement, FIS
November 09, 2020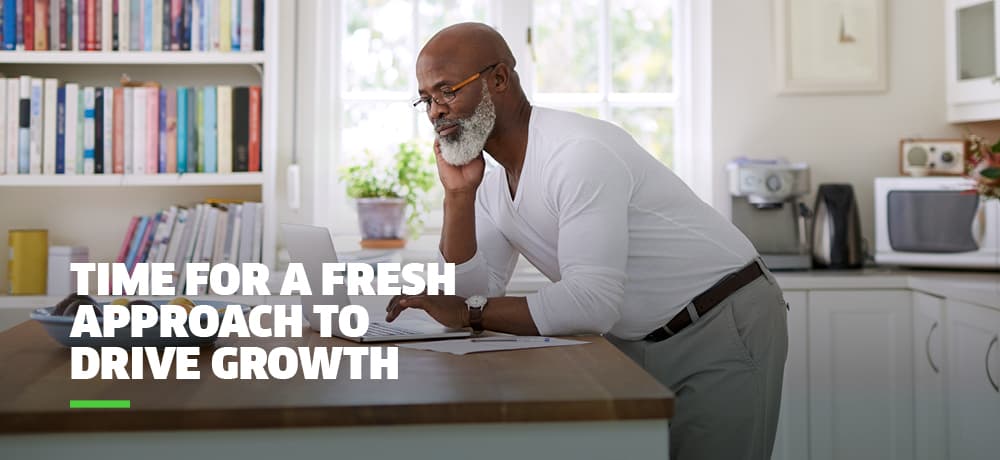 "The greatest danger in times of turbulence is not the turbulence – it is to act with yesterday's logic."
- Peter Drucker, Management Consultant and Author
To say the world is changing fast is an understatement. Changing consumer demographics and preferences have many industries focused on how to provide a more personalized experience to maximize growth potential. The retirement industry is no different – plan participants demand the same experience that they have become accustomed to from big tech and retail providers. But that's not the only change happening in retirement. Investment product offerings and strategies are also shifting with the rise of new managed account options, IRAs, and a growing stable of ESG funds. New regulations are being introduced at a quickened pace, such as Reg BI and the SECURE and CARES Acts, forcing plan providers to pivot and adapt quickly to meet participants' needs. Plan sponsors are exploring new options such as multi-employer plans (MEPs) and pooled-employer plans (PEPs), creating potential complexity for retirement plan providers.
The future of work is also shifting in the wake of COVID-19, forcing plan sponsors to consider new ways to attract and retain talent with new programs and offerings, leaning on plan providers to help them achieve this engagement in a cost-effective way. This massive upheaval is necessitating retirement plan providers to re-think their business models to identify new growth opportunities.
From plan "participants" to "investors"
Banking is often seen as the primary avenue to engage with a potential investor because a bank operates across a consumer's financial lifecycle and journey. However, for most individuals, their first engagement with investing is their 401(k) plan. This uniquely positions the retirement plan provider to help investors better secure their financial future. Expanding the opportunities retirement providers can bring to the broad spectrum of individuals that invest in their plans must start with changing the way we think, and talk, about members of a plan. An initial step is to simply change our taxonomy from plan "participants" to "investors". While this may seem like an oversimplification, referring to consumers as plan participants is a one-dimensional point of view especially when considering that individuals (investors) are not only employees of a certain company and their retirement plan isn't their only financial goal.
Opportunity awaits
In an article from CNBC, which includes data from FIS, April 2020 saw a 200% jump in new mobile banking registrations, while mobile banking rose 85 percent. The spike resulted from many bank branches closing due to the pandemic lockdown, as well as Americans checking their accounts repeatedly for their stimulus payout. In a recent survey by Fintech company Novantas, only 40 percent said they expect to return to branches post-COVID, indicating the shift to online is likely here to stay. FIS research indicates that pre-COVID, the millennial demographic alone used their bank's app 22 times a month, and 40 percent used non-bank financial providers regularly such as Zelle, Venmo, Mint and Betterment. Just think about the opportunities retirement plan providers could serve up to their plan sponsors and their own business if investors were on their app two times a week, never mind almost daily.
Retirement plan providers need to focus on driving investor engagement and doing so requires a shift to viewing individuals as investors, rather than plan participants. This allows providers to create the new products and solutions, whether proprietary or through partnerships, that investors demand — helping providers generate additional revenue, and better positioning investors to achieve their retirement objectives.
Change creates change
Where and how financial services buying decisions take place will continue to change and may look more like the digital marketplaces or exchanges dominating retail experiences. Financial providers are already looking over their shoulder at big tech like Google, Amazon, Facebook and Apple, trying to figure out if they're a competitor or a potential distribution partner. We're seeing the very early days of it now. Google is partnering with banks and credit unions and investing in digital advice and Amazon is systematically unbundling the bank, one offering at a time with its payment, lending and business services. While retirement may be at the tail-end, that's where the industry is heading. Will you be ready to serve your investors in the marketplace of the future?
It's time to move away from yesterday's logic and to think differently about your business model and who your customers are that represent your greatest opportunity to succeed.
Let's Talk
Together, we can work to solve your business goals. Please provide your email address below and a representative will reach out to you soon.