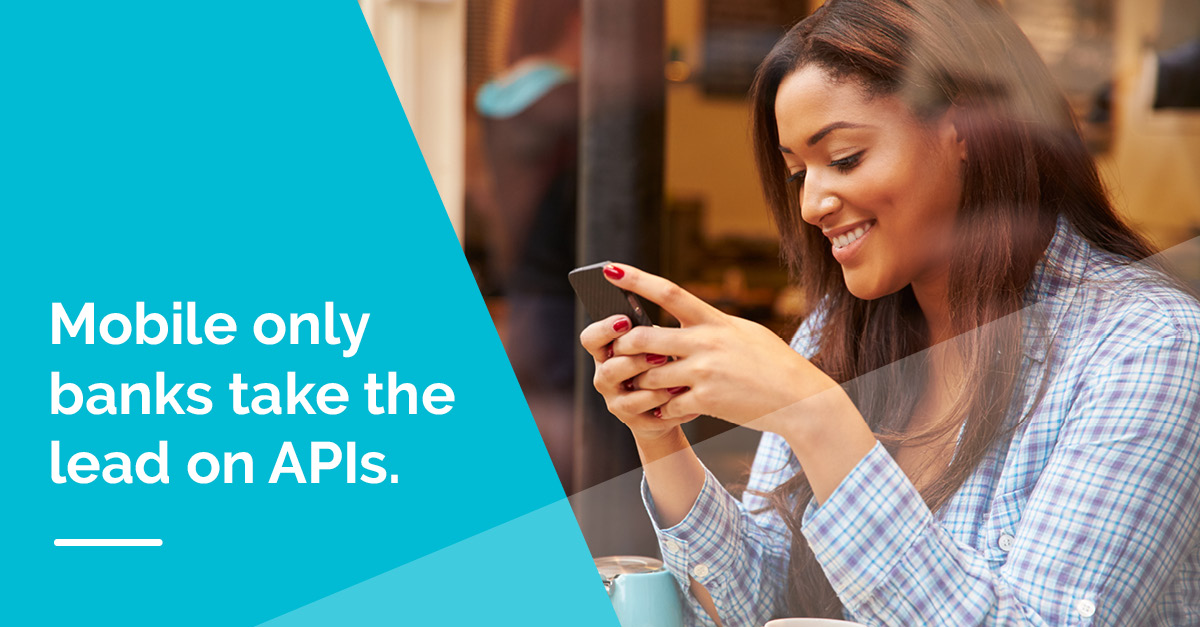 Recently, FIS published its UK-specific 2018 Performance Against Customer Expectations (PACE) study, showing that digital-first challenger banks and mobile only banks are handily outperforming other banks, with a 3.2 (out of 4) satisfaction rating among UK consumers. In the U.S., mobile only banks were second only to credit unions in consumer satisfaction with a 3.3 rating.
The disruptive force of these newer banking providers is likely inspiring much of the "digital transformation" underway at established institutions in the U.S. and UK. However, if the forthcoming results from FIS' first-ever surveys of banking executives in both regions is any indication, mobile only banks may be about to pull further away.
Why? Because executives in both regions and at almost every bank type—from the top 50 global banks to U.S. community banks to UK regional banks—rank Open APIs at or near the bottom of 11 investment priorities (dead-last at 9% in the U.S.; only slightly better at 11% in the UK). Executives at mobile only banks, however, put Open APIs as their #2 priority behind only payments modernization initiatives, which it should be noted is #1 for nearly all banks types in both regions.
"Having the digital platform as the only means to interact with clients, mobile only banks have clearly embraced the value of integration via Open APIs to drive customer satisfaction and growth," says Amit Aggarwal, director of IBS Open APIs and Integration at FIS. "Traditional banks have an immediate opportunity to expand their thinking of how to enrich the customer experience and enhance internal processes. Utilizing the power of integration via Open APIs should be a first step in improving the overall banking experience, for customers as well as internally."
Tags: Investments, Consumer Segments, Technology
Hablemos
Juntos, podemos trabajar para resolver sus objetivos comerciales. Proporcione su dirección de correo electrónico a continuación y un representante se comunicará con usted pronto.