Fintech Insights
Inviting innovation: FIS FinTech Accelerator helps advance a world of opportunities
December 21, 2020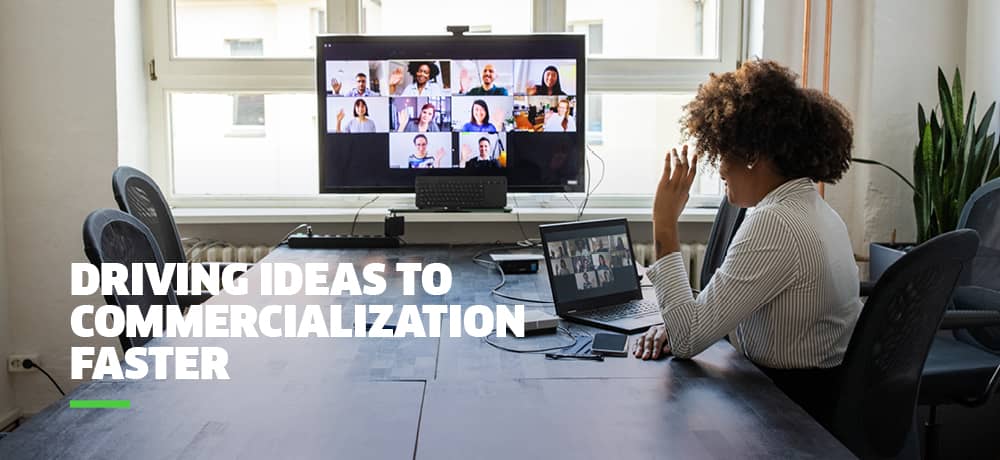 Opportunity may come knocking, but with innovation leading the way, opportunity is bound to keep finding the door again and again. It's why FIS, the largest global fintech, has been inviting the boldest and brightest innovators through its doors with a program that's been advancing the way the world pays, banks and invests year after year.
The FIS FinTech Accelerator program, in partnership with The Venture Center, identifies and fosters innovative startups with high-potential technologies. Each year, 10 companies are selected to participate in the world-renown, twelve-week program and are awarded a $75,000 investment from FIS upon completion.
Helping these promising companies accelerate their technologies from conception to commercialization is the goal, explains FIS Innovation Leader Chris Barry.
"In the world of fintech, you're only as good as your next product," he says. "At FIS, we're always looking for tomorrow's technologies – the ones that will deliver the next level of competitive advantage for our customers."
This year's cohort, the program's fifth, was a fleet of emerging technology companies from around the world: Istanbul and Singapore to India and New York. Together with FIS business leaders and product experts, they are advancing digital platforms and contactless commerce, leveraging technologies from biometrics to no-code development and real-time data.
The success of the FinTech Accelerator program is measured by the successes of its graduates who often go on to secure additional capital funding, win industry distinction and, in some cases, form partnerships with FIS to bring their solutions to market. Such was the case for two award-winning 2020 cohorts, TrustStamp and Sequretek.
TrustStamp takes biometric and other identifying data from any source and irreversibly transforms it into an anonymized token to nable secure authentication. And Sequretek's cyberthreat management system uses artificial intelligence and machine learning-driven technologies to help simplify and consolidate the security landscape.
Since its inception, 70 early-stage companies like TrustStamp and Sequretek have participated in the FIS FinTech Accelerator program. Of these, 90 percent are either still active or have been acquired. Collectively, their average capital raise is more than $3 million per company.
"Innovation isn't just about having the smartest technology pioneers on the payroll – although we do, obviously," Barry adds. "It's also about exploring, collaborating and partnering as widely as possible to deliver solutions that create competitive advantage."
Whether you're the world's largest fintech or just starting out to change the fintech world, there's a clear advantage to having innovation on your side. Do you have or know about an innovative solution that can help advance the way people pay, bank and invest? Interested in becoming a 2021 FinTech Accelerator cohort?
We invite you to learn more and contact us at fisglobal.com/fis-fintech-accelerator.
Hablemos
Juntos, podemos trabajar para resolver sus objetivos comerciales. Proporcione su dirección de correo electrónico a continuación y un representante se comunicará con usted pronto.