Fintech Insights
Cryptocurrency: A light at the end of the tunnel
John Omahen | SVP Product Management, FIS
December 06, 2021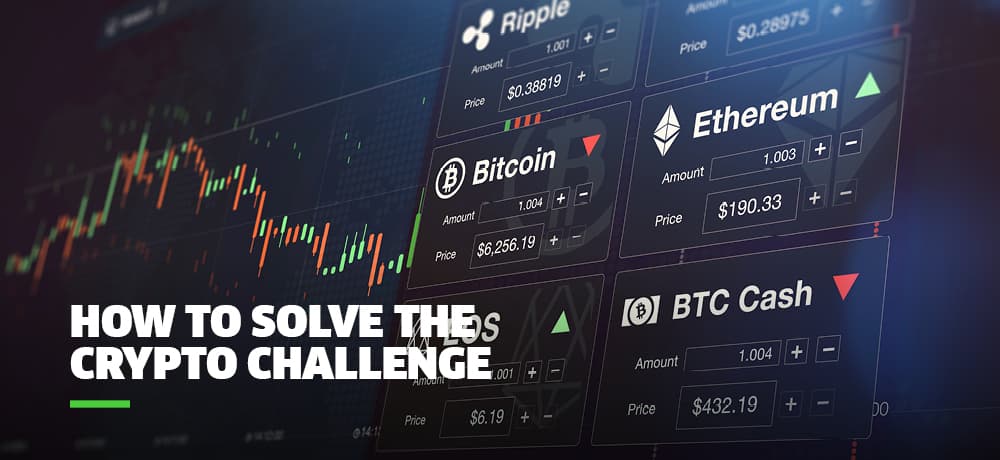 It's been a grim decade for the middle and back office. Constrained by thin margins and small budgets, most firms have found it difficult to prioritize significant modernization to their operations. Yes, pure cost reduction plays like offshoring, centralization of functions or consolidation across teams and systems created some savings. But firms have struggled to reinvest that into major upgrades, new technology and the overall technical debt carried by their aging infrastructure. That's about to change – and it's all thanks to the rapidly evolving world of cryptocurrencies and DeFI (decentralized finance).
A recent survey found that 49% of millennials already hold some form of crypto currency. With this crypto savvy group poised as the beneficiary of the largest inter-generational transfer of wealth in history, it's clear that the demand will only increase in the years to come. And while retail demand has been growing for years, institutional flows are now starting to join the party as service providers, fintechs and regulatory rules are making it easier for them to access the market.
With trading fees on spot crypto typically at 2-3% and crypto staking yields paying far above traditional interest rates, there is clearly money to be made for firms that can meet this growing demand.
In fact, when we surveyed attendees of our recent webinar with SmartBrief, "New Markets and the Changing Derivatives Game," we discovered that 64% need to support crypto asset operations within the next six months, with another third targeting the next one to two years.
But crypto is a complex asset class. And beyond that, there are challenges around custody, regulation and technology, each of which are evolving in real time. Add a lack of standardization and you're staring at a big barrier to entry.
Our poll reflected this. Nearly half of attendees said regulatory concerns are the biggest obstacle, while a quarter cited infrastructure constraints and the remainder worry about volatility and risk. And they're almost evenly split about whether operations capacity, technology capacity or product/instrument complexity was their biggest challenge to supporting these products at scale.
How do you solve that? It will take both new technologies and new partnerships to engage with the crypto market. That's the only way to bridge the gaps in your existing infrastructure, satisfy regulators, make crypto economically viable and meet this investor demand. But as you develop your strategy, remember – investors want a unified and standard experience for all of their financial products, including crypto.
Crypto is too expensive and complex a challenge to solve alone. That's why we're investing in our technology and managed services, upgrades to core systems, and modernized APIs. Crypto is hard. Let FIS make it easy.
Hablemos
Juntos, podemos trabajar para resolver sus objetivos comerciales. Proporcione su dirección de correo electrónico a continuación y un representante se comunicará con usted pronto.