Fintech Insights
The cryptocurrency opportunity
Maria Schuld | Division Executive FIS Americas Banking Solutions
May 10, 2021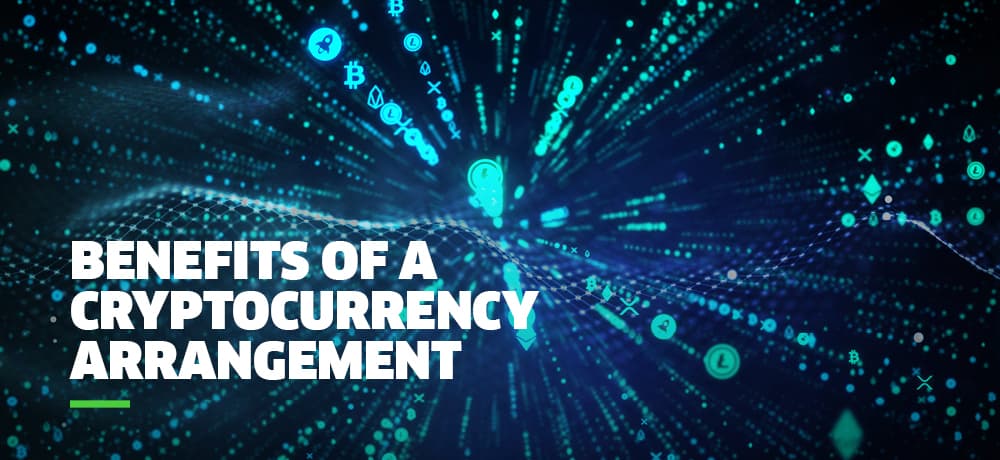 Recent headlines give an indication of the interest and increasing acceptance of cryptocurrency by financial institutions. Consider:
Quontic Bank launches bitcoin rewards checking with help from NYDIG, American Banker December 2020
Northern Trust, Fidelity join small club managing crypto assets, American Banker December 2020
BNY Mellon to accept bitcoin, American Banker February 2021
The Coming Bank-Bitcoin Boom: Americans Want Cryptocurrency From Their Banks, Forbes April 2021
What is this opportunity that these organizations are grasping? Some context to this broad topic is appropriate.
What is cryptocurrency?
Cryptocurrency is digital money. This means there's no physical coin or bill — it's all online. Cryptocurrency is stored in a "digital wallet," either online, on your computer, or on other hardware. Bitcoin, the largest of the trading cryptocurrencies by market capitalization, is a type of cryptocurrency. It is not backed by any country's central bank or government. Bitcoins can be traded for goods or services with vendors who accept Bitcoins as payment.
A new type of partnership
Fintechs like FIS are exploring partnerships to provide buying and selling services for the cryptocurrency Bitcoin (BTC). Our goal is to provide financial institution clients with the ability to offer this type of transaction support to their customers. Financial institutions can leverage their role as a trusted adviser to their retail and business customers.
With a cryptocurrency offering relationship, our client banks can offer their end customers the ability to buy, sell or hold cryptocurrency – with future offerings that will focus on cards and rewards. Recent research from Cornerstone indicates banks have a significant opportunity to provide BTC transactions.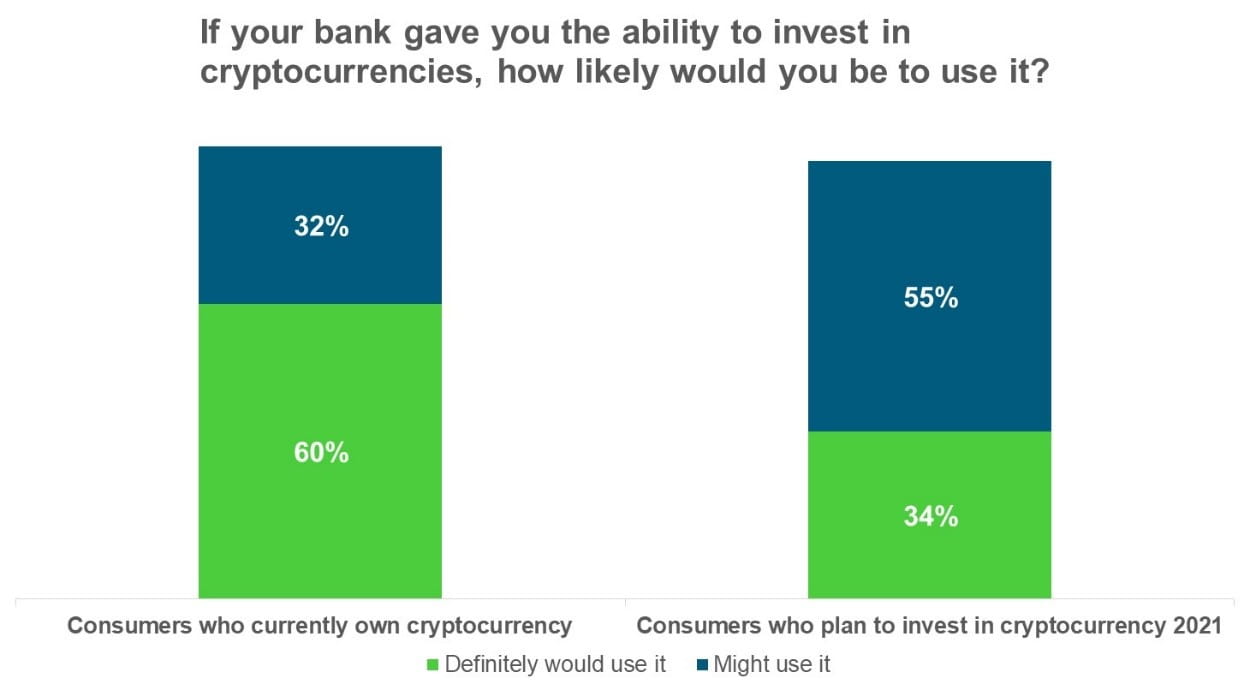 How could it work?
Bank customers could be able to purchase cryptocurrency through a cryptocurrency partner funding those purchases from funds in the bank customers' bank accounts. Your core technology partner should provide pre-built integration for conducting buy, sell or hold transactions between the banking ecosystems and the BTC partner.
Why do customers care?
Bitcoin use and valuation grows as companies and individuals seek hedges against potential currency devaluation. Banks can thus help address this market need by leveraging their relationships to support cryptocurrency transactions.
Benefits of a cryptocurrency arrangement for financial institutions include:
Positioning the bank as a leading-edge currency provider with limited investment and risk
Providing the ability to serve a tech-savvy customer demographic, leading to additional growth
Creating the potential to increase fee income
Retaining customers considering new payment alternatives
Our next step
FIS is working on finalizing a new partnership while also planning any needed integration to launch Cryptocurrency Services this year. More information will follow as our plans come together.
Hablemos
Juntos, podemos trabajar para resolver sus objetivos comerciales. Proporcione su dirección de correo electrónico a continuación y un representante se comunicará con usted pronto.