Fintech Insights
Data management operations belong in the cloud – for four reasons.
Prenisha Pillay | GTM Strategy, Commercial Development Office, Asset Management and Alternatives, FIS
February 16, 2021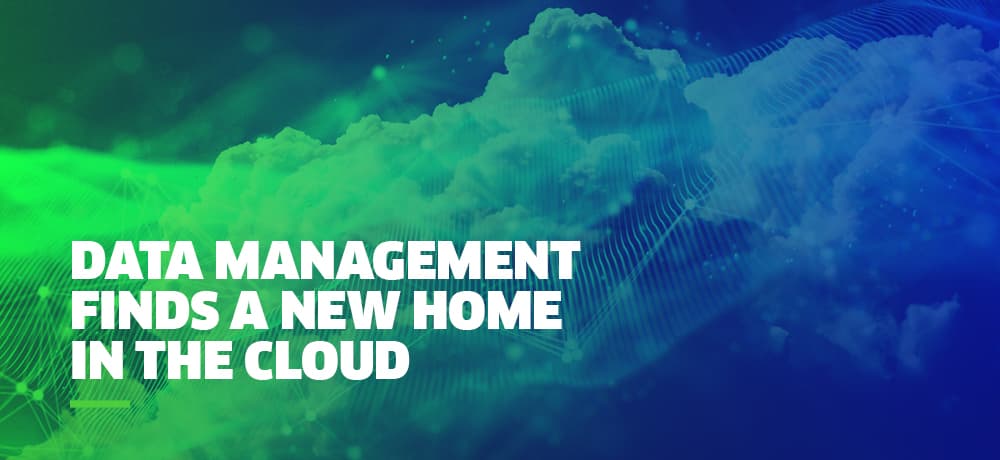 For the capital markets industry, data is the foundation of every business decision and operational or regulatory report. But whether you're managing corporate actions, reconciliation, pricing or securities master data, manual processes and fragmented desktop systems make data much harder to aggregate, validate, access and action. It's time to find your data management operations a modern new home, and the cloud is the best place to build it.
With so many staff working remotely, the pandemic has made it all the more urgent to move away from spreadsheets, paper and on-premise platforms – and investment in the cloud is growing fast. In September 2020, 46% of capital markets firms said they were making greater use of managed services and the cloud, up from 43% just three months earlier.1
But there's more to the cloud than supporting home workers. In 2021, the ongoing pressures of the pandemic and increased volatility in the market are making it even more important for organizations to improve efficiency and lower their costs by streamlining their operations. Managed services for data processes like reconciliation and corporate actions can help firms do just that, by automating repetitive manual tasks and even performing business processes on their behalf.
The cloud is the great enabler of this modern operating model. Here are four key reasons why your data management systems belong in a managed cloud service:
Scalability One of the biggest challenges facing capital markets firms is the need to manage increasing data volumes from an ever-expanding range of sources. The cloud's efficiency meets this demand head on by allowing you to automatically scale to whatever level of support you need and easily handle sudden spikes in volume.
Less cost and risk With highly secure, fully managed cloud services, you will not only eliminate capital expenditure on infrastructure and hardware depreciation, but also lighten the workload of your internal IT team. So, you can free up resources and budget, and transition technology risks to the managed cloud service provider.
Resilience Most cloud services maintain an uptime of 99.9%, with rapid disaster recovery as standard. Because you can access the cloud over the internet, you don't need to rely on getting to a particular physical location. For authorized users, data management systems can be available from anywhere, at any time.
Reach The cloud makes it easier to deliver services in the region required by your customers. Business with data sovereignty issues and restricted security protocols will work well within a private cloud environment, as it is designed to meet the individual data and regulatory requirements of organizations.
Ultimately, with cloud-based managed services, organizations can future-proof their data operations against a rising range of challenges and put themselves in a stronger position to support growth. Isn't it time you considered a move to the cloud?
1 FIS, Rebuilding for Resilience – The 2020 FIS Readiness Report, 2020
Hablemos
Juntos, podemos trabajar para resolver sus objetivos comerciales. Proporcione su dirección de correo electrónico a continuación y un representante se comunicará con usted pronto.