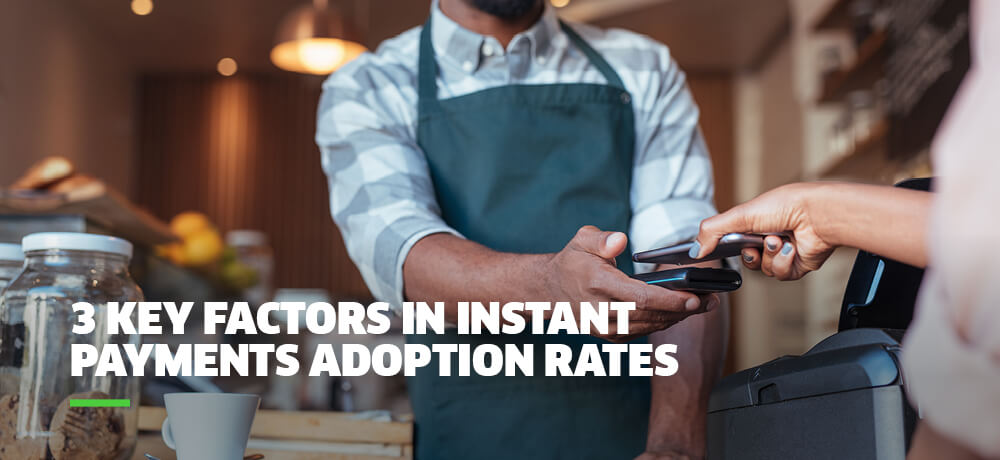 The FIS Flavors of Fast 2020 report revealed that nearly 60 countries in the world, have live faster payment schemes, and we continue to see impressive growth when we examine the performance of five key regions around the world this year. India, for example, has seen 66% growth in daily transaction volumes. In Europe, 8% of credit transfers now travel over SCT Inst. In the United Kingdom, which is a mature market, there's 13% annual growth. The United States saw 44% growth per annum in value—but that still reflects a relatively small portion of all the payments that are made in the U.S. In turn, the prevalence of instant payments trickles into the retail and corporate markets, too.
But what factors cause the difference in instant payments adoption rates?
When we see the regions that have truly embraced real-time payments as part of their ecosystem, three commonalities typically emerge:
The real-time infrastructure was not intended to be just another way of paying. It was intended to replace legacy rails.
The region's payments ecosystem, including banks, corporates and consumer needs are all well-aligned with the real-time infrastructure.
The price is right. In some markets, real-time payments are charged a premium. In others, there's no financial impact to use them.
Similarly, corporates' use of real-time payments still lags significantly compared to retail. Despite that there are so many use cases that could transform liquidity, payment certainty, costs and efficiency for corporates, one FIS survey revealed that while one-third of corporates are currently running an instant payments proof of concept or have already implemented instant payments, two-thirds haven't yet taken real action. But, expect this year to mark a key turning point in real-time payments use, particularly with the European Payments Initiative (EPI), which aims to be the new unified payment standard across the region, and the increasing use of request to pay (R2P) in business to consumer, business to business and even peer to peer transactions around the globe.
Click here to see an infographic detailing how real-time payments performed in five regions around the world so far, and learn more about how FIS can help your own enterprise payments evolve.
Hablemos
Juntos, podemos trabajar para resolver sus objetivos comerciales. Proporcione su dirección de correo electrónico a continuación y un representante se comunicará con usted pronto.