Fintech Insights
What central bank digital currencies mean for the future of payments
Raja Gopalakrishnan | EVP - Global Real-Time Payments, FIS
June 22, 2020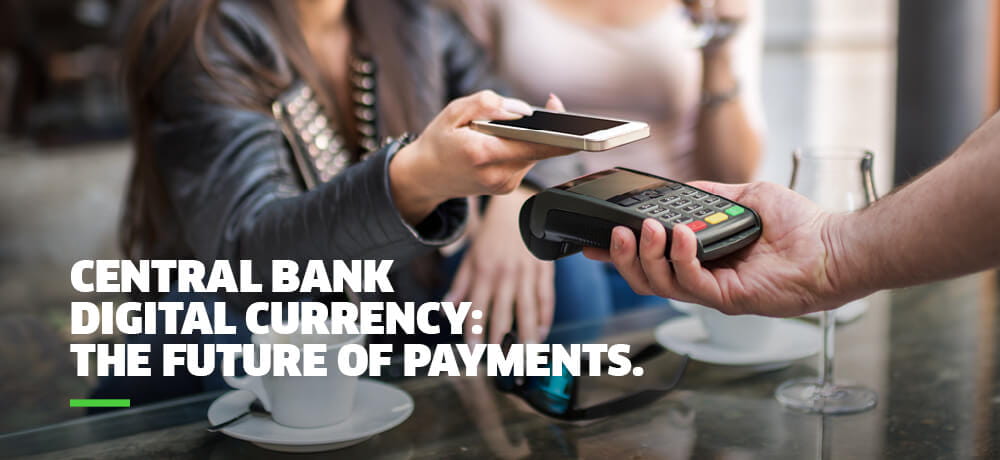 Over the last year, the notion of central bank digital currencies (CBDC) and the role they could play in the financial services ecosystem has been widely discussed around the world. In fact, in a recent survey conducted by the Bank for International Settlements, 80 percent of the central bank respondents surveyed said they are currently working on CBDCs. While we at FIS believe that some key questions about CBDC must still be answered before it becomes reality, we do recommend that global financial institutions have CBDC on their radar. Here are just a few of the reasons why.
Increased visibility. Unlike blockchain-driven cryptocurrency, CBDC keeps banks at the heart of every CBDC transaction. This enhances financial activity monitoring and traceability, compared to cryptocurrencies and cash.
Reduced fraud. The introduction of CBDC could potentially reduce the number of financial crime incidents with which banks must contend, while also mitigating counterfeiting and tax evasion attempts. This will become particularly important as the payments system continually expands and evolves with traditional providers and new entrants.
Lower costs. Because CBDC could be a payment instrument that co-exists with others, it may deliver practical benefits like lower printing costs and increased efficiency compared to payment tools like checks. Depending on the region, it could also abolish some payment types (like cash) entirely.
To read the full article I recently published about CBDC at Finextra, click here.
Hablemos
Juntos, podemos trabajar para resolver sus objetivos comerciales. Proporcione su dirección de correo electrónico a continuación y un representante se comunicará con usted pronto.