Fintech Insights
The two paths to resiliency during COVID-19
Tony Warren | Senior Vice President, Strategic Innovation Executive, FIS
October 19, 2020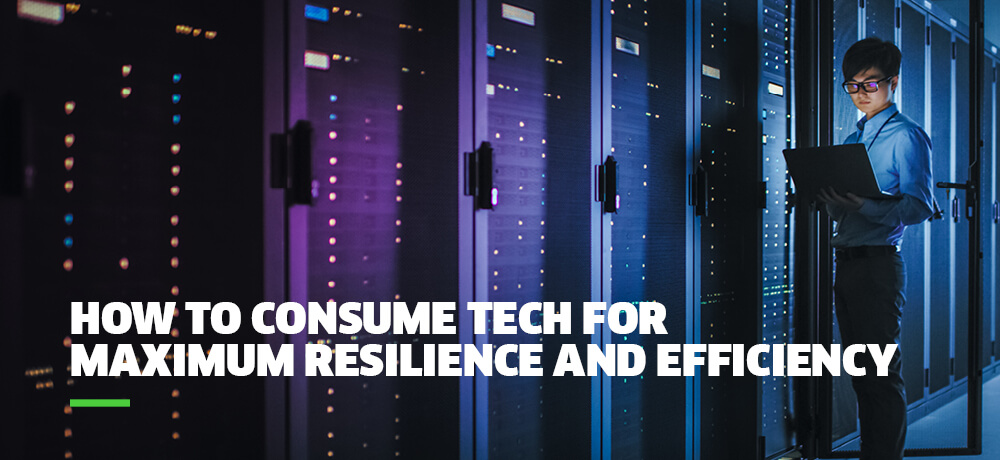 The COVID-19 pandemic has been the ultimate test of resilience for capital markets firms. From remote working environments to radical spikes in volumes, it has forced a reckoning for every business.
As we move from the immediate relief phase into response and now rebuilding, our team took a closer look at the impact on capital markets firms' strategies. Our 2020 Readiness research, which surveyed 250 executives around the world, reveals that the pandemic has accelerated investment in a new operating model.
Many firms were already on the right path with the transformation programs they have begun – from upgrading core operations to becoming cloud-native to reinventing the front office.
But COVID-19 rang an alarm that the industry needed. At the height of the market disruption, our systems processed triple the average trading volumes and five times the average post-trade volumes for our capital markets clients.
And while executives as a whole weren't asleep at the wheel, for most firms their transformation programs were too incremental to keep pace with this level of change.
Now we can take this opportunity to solve the bigger issues that have faced the industry for years.
In practical terms, that means looking not just at software but at leveraging service providers through services such as cloud computing and Business Process as a Service (BPaaS).
Our Readiness research found that 62 percent of respondents have a greater appetite for the cloud. And 43 percent are more interested in managed services such as BPaaS.
I'm not surprised. Just look at the cloud.
First, it's efficient. You "lease" resources rather than purchasing expensive hardware that you only use at certain times of the month – or pushing huge volumes onto strained legacy systems. And the cloud's ability to automatically scale to whatever level of support you need proved its worth through this year's market volatility and shift to remote working.
Second, it's cost effective. You eliminate capital expenditure on infrastructure and hardware depreciation. And if the cloud is coupled with highly secure IT environments, you can effectively lighten the workload of internal IT – freeing up resources and budget and transitioning technology risks to your managed cloud service provider, with its knowledge of both the software application and the cloud. And on top of that, you get access to the most up-to-date and powerful technology – automatically.
Third, it's resilient. Most cloud services maintain an uptime of 99.9 percent, but rapid disaster recovery comes as standard. And you access it over the Internet rather than depending on physical locations that can become inaccessible. So, your team can get onto the applications they need anywhere at any time.
Fourth, it gives you a greater reach because you can deliver services in the region required by your clients.
Fifth, the focus of the companies like FIS on robust physical and logical controls has helped overcome historical concerns about security in the cloud. In fact, since 2015 we've been methodically modernizing our technology, investing in advanced technologies like artificial intelligence and migrating our clients to the cloud. So, our clients saw negligible impact on service levels during this year's market volatility.
Today, the majority of our clients across FIS operate in a cloud environment. And we expect to have about 80 percent of our servers running in the cloud by the end of 2021. This will make our clients more resilient and cost efficient, no matter what the future brings.
Meanwhile, firms are also seeing the value of handing over non-strategic processes to a trusted partner. This is particularly powerful in the transfer agency business, which is seeing more M&A activity, more interest in outsourcing commoditized processes, and the need for more real-time data to drive everything from a digital experience to data reservoirs.
Firms are looking for a transfer agency provider that can take them into the future with quality and tailored service models, easy access to data, and a strong financial commitment to the business.
That's why our transfer agency BPaaS offering has grown so fast. Our open accounts have more than doubled in 3 years to nearly two million. Our total accounts have more than tripled to approximately 2.9 million accounts. And our assets served have grown nearly 150 percent to approximately $250B.
So, as we start to look ahead, we need to ask a question: are we prepared for the unexpected? This could happen again. We all need to think about how we consume technology to ensure maximum resilience and efficiency. Moving to cloud and outsourcing the management of commoditized processes are not just viable options – they're fast-becoming integral for future success.
Let's Talk
Together, we can work to solve your business goals. Please provide your email address below and a representative will reach out to you soon.