Fintech Insights
Five tips for successful virtual learning experiences
Shelley Stanley | FIS Learning Solutions
April 19, 2021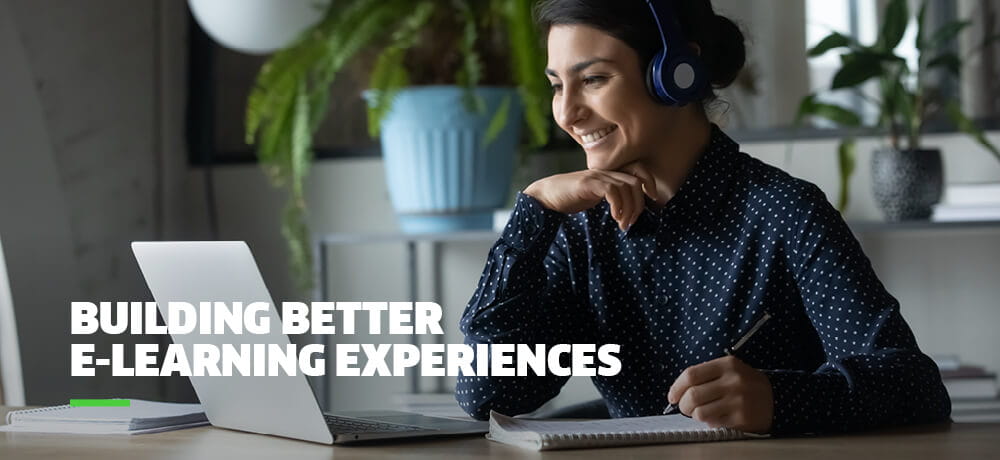 Even before the current COVID crisis, smart financial institutions sought effective approaches to training and developing their staff.
Then came 2020 and organizations radically pivoted to adjust the way they trained their employees. Projects and initiatives couldn't stop due to bankers working from home. Banking technology transformations still required fully trained employees to ensure new technology delivered on anticipated performance metrics. Financial institutions and their training partners had to quickly adopt to the new normal.
An experienced training partner can help your bank accelerate the transition to virtual learning. Working with banks of all sizes, through effort and a bit of trial and error, FIS Learning Solutions created success stories using a virtual training-only approach.
From that experience we offer the following suggestions on how to deliver meaningful learning experiences.
Ensure trainers have the right skills to deliver content virtually
Your training staff must be acutely aware of both the obvious and subtle differences between live and virtual training. The trainers themselves need specific training on how to employ the appropriate engagement methods in different virtual learning environments. At FIS Learning Solutions virtual trainers put in the work to become certified through coursework offered by the Learning and Performance Institute (LPI). This organization helps firms such as banks enhance their trainer professionals and business units to become world class learning and development leaders.
Once training professionals have developed the right skills to effectively conduct virtual training, establish a standard for peer idea sharing on virtual training best practices and do's and don'ts. Training proficiency reviews with the virtual trainers conducted on a regular basis can help them refine their techniques and address feedback from class attendees offered in their post-learning surveys.
Develop an interactive virtual training model your trainers can use to keep learners engaged
Financial Institutions considering virtual training for their employees would benefit from creating a virtual training model that actively engages learners and is the standard for all sessions delivered. This framework should contain different activities that vary with both pace and delivery method. Break out rooms, small group sessions for role playing, and mix and match games should be leveraged frequently during virtual learning. Our rule of thumb is that trainers engage with their online audience every three to five minutes.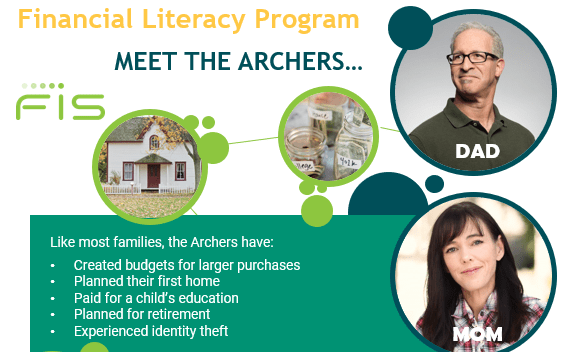 When delivering the training, it's important that the leaders use their cameras at least at the beginning, during introductions and to kick off activities. Encourage your learners to use their cameras when asking questions. To break up monotony in content delivery, training visuals should incorporate appealing and engaging graphics. Presenters must also consciously vary the pitch of their voice and pace of their speech to keep the audience on their toes.
Grow your microlearning library (or use ours)
Microlearning feeds information to learners through many short courses or modules instead of through a single long and laborious training. A banking oriented microlearning library contains a wide selection of pre-recorded courses on tasks specific to the financial services industry. These sessions are used to focus on the basic how-to's so that the virtual training can focus on more in-depth and complex topics.
FIS maintains a microlearning library with over 500 focused banking courses that provide an invaluable resource to a bank staff that may need refreshers once new technology or processes have been introduced within their organization. Microlearning has been shown to produce a 25% lift in knowledge retention rates compared to traditional, long-form methods like in-person instruction, according to LemonadeLXP.
Create a social learning model to encourage collaborative and just-in-time learning
Social learning provides a way to formalize informal learning by rewarding knowledge sharing amongst peers. This may be accomplished through peer observation and online peer forums. Within learning platforms or internal networks, chat boards and forums should be readily available for learners to interact during virtual sessions.
Experienced trainers can incorporate social learning into their classes by employing web breakout rooms to further engage and encourage learners to collaborate and problem solve amongst themselves. As an added benefit of the social learning collaboration, trainers can analyze the data shared from these learning circles to develop case studies and discussion points from actual learners' questions and issues.
Drive awareness and adoption of the training you provide and then measure the results
Getting the word out on virtual learning availability is just as import as the quality of the courses. Training staff within a bank should work with their Marketing team to launch learning awareness campaigns. Human Resource departments should include learning updates within their employee development reminders and internal communications.
Once people are aware of and taking the available training, measuring its effectiveness is key. This may be accomplished through simple surveys, readiness assessments or more complex certification programs. Training proficiency should be measured over time and applied to different segments of learners such as:
New hires
Departments engaged in technology transformation initiatives
Employees in a newly combined bank after a merger
Virtual learning properly deployed and leveraged, can help banks continue to advance efficiency with a motivated, properly trained and highly skilled work force. For more information on eLearning available from FIS, visit FIS Learning Solutions
Let's Talk
Together, we can work to solve your business goals. Please provide your email address below and a representative will reach out to you soon.