Fintech Insights
Succeeding in the new normal - Embrace the remote work culture
Jaspreet Kondal | Senior Vice President, Back Office Services
August 10, 2020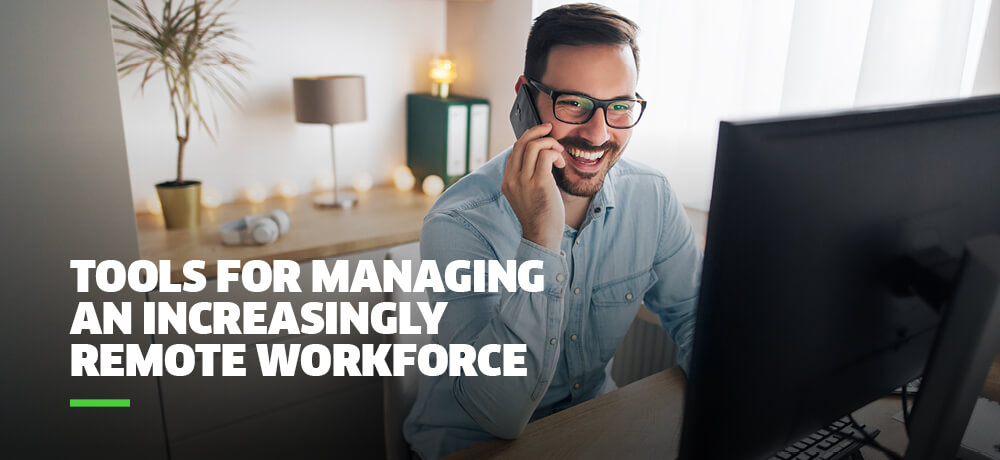 As the COVID-19 pandemic swept across the world, businesses, processes and lives have been affected. Businesses, customers, and employees have adapted to the new normal of working from home, and with a remote workforce. While some businesses were impacted more than others, almost all businesses are now focusing on how to work within the new parameters, with varying degrees of success and comfort.
This crisis has been a watershed moment for customer service operations, with contact center and back office operations evolving as more important than ever before. It took decades for the industry to establish its pre-COVID customer service practices. In the new normal, customer service leaders are struggling to respond to basic needs.
Here are some key questions that are top of mind for all contact centers, in the current scenario.
How do we manage our remote workforce?
Can we drive efficiencies in this new normal of a remote workforce?
How to ensure operational compliance in remote model?
Can we continue our journey on automation, or even supercharge it?
Businesses now face a world where employees and teams are no longer together, and there is a significant volume surge in contact center requests. Pre-COVID, no one would have thought of doing the majority of call center roles remotely, but now it is a reality across organizations. Concerns over employee productivity and efficiency, and having appropriate staffing to handle the volume, have become more pressing. Resource utilization along with office devices and software licenses management becomes a key concern, one that affects not just how efficiently your teams are working, but also how economically. Just because you are no longer working together face to face in an office setting does not mean that operational efficiencies and productivity levels should fall. The right technology can help you reach pre-COVID level performance. And, you can not only meet your pre-COVID performance but reignite continuous improvement initiatives.
What will this entail? For one, making sure that you are staffed appropriately. It is essential that you have the flexibility to scale up/down as needed for some processes or programs to deliver on your commitments to customers. It is important to be able to identify teams that are overworked and burning out as their workload has increased to meet demands, as well as any downward trend and underutilized teams, due to COVID-19. You need to have visibility into whether the policies and procedures that you have defined are being followed – are steps being missed, are some steps taking too long? Is your business appropriately utilizing the licenses and applications you have invested in? In addition, variations in speed of work as well as agent speeds, can have a significant impact on your business.
Managers must be able to manage remote workers effectively, in order to achieve business as usual in these unusual times. In a recent future of work trends post-COVID report, Gartner found that 16% of employers are increasingly turning to technology to monitor their employees. As we negotiate the shift in on-going operations from in person interactions to a virtual setup, it is essential to maintain transparency in operations, through robust employee engagement and ensuring a resilient, adaptive workforce. In order to achieve this, business leaders need to invest in the right tech to ensure that the future of work at their organizations, is protected. This includes proactive workforce intelligence tools as well as compliance and risk management tools that will provide the traceability and auditability you need to ensure business continuity and operational compliance from an information security standpoint. Having a clear line of sight into operations at the enterprise level becomes imperative for managers and leadership teams.
Maximize mind and machine orchestration with EPIC
FIS' recently launched EPIC solution helps businesses achieve all this and more. While there are solutions in the market that may offer piecemeal options, EPIC is a one-stop-shop to help you achieve operational excellence across People, Process and Technology. FIS' powerful real-time desktop analytics solution submodule - EPIC Core, allows our clients to tap into real actionable insights at the employee level, which helps them drive employee productivity and manage workload in a more efficient manner. EPIC's modular and scalable approach enables organization to deploy EPIC's additional modules – Efficiency, Intelligence, Automation, Compliance and Knowledge in a seamless manner. These modules armed with sophisticated digital technologies help organizations in enhancing efficiency, program performance, employee productivity, assets utilization, process compliance and quality at the enterprise level.
Today, more than ever before, businesses are looking for ways to become more efficient – by elimination of tasks or working faster. While every organization values operational efficiency, few have the resources to baseline, design, communicate and manage their performance-improvement initiatives by themselves. You can drive holistic operational excellence with EPIC as it allows organizations to manage and improve all the key operational excellence elements.
While the current pandemic will eventually subside, early indications suggest that the remote working model is here to stay. As per BCG, overall, companies expect approximately 40% of employees to utilize a remote working model in the future. It's about time that organizations partner with the right technology to manage their remote workforce to stay competitive and profitable. The future of work will favor organizations that are quick to embrace unified orchestration between human and tech.
Vamos conversar
Juntos, podemos trabalhar para atingir seus objetivos de negócios. Por favor forneça seu endereço de e-mail abaixo e um representante entrará em contato com você em breve.