Fintech Insights
The X Factor in SMBs and Banking
Steve Kane | SVP, Banking Solutions Marketing, FIS
September 16, 2019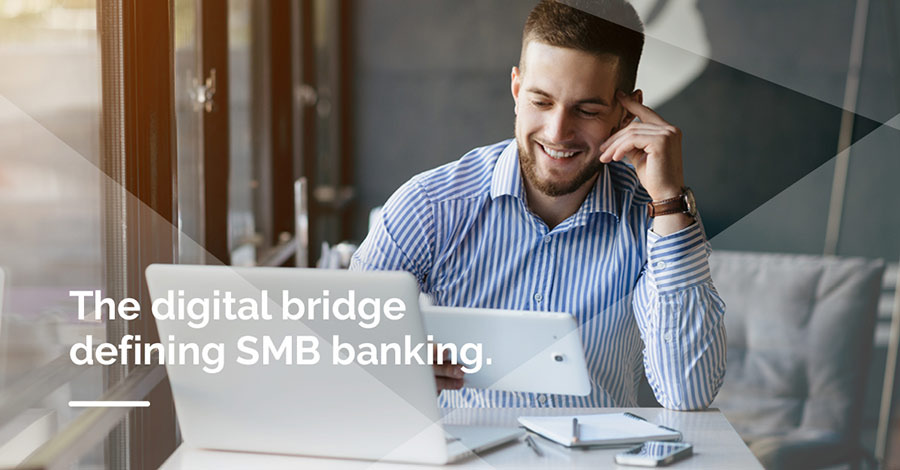 There's no denying, small-to-mid-size businesses (SMBs) are big business. They drive local economies, generate two-thirds of net new jobs, and make up 98% of exporters and 97% of importers in the U.S. And according to the 2018 Mercator report, Small Business Banking: A Captive Audience, 61% of bank executives believe that SMBs represent their greatest growth potential.
And while they remain a captive audience for a wealth of services, they continue to go underserved by the financial institutions (FIs) upon whom they rely.
Our FIS 2019 Performance Against Customer Expectations (PACE) Report surveyed approximately 600 small-to-mid-size businesses in the United States about their banking behaviors and preferences. The survey revealed that among SMBs, bank satisfaction is down, but pain points are up. And while technology still matters, it's time to put focus on the customer experience.
For SMB owners, choosing the right banking partner is paramount. They are looking for financial providers to make their banking experience easy, so they can focus on running their business. For banks and Credit Unions, understanding the dynamics of SMBs is key to capturing and retaining these key customers.
The digital bridge
The average age of an SMB owner is 50 years old, placing them in the Generation X (35-52) demographic. These are high income earners who are self-assured and independent when it comes to their money. They believe they need little input or assistance in managing their finances. They hunt for the best rates and deal, make their own investments, and are quick to open accounts at multiple institutions. This spread of wallet across more than one financial institution can slowly eat away at the banking relationships, deposits and revenue.
Heavy users of online and mobile banking, they want convenience powered by technology. And these consumer banking behaviors are carrying over into how they manage their businesses, with digital becoming imperative for SMBs.
Regardless of SMB size, there is widespread adoption of mobile technology. While the nature of each company's business dictates what sort of payment mechanisms they need to support, in general smaller companies rely more heavily on legacy mechanisms such as cash, checks and money orders, whereas larger SMBs have greater adoption of electronic (cards, online, and wires) and emerging (mobile and P2P) mechanisms.
Today's businesses bank digitally
Digital has clearly arrived. User expectations are being shaped by consumer experience, and the bar keeps getting higher. As SMBs grow, so do their borrowing requirements. The complexity of running their business and the level of sophistication and feature/functionality they need increases. Banks must support and offer a broad range of self-directed, digital offerings to reach SMBs and help them grow their business.
Tags: Customer Segments, Digital Innovation, Investments
Vamos conversar
Juntos, podemos trabalhar para atingir seus objetivos de negócios. Por favor forneça seu endereço de e-mail abaixo e um representante entrará em contato com você em breve.