Fintech Insights
Insurers, you've got mail - but it's miles away in the office
Martin Sarjeant | SVP Product Management, Insurance, FIS
August 24, 2020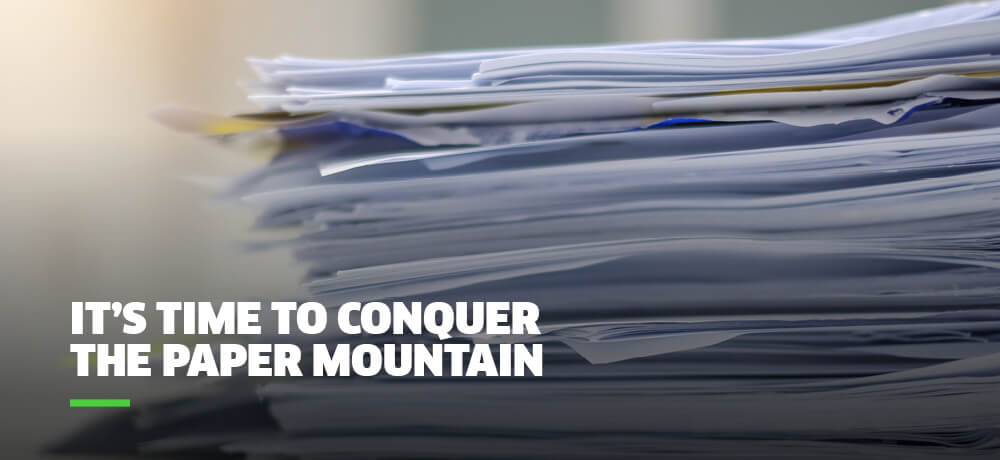 From virtual meetings to cloud-based operations, the COVID-19 pandemic has helped accelerate the digitalization of working practices for many industries, insurance included. But in a year when so many of us have been physically "out of the office", it's remained challenging for insurers to manage their paper-based mail, with much of it going to empty offices.
The insurance industry's paperless future is some way off. Some countries and companies are doing better than others, but around the world, paper is still largely the medium of choice for application, claims and medical forms, customer service and policy administration documents, and third-party invoices.
So, during the pandemic, it's not been unusual for couriers to travel 70 miles to pick up mail from the office and deliver it to staff working at home for sorting and onward distribution to colleagues. As well as being inefficient, this greatly increases the risk of security and privacy issues.
Even when business is as usual, the systems that deliver mail are dated, with trolleys frequently still trundling up and down floors of large office buildings and depositing envelopes in pigeon holes.
Ultimately, the answer to the paper problem should be increased digitalization. But while eliminating 90 percent of paper mail may be preferable, it's also unrealistic for all firms, policyholders and third parties to fully convert to digital systems. The truth is that for some, pen and paper is still the best way to communicate; others prefer the signing of documents by hand to e-signatures.
The good news is there's an interim solution that can bring almost immediate benefits to insurers with a growing paper mountain. Whether your remote workforce is working 10 miles from the office or on the other side of the world, you could hand over the management and electronic distribution of your inbound mail to a third-party service provider.
So, how exactly does this work?
First, you start rerouting all your inbound mail to a dedicated area of the third party's own, fully staffed mailroom, which is in compliance with all applicable regional, data and privacy regulations.
There, staff will use industrial-scale machines and powerful software to scan your paper documents and convert them into readable, indexable and searchable digital files.
Critically, both humans and machines will be able to read this format, which is where the really clever stuff comes in.
If the document is an application or preprinted form with the name, address, personal and product details in fixed positions, then software can convert the content into a digital version or use the details to populate an administration system. But if it's a "freeform" document, such as a complaint letter, a note of thanks or an inquiry about the value of a policy, machine learning and AI can be deployed to identify the key words, context and tone – and route it to the correct department.
The whole process will be wrapped up in a workflow and document management repository and integrated with your other systems. As a result, you'll get a well-governed, highly automated solution that saves valuable time on mail handing but is secure and cost-effective, too.
By outsourcing – but not physically replicating – traditional mailroom operations, you can optimize the mail delivery process and fully support the virtual office of today and tomorrow. And when you return to your real office, you can keep reaping the benefits of a highly efficient service – and receive the right mail directly in your inbox, with a lot of manual work already done for you.
You may not yet be a paperless insurer, but for the time being, you'll get a flexible service that's right for you right now – delivering a quick return on investment and making miles of progress in the drive to reduce paper and physical mail.
Let's Talk
Together, we can work to solve your business goals. Please provide your email address below and a representative will reach out to you soon.