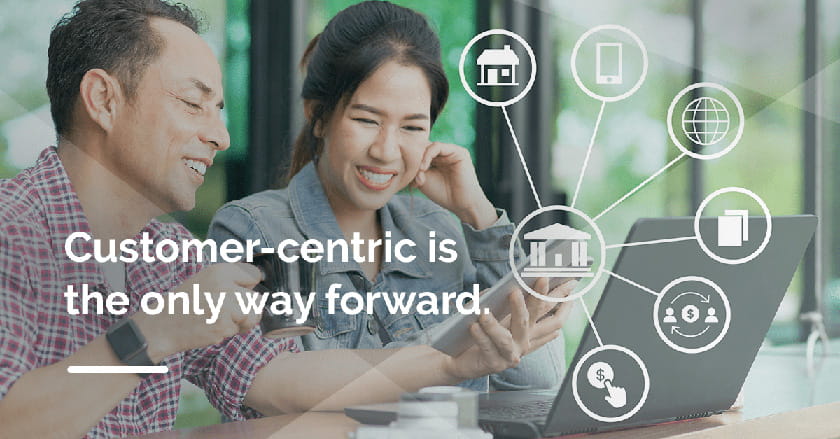 Digital continues to drive customer expectations, and omnichannel will be a key differentiator for financial institutions. Yet, the complexity of omnichannel delivery combined with the state of legacy systems in most financial institutions mean only a small minority of financial institutions have begun to actively execute an omnichannel strategy.
What does the future hold when the majority of FI's don't have a plan for how they'll move towards a true digital, omnichannel model?
Kris Carrera, FIS business line executive, Credit for Integrated Financial Solutions, explains why omnichannel will become a key differentiator for those banks who make it a priority.
A tactical mobile-first approach is no longer sufficient. Omnichannel is more than a user interface layer. It goes beyond the traditional consumer-facing applications and transcends the whole enterprise. For many banks, this may mean a digitally integrated branch, contact center, website, kiosks, and consolidated bank apps—all of which streamline and automate experience. To achieve this omnichannel experience, business processes and products may need to be simplified and automated.
Omnichannel is a customer-centric view. True omnichannel delivery means customers interact with the bank via multiple channels, with little or no change in the service level. As mobile technology continues to impact how customers engage with their financial provider, and disruptors continue to redefine how financial providers serve customers, touchpoints become increasingly unimportant. The core challenge (and payoff) of omnichannel banking? A fully integrated experience that seamlessly transitions between physical and digital domains.
It equips banks to adapt to customers. For the customer, omnichannel means access to focused advice, product features and diverse services--when, where and how the customer wants the information. The more customers engage with apps, websites and bots, the more fragmented customer experience becomes. Financial institutions must go and be wherever customers are to remain relevant. Banks that fully embrace the digital economy are positioned to drastically impact the customer experience over any device.
It makes data more meaningful. Financial institutions that have invested in data analytics but done so within channel silos have limited ability to identify meaningful data. Those that successfully combine information-rich data sources with advanced internal and external analytics gain a complete picture of the client behaviors, patterns and preferences that indicate which products and services could improve margins and reduce attrition. Used consistently and strategically, omnichannel data becomes more robust, more predictive and more valuable over time.
Read more about FIS' view on why omnichannel is the core of the digital bank target operating model here.
Tags: Digital Innovation, Payments
Let's Talk
Together, we can work to solve your business goals. Please provide your email address below and a representative will reach out to you soon.