Fintech Insights
Core providers can help accelerate Robotics Process Automation
Bob Turner | FIS Alliance Manager Community Banking, FIS
January 04, 2021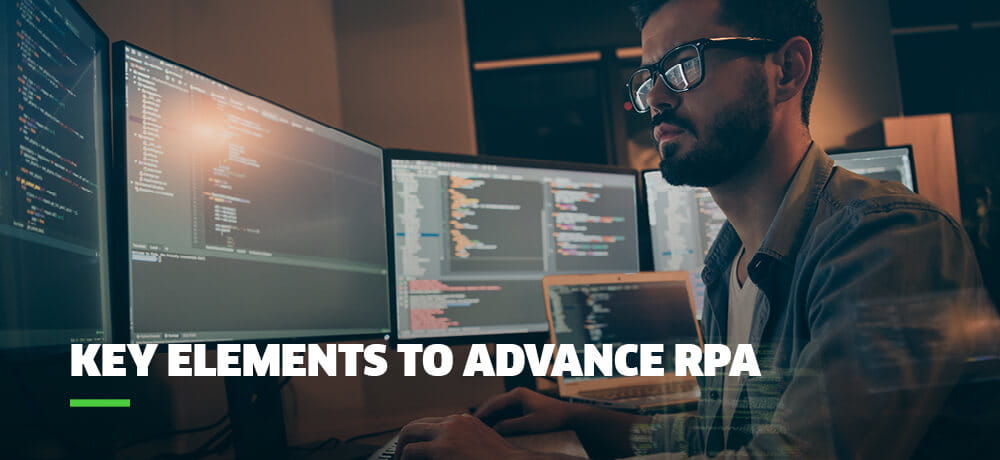 Robotics Process Automation (RPA) within the banking industry has evolved from a research topic into a collection of enabling technologies – with the promise to reduce operating expense and raise productivity.
TechTarget.com defines RPA as:
"The use of software with artificial intelligence (AI) and machine learning capabilities to handle high-volume, repeatable tasks that previously required humans to perform. These tasks can include queries, calculations and maintenance of records and transactions. RPA technology consists of software robots (bots) that can mimic a human worker."
The banking industry is prime for RPA and the automation it provides. Automating labor-intensive processes enables financial services organizations to devote savings, resources and focus to the customer experience.
In a recent report, Forrester notes that, "RPA market revenue is on target to meet Forrester's estimate of $2.9 billion in 2021."
And Gartner recently observed, "The key driver for RPA projects is the ability to improve process quality, speed and productivity. Using these tools, technology and service providers can quickly make headway on their digital optimization initiatives."
Key elements from a core partner to advance RPA
Community banks can take advantage of the growth of RPA by partnering with their core banking technology provider. This partner should offer automations defined and developed with knowledge and experience of servicing the banking industry for the past 25 years; however, the automations should be designed and integrated in a way that brings benefit to your institution now and in the future – as part of a modern banking suite of solutions.
Pre-bots. Already designed and created pre-built bots developed from common industry-driven use cases offer an immediate starting point into RPA. High-level benefits you can expect with each pre-bot should help you determine whether further exploration is warranted. Pre-bots can gain early success, forging the way for more comprehensive automation.
An online marketplace of available bots. Bots from your core partner should be easily available and accessible. Explainer videos and documentation within this portal help your bank develop an understanding of the bots available and their functionality
An ability to customize a bot or series of bots. A skilled professional services team with a deep understanding of banking processes and RPA technology should be available to offer customization services to create unique bots or fit existing bots to your bank's exact business requirements. And the team should help guide bankers on what processes to automate.
As Gartner points out, "Quite often, automating a bad process can make it worse. It is essential to structure business processes for high performance. This is applicable when automation requires organizations take a new view on key characteristics of processes related to data structure, component delineation, and exceptions."
Prioritization of bots. Within FIS' Americas Banking Solutions HORIZON business unit, efforts are underway to identify opportunities for RPA within the repetitive tasks performed in the Operations areas of banks. FIS' approach toward RPA and digital transformation considers the following:
Economies of scale
Re-usability
API-based interactions
Use of an RPA platform for new use cases
Support. A bank's core provider should offer one-stop-shopping support for both bots and the integrated core applications. Community banks in particular look to rationalize vendor partners to gain efficiencies and comprehensive solution support can help in that process.
A partnership to mitigate risk, accelerate implementation
Rapid implementation of AI becomes possible with the appropriate partner who encourages agility and provides the delivery of the right solution set.
An AI partnership should offer:
Cost economies – Automation capabilities that deliver true market advantage without the high cost – and without compromising functionality
Increased efficiencies – Complementing the bank's core solution and client services interaction, integrating a bank's existing technology should not be a complicating factor
Speed to market – RPAs that are ready off-the-shelf from core providers can substantially cut development time and effort. Traditional RPA vendors do not have the depth of knowledge to jump-start RPA efforts.
A collaborative approach with your core provider in any RPA initiative alleviates the traditional reservations bankers may have toward new technology, while providing a path for productivity growth that helps level the playing field with large, global institutions.
RPA, when deployed by an organization that understands both the banking industry and technology, can reduce a bank's operational expense while significantly helping to improve their customers' experiences.
Let's Talk
Together, we can work to solve your business goals. Please provide your email address below and a representative will reach out to you soon.